Arkane Studios has been hard at work creating their highly anticipated Xbox exclusive, Redfall, set to release later this year. As an award-winning development team known for their hit titles, Prey and Dishonored, they're raising the bar with their newest triple-A title.
Redfall is an immersive open-world first-person shooter that offers an exhilarating single-player experience and a diverse co-op mode that lets players share the adventure with their friends.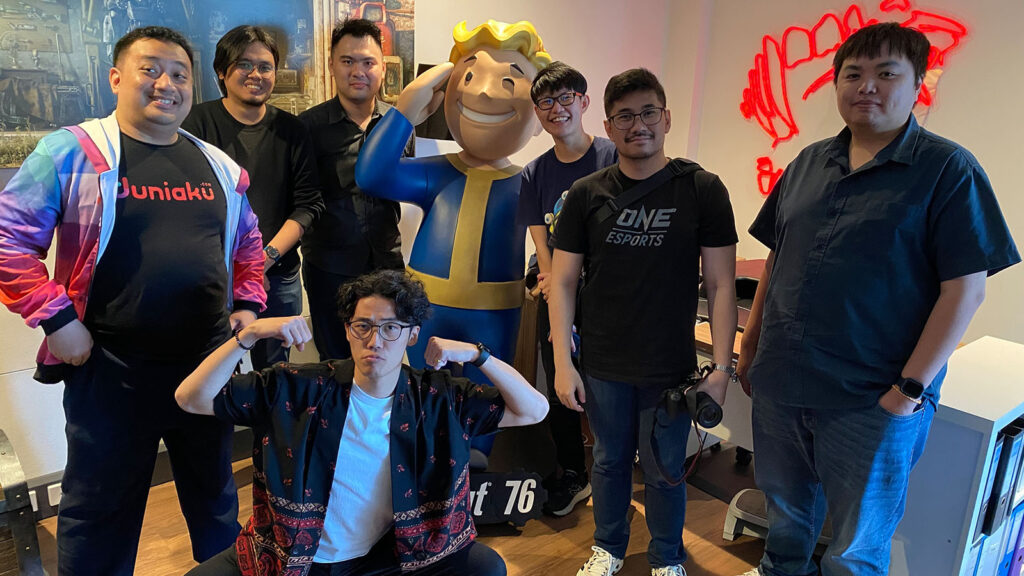 ONE Esports had the privilege of visiting Bethesda Studios' Manly office in Sydney, Australia, and took part in the hands-on preview of Arkane's upcoming vampire shooter game. We experienced the game firsthand and battled our way through the eerie and vibrant world of Redfall.
---
---
What is Redfall's story?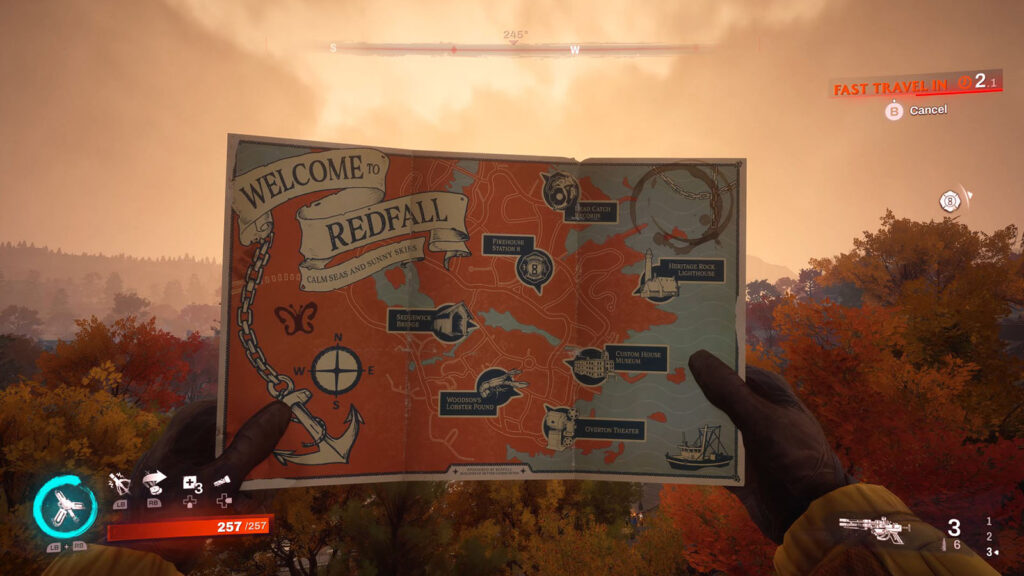 Before we discuss what players can expect from the game, we must explain how it all began.
In Redfall, players find themselves in the picturesque island town of Massachusetts, which has fallen victim to a ruthless group of vampires.
With the sun blocked out and citizens cut off from the outside world, it's up to you to explore the world and uncover the mystery behind the vampires' sudden appearance.
You can pick between Layla Ellison, Devinder Crousley, Remi De La Rosa, and Jacob Boyer — the four playable characters with their own backstories and special abilities.
---
Redfall gameplay
The different enemy types in Redfall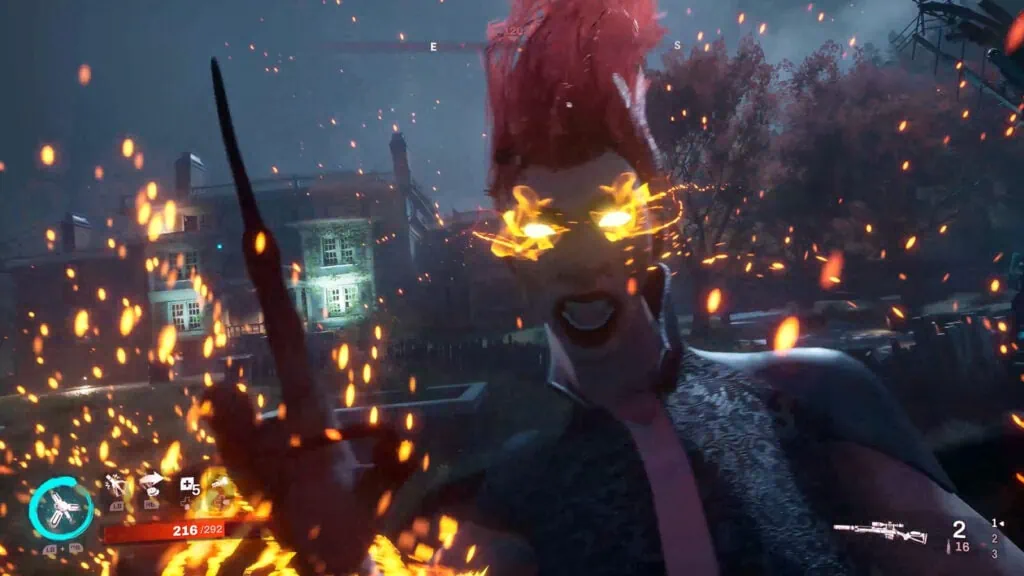 The hands-on preview only involved the single-player campaign. I was asked to complete the Addison Mansion mission, a section of the game that was 30 percent into the main story.
The mission began at the Firestation, the home base of all the playable characters in the game. The Firestation is where you pick up supplies before you explore the open world, and believe me, you're going to want to have max ammo and health packs before you leave the building.
When playing Redfall on normal difficulty, I frequently encountered a shortage of munitions due to the abundance of enemies scattered throughout the open world.
Shooting vampires won't be enough to finish them off. Instead, you can stab their hearts with a wooden stake, aim a UV light at them, or set them on fire.
In addition to the regular vampire enemies, there were fully armed militant groups like the Hollow Man Cultist and Bellwether Security that shoot first and ask questions later.
Then there are the particular vampire types, including the Siphon, Bloodbag, Angler, and Shroud. These enemies are more challenging to dispatch because they all have special abilities that are a pain to deal with.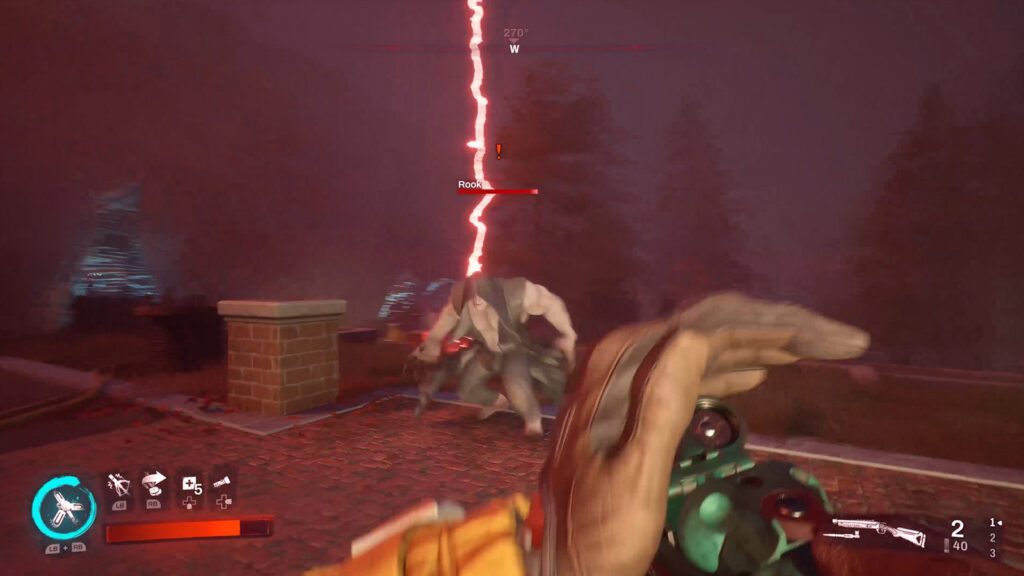 During my playthrough, I faced many challenging vampires, but none were as formidable as Rook, one of the vampire gods that roam the island. Rook's sudden appearance is accompanied by red lightning striking the ground as he charges you. His incredible strength and endurance can withstand heavy damage and retaliate with even greater force.
The final boss teased throughout the hands-on preview was the Hollow Man, an ex-scientist suspected of having turned Massachusetts into a vampire wasteland.
---
Redfall characters and weapons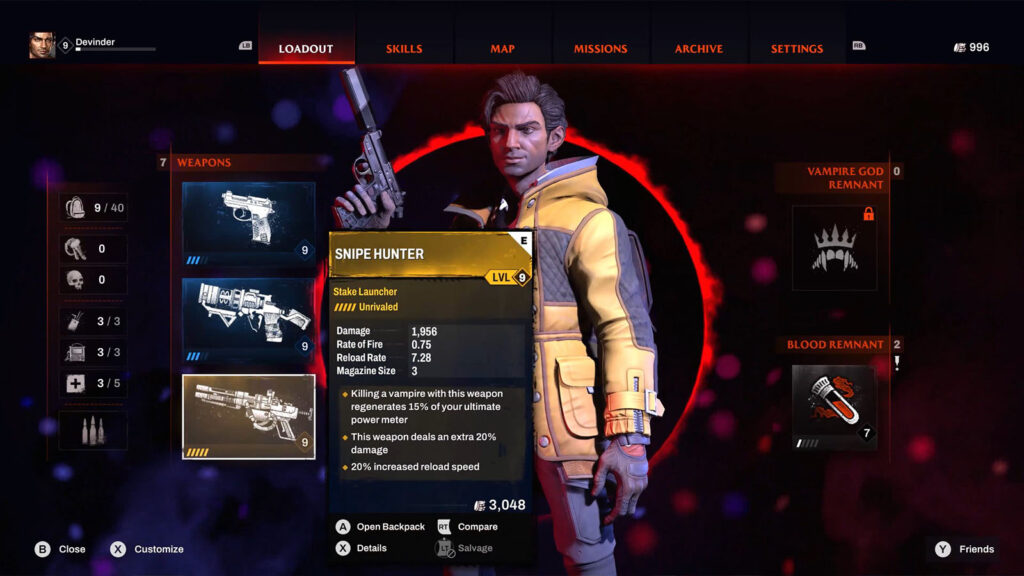 In Redfall, you'll encounter hordes of vampires, and to defeat them, it's crucial to choose characters and weapons that suit your playstyle. This will enable you to effectively combat the waves of enemies you'll face throughout the game.
In my hands-on preview, I picked Jacob Boyer, the stealth combat specialist. With the assistance of his raven, he can effectively identify and mark enemies from a safe distance, while his invisible cloak enables him to easily bypass opponents.
When things escalate quickly, Jacob's ultimate ability can be a game-changer. He can conjure a sniper rifle that automatically locks onto targets. As a result, Jacob emerges as the most proficient recon character in the game when combined with his other skills.
Redfall offers a diverse range of weapon types in addition to your special abilities. From stake launchers and flare guns to portable UV beams, sniper rifles, shotguns, assault rifles, and pistols, there are various weapon categories to choose from.
Each weapon category has its advantages and disadvantages, and having a well-rounded selection of guns can significantly enhance your playthrough. They also come in different rarities, with "unrivaled" as the highest weapon tier. Additionally, you can expand your weapon loadout through Redfall's extensive loot system.
---
My first impression of Redfall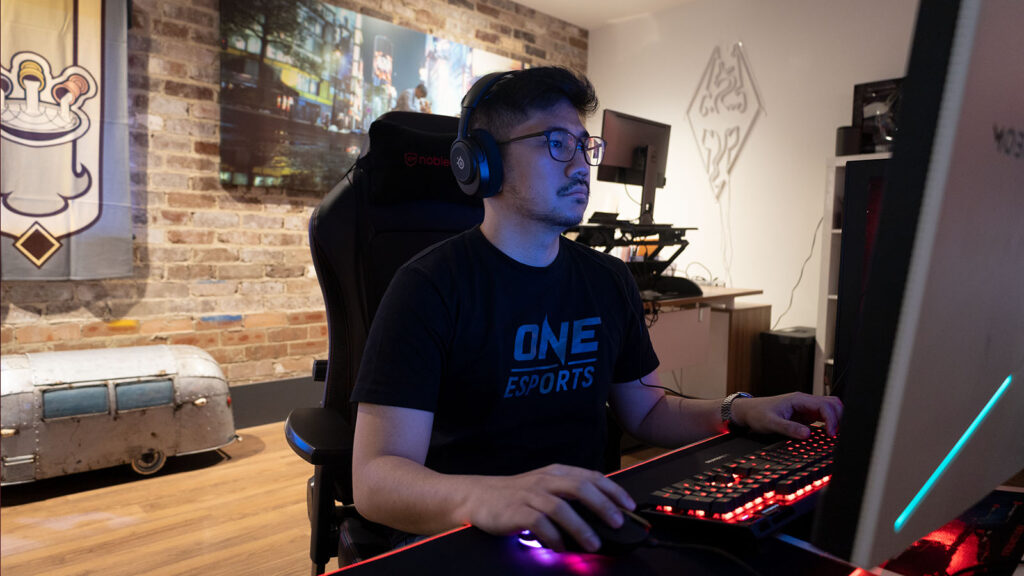 Redfall demonstrated its impressive depth and scope after just a two-hour session, despite having explored only a tiny portion of its expansive open world. With so much yet to be discovered, it's clear that this game has much to offer.
Redfall distinguishes itself from other first-person shooters by offering a more strategic and engaging gameplay experience. Unlike many mindless survival shooting games that rely on a formulaic approach of moving from one checkpoint to the following, Redfall challenges players to adopt a thoughtful and measured approach to combat.
Players who recklessly engage too many opponents will find themselves punished, while those who take a more deliberate and methodical approach will be rewarded.
Arkane Studio's upcoming title offers an immersive open-world experience, complete with a wealth of side-quests and random encounters that will keep you engaged for multiple sessions. While the game does offer moments of horror, it primarily focuses on action-packed gameplay that will keep you on the edge of your seat.
Redfall also gives you the freedom to play in whatever way suits you best. Whether you're a fan of stealth or prefer a more direct approach, its diverse cast of characters allows you to customize your playstyle to your heart's content.
One aspect of the game that I am particularly excited about is the co-op mode. With various special abilities available to each player, working with friends will require strategic coordination and communication. This feature will provide an exceptional opportunity for group play and enhance the overall gaming experience.
---
Redfall release date
Arkane Studios' highly-anticipated open-world first-person shooter will be available May 2, 2023, with availability on both Xbox Series X | S and PC.
Additionally, gamers subscribed to the Xbox Game Pass can dive into the action-packed experience as soon as the title is released.
You can read more about Redfall here on Bethesda Studios' official website.
READ MORE: Asmongold gives surprising rating in in-depth review of Diablo 4 beta