Updated on May 26, 11:23 a.m. (GMT+8): Improved relevancy.
If you've been on Twitch the past month, you probably saw the Diablo 4 beta appearing on a lot of channels, and Asmongold's was no different. After the beta, the gaming afficionado gave his own review of the game.
From March 17 to 20 fans who had gained access to the Diablo 4 beta would be able to enter the world of Sanctuary up until level 25 and through the entirety of act one. The content creation star did all that and more.
---
---
Asmongold enjoyed sorcerer way more than barbarian in the Diablo 4 beta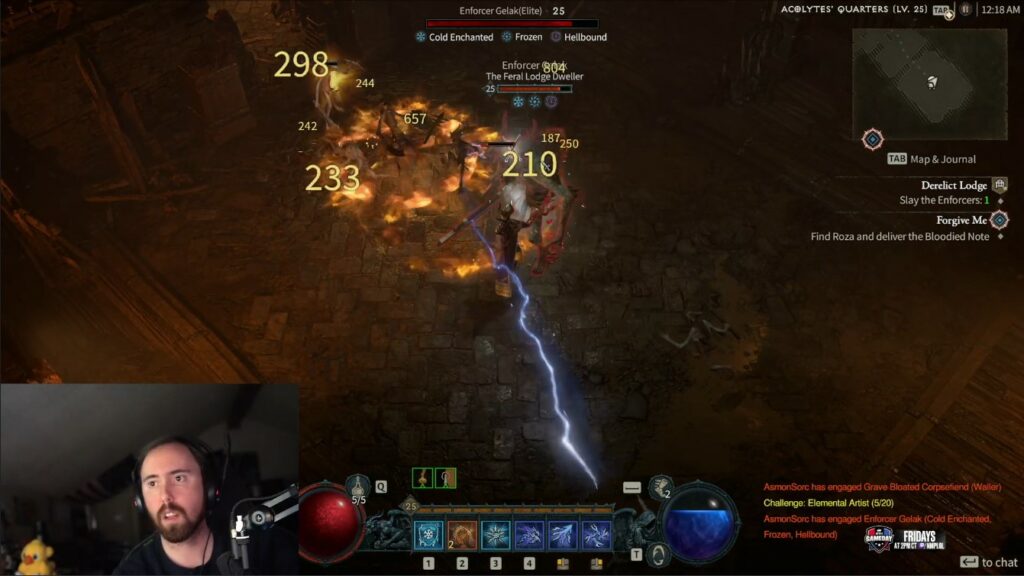 Asmongold opens up his review by giving himself the authority to provide one. "I've played the beta now for a few days. I've looked into the game. I've gotten two characters to the max level and I've no lifed at least one of them to where they have pretty much full legendary gear that's almost completely upgraded too," he explained.
He then goes on to state that the video will provide his first impressions and overall thoughts on the game.
Throughout the video, he often draws comparisons to Diablo's competitor Path of Exile. The popular streamer insists that Diablo 4 is landing where it should be, a place between being too simple and basic and being too "impenetrable" for a new player.
He would go on to give kudos to Blizzard for their fantastic cut scenes, and the fact that your character actually appears in them as they look in-game.
In addition, he gives props to the combat overall but with one caveat. Asmongold did feel that playing melee was a bit less fun and actually more difficult than its ranged counterparts, however, he said it could have been his preference in terms of playstyle.
In terms of the story, he says he enjoyed act one in Diablo 3 more than the latest iteration. Although he did say "both of them are fine, they're passable."
---
---
"I would rate Diablo 4, the beta experience an 8.5. I don't really feel comfortable saying 9 and I don't really feel comfortable saying 8 either, so I'm feeling somewhere around 8.5," Asmongold explained.
He went on to explain some of the logic behind why he ended up at this number. "I don't think it's incredible. It's not changing my life. It's not innovative to the point where it completely reorients my thinking on the ARPG genre," he said. "However, it's very good at doing what it does."
So there you have it, is an Asmongold 8.5 worth you buying it? That's ultimately your call but the winner of this years MMORPG streamer of the year award will be diving in on launch.
READ MORE: TwitchCon 2023 dates revealed with two brand new locations