Magical floating runes could be key to finding out what's taking place in the ninth Fortnite season.
With Season 8 almost over, Fortnite developer Epic has started teasing its player base with runes that move around the map. They appear to also change their orientation, according to a dedicated thread in the Fortnite subreddit.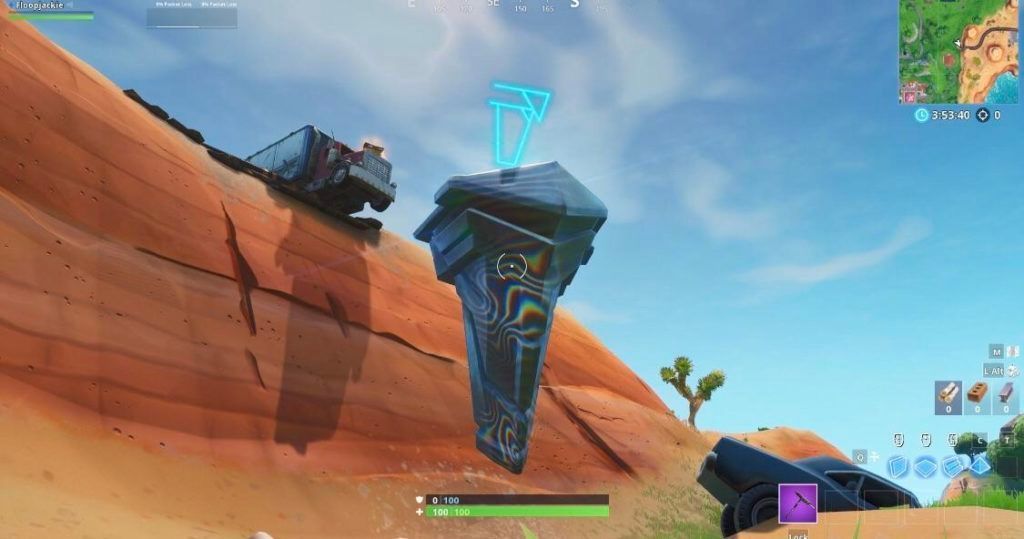 Epic has not yet released a statement on what the runes are for, but it may have something to do with the vault in the middle of Loot Lake, which first appeared on the v8.40 patch.
The developer is no stranger to in-game publicity stunts. In the premiere of Season 6 titled "Darkness Rises", Epic introduced the Cube, which slowly traversed the map over the course of the season, before falling into the depths of Loot Lake and creating a floating island.
With the reported sightings of runes, a UFO, and the Area 51-like metal vault, Fortnite may be going extraterrestrial in theme for the next season, a switch from this season's pirate island theme.