When you come at the champs, you best not miss.
Team Spirit's Alexander "TORONTOTOKYO" Khertek put in a resplendent performance as a Pangolier—in a game where Spirit was at one point behind 4 to 17 in terms of kills—to even out their TI11 group stage series against South American squad Thunder Awaken.
---
---
TORONTOTOKYO's Pangolier helps Team Spirit rescue series draw against Thunder Awaken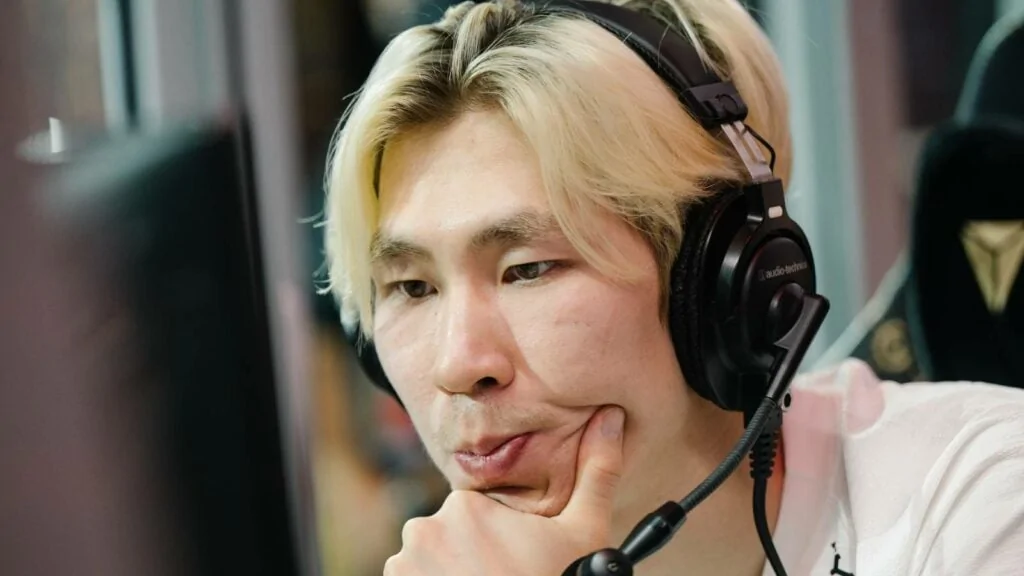 Thunder Awaken was gaining momentum against Team Spirit quickly and dangerously. The South American team won the first game with aplomb, thanks to a pesky Nyx Assassin from their captain, Farith "Matthew" Puente.
In the second game, Spirit wasn't faring much better. The Eastern European squad was on the backfoot from the beginning of the game, grabbing the scant kills they could—often because Thunder Awaken relentlessly dived and chased down their heroes.
---
---
There was the sense of a tide changing, however, when Spirit finally managed to catch an overconfident Rafael "Sacred" Yonatan in their own Dire jungle. Sacred's Tidehunter was alone for a long period of time, allowing Spirit to wail on him before the rest of Thunder Awaken alive. It wasn't pretty for the South American squad, however, who were far too split to put up a coordinated teamfight.
TORONTOTOKYO's Pangolier was a menace, finishing with a 14/2/12 KDA. The midlaner led the charge for any Spirit fights when possible, where his constant Swashbuckles and Rolling Thunders proved to be too much for his opponents.
---
---
With this fight, Spirit slowly clawed their way back into the game. TORONTOTOKYO continued to disrupt the skirmishes, jumping into Thunder Awaken and trusting this team to back him up.
This time, he initiated into the entirety of Thunder Awaken, who proceeded to chase the Pangolier—allowing Magomed "Collapse" Khalilov to finally come in with an astounding Black Hole.
---
---
Spirit's midlaner capped off the game with a brilliant double Rampage that his team was kind enough to leave for him on a silver platter, evening out the series.
The TI10 champions sit 5-3 in Group B at the time of writing, good for third place—and a potential spot in the upper bracket. Spirit will continue their group stage campaign against TSM FTX later today.
READ MORE: The International 2022: TI11 Group Stage standings and results