The TI11 Last Chance qualifier served as the perfect prelude to The International.
The tournament was filled with incredible moments and hype plays that gave us a glimpse of the top-notch Dota 2 gameplay we're going to see throughout October.
Western European squads Team Secret and Team Liquid emerged as the victors, winning the upper bracket and lower bracket qualification spots respectively.
The two teams will now join the world's best squads competing in this year's The International. However, before we turn our attention to TI11's group stage, here's a look back at the top five plays from the TI11 Last Chance qualifier.
---
---
Watch the top 5 plays from the TI11 Last Chance qualifier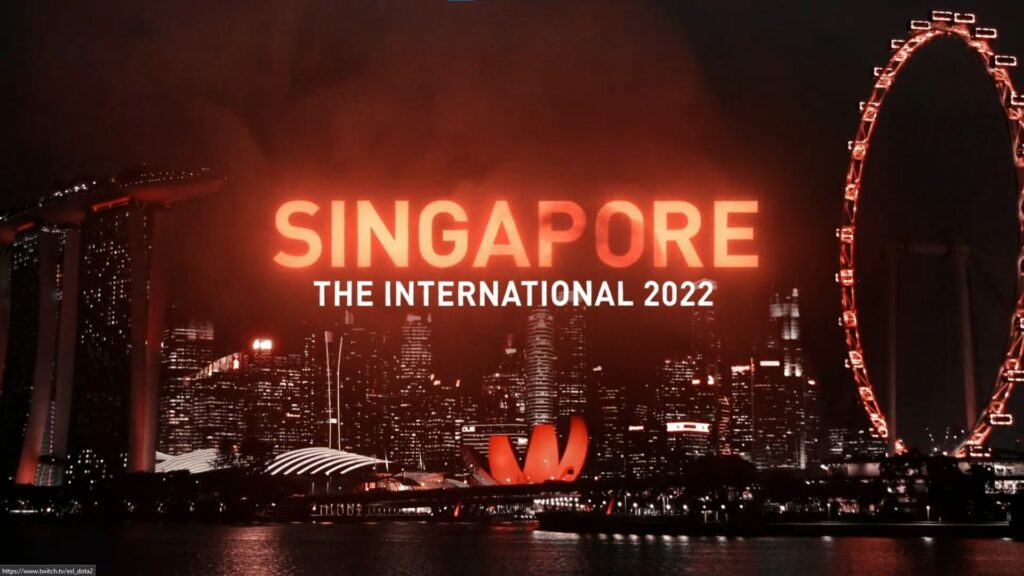 5. Xtreme Gaming lou's Terrorblade wrecks Team Secret and gets a rampage
Lou "lou" Zhen's Terrorblade was locked and loaded in game one of Xtreme Gaming's upper bracket quarterfinal match against Team Secret.
The carry player jumped into action when a clash broke out in the midlane. Lou immediately activated Terrorblade's Terror Wave and blinked on top of the enemy team's carry Viper. Secret attempted to repel XG by having their heroes buyback into the fight. 
The decision only gave lou more heroes to take down. Secret were forced to call good game after Terrorblade secured his rampage.
---
---
4. Xtreme Gaming's old eLeVeN denies Natus Vincere's Black Hole
Natus Vincere were gaining momentum against Xtreme Gaming with some stellar play from Vladislav "laise" Lais. The young offlaner already pulled off some clutch Black Hole ultimates with Enigma, and this gave his squad the advantage in team fights.
However, veteran Chinese offlaner Ren "old eLeVeN" Yangwei slammed the door shut on Na'Vi's comeback as he singlehandedly hunted down his offlane counterpart. Old eLeVeN's Slardar blinked behind enemy lines and zoned out the enemy Enigma, denying his opponents another impactful Black Hole.
---
---
3. Ramzes saves Virtus Pro with an extraordinary Morphling play
It was the eleventh hour for Virtus Oro as Team Liquid were charging down the midlane looking to secure a game one victory in their upper bracket semifinal match.
With his midlane Invoker and offlane Timbersaw out of the game, Ramzes went for a gutsy play and singlehandedly jumped into Team Liquid's base. The move forced Liquid's heroes to defend their tier four towers. Despite being surrounded by enemy heroes, Ramzes' Morphling was able to escape, which bought his team enough time to prolong the game.
---
---
2. Team Liquid Matumbaman plays keep-away with Polaris Esports
Liquid's team synergy was on full display against Polaris Esports in their upper bracket quarterfinals match.
Polaris were looking for the right moment to take a team fight, and they found their opening when Liquid chased after them right outside their base. Polaris pounced on Lasse "Matumbaman" Urpalainen's Sniper, and they almost took the enemy carry hero down.
Instead, Liquid saved Matu by using two of their Force Staffs to reposition their carry hero. On top of that, Aydin "iNSaNiA" Sarkohi used Snapfire's Firesnap Cookie to move Matu into the Dire jungle. Polaris continued to chase after Matu, but they ultimately ran out of steam and lost a pivotal team fight.
---
---
1. Vici Gaming massacres T1 in a never-ending team fight
The hero bodies hit the floor in Vici Gaming's lower bracket semifinal match against T1.
Game two looked all but wrapped up for T1 as they secured a massive 27,000 gold lead, along with having the Aegis, Cheese, and Refresher Shard advantage on their side. Despite the odds heavily stacked against them, VG faced T1 head-on and demolished their Southeast Asian rivals.
VG capitalized on T1's horrible hero positioning and picked them apart. When it was all said and done, T1 nearly lost all their colossal lead and only their support heroes who managed to escape the massacre.
---
---
With the conclusion of the TI11 Last Chance qualifier, the Dota 2 world now looks towards the TI11 group stage set to begin on October 15.
READ MORE: Team Secret Puppey criticizes this year's DPC season, calls it a 'bugged system'