Team Liquid were in a hurry to finish the second day of the TI11 Last Chance qualifier playoffs, securing the fastest win of the tournament in their final match of the day.
The team's success against Xtreme Gaming was spearheaded by Lasse "MATUMBAMAN" Urpalainen, who had a flawless game on Slark as he finished with a 7/0/4 KDA.
Matu was untouchable in the final moments of the game, dodging the enemy team's abilities while eliminating core heroes when the Xtreme Gaming had nothing left in their tank.
---
---
Team Liquid MATUMBAMAN's Slark runs circles around Xtreme Gaming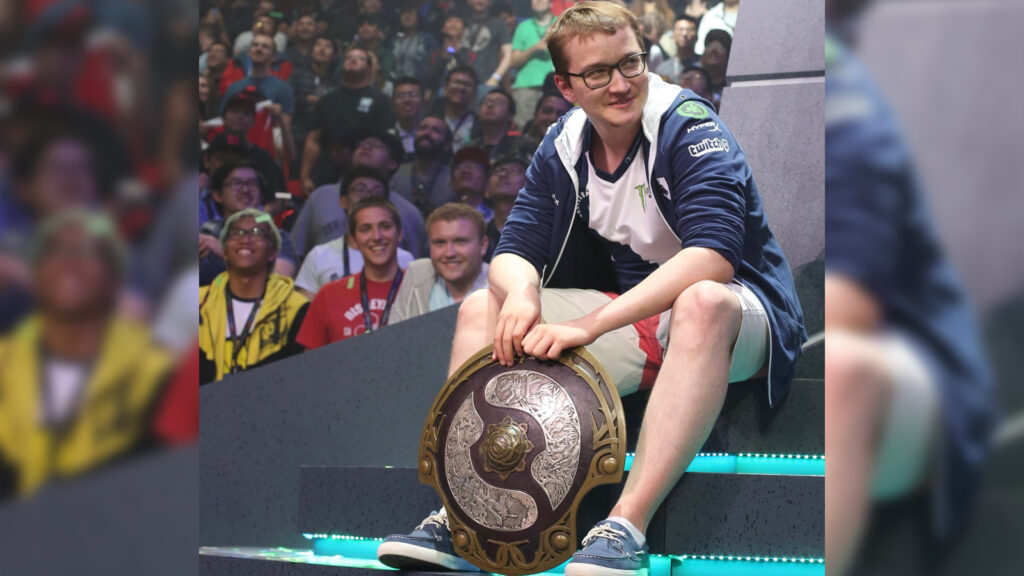 Liquid's back were against the wall when they suffered a hard-fought 2-1 loss to Virtus Pro in the upper bracket semifinals. With their tournament lives on the line, Liquid pulled out all the stops against Xtreme Gaming.
MATUMBAMAN, who could be playing in his final Dota 2 tournament following his retirement announcement earlier this year, had an incredible game one performance.
The carry player had a successful laning phase, beating out the enemy team's Death Prophet and Nyx Assassin in the top lane with the help of Aydin "iNSaNiA" Sarkohi's support Undying. To capitalize on the team's early game success, Liquid purchased two Diffusal Blades on two of their core heroes – Pangolier and Slark.
The two mana-draining items ultimately paid off in the final clash of the first game. With Xtreme Gaming turtling up and hiding behind their tier two tower, Matu decided to take the fight to them.
He looked for openings using Slark's Pounce, and the pressure got to Ren "old eLeVeN" Yangwei, who eventually cast Death Prophet's Exorcism ultimate despite not having a target to use it on.
Matu quickly disengaged and then looked to reposition himself to start another clash.
Xtreme Gaming tried to burst down Matu's Slark, but Michael "miCKe" Vu's Pangolier landed a perfectly placed Swashbuckle that drained Death Prophet and Nyx Assassin's mana, also dropping them below half HP.
---
---
Matu's Slark then immediately jumped to the back line and eliminated Zhang "Paparazi" Chengjun's Ember Spirit. Meanwhile, Liquid easily picked off the remaining enemy heroes which forced Xtreme Gaming to call GG at the 19-minute mark.
The Western European squad also made quick work of Xtreme Gaming in the following game, eliminating their Chinese opponents in just 26 minutes.
Team Liquid is now set to face Vici Gaming in the lower bracket semifinal of the TI11 Last Chance qualifier on October 12 at 1:00 p.m. GMT+8 | October 11, 10:00 p.m. PT | 5:00 a.m. GMT. Fans can watch the match on PGL's main Twitch stream.
READ MORE: TI11 LCQ playoffs day 1 recap: Wildcard upsets, Virtus Pro survives scare