As a seasoned veteran in the professional Dota 2 scene, Clement "Puppey" Ivanov has seen and done it all.
Team Secret's highly accomplished captain stands alone as the only player to qualify for every iteration of The International after his team won the TI11 Last Chance qualifier.
While the Western European squad was in high spirits after qualifying for TI11, Puppey expressed his frustration over this year's Dota Pro Circuit format, calling it a "bugged system" during Secret's post-tournament interview.
---
---
Puppey hated this year's DPC format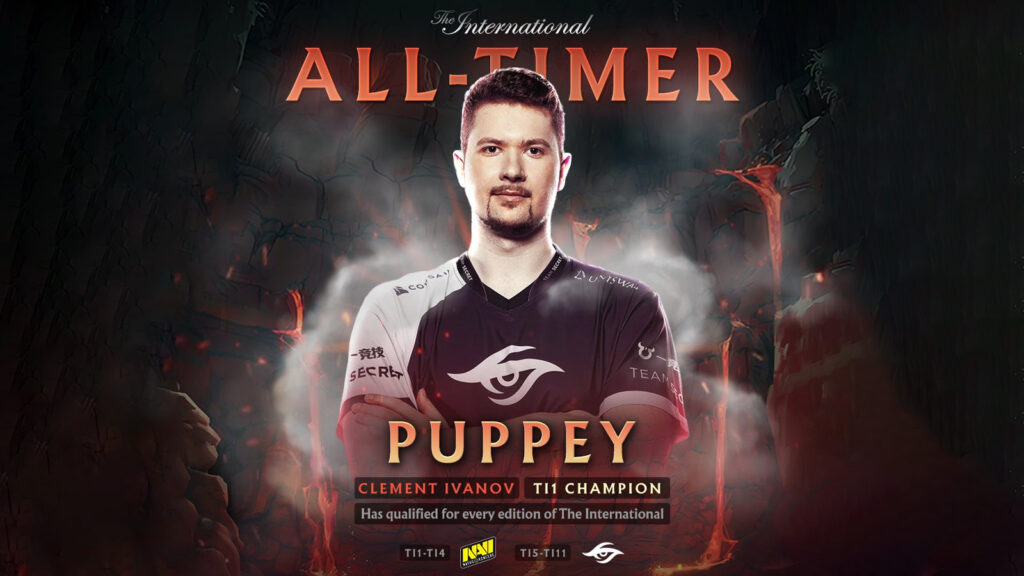 The outspoken captain didn't mince his words after his team defeated Virtus Pro 2-0 in the upper bracket final of the TI11 LCQ.
"I hated this season," he said. "I was losing my mind in the first season."
The TI1 champion explained that the DPC's regional league format where teams compete in a single-round robin stretching over a month caused his team to have a lack of urgency. In the DPC 2022 season, Secret failed to qualify for a single Major after finishing fifth in all three Tours.
"As everyone saw, we didn't do good," he said. "I feel like people weren't stressed enough because there was a lot of time, but I don't think there is time. There is no time in this past DPC. You literally have only two chances."
"Even if you qualify and win the third Major, you're not even going to TI," he continued. "It's a bugged system. It's not that good. I think it's too stressful. Six weeks stuck somewhere, plus two weeks of pre-boot camp."
---
---
In Puppey's opinion, the season shouldn't be dragged out and teams should just play their matches in quick succession.
"Esports is fast, we're not morons," he said. "We don't need downtime. I don't understand what this bullshit is about, regarding esports needing some downtime."
"We can play 15 games a day," he continued. "I understand that's rough, but our capacity of what we can do is much higher. We don't get tired of it that easily. If people can do it, we should abuse the situation."
---
---
Despite the team's difficulties this season, Secret have found its form and is back to playing like one of the best teams in the world after winning the TI11 Last Chance qualifier. Puppey and his squad will continue to compete in Singapore when TI11's group stage begins on October 15.
READ MORE: TI11 LCQ playoffs day 2 recap: Vici eliminates two regions, Secret looks unbeatable