Tundra Esports finished their DPC 2022 season run with a near-perfect run at The International 2022. The European squad secured the top seed in their group, finishing with a 14-4 record.
The team then dominated the tournament's main event, winning all their upper bracket matches, finishing with a clean 3-0 sweep over Team Secret in the grand final.
When it was all said and done, Tundra took home the grand prize of US$8.5 million, the lion's share of TI11's US$18.9 million total prize pool.
In a post-TI11 press conference hosted by the organization, the reigning Dota 2 world champions shared more about what they're eyeing to buy after securing the biggest payday of their careers.
---
---
Each member of Tundra Esports' TI11 winning roster list down what they plan to buy with their prize money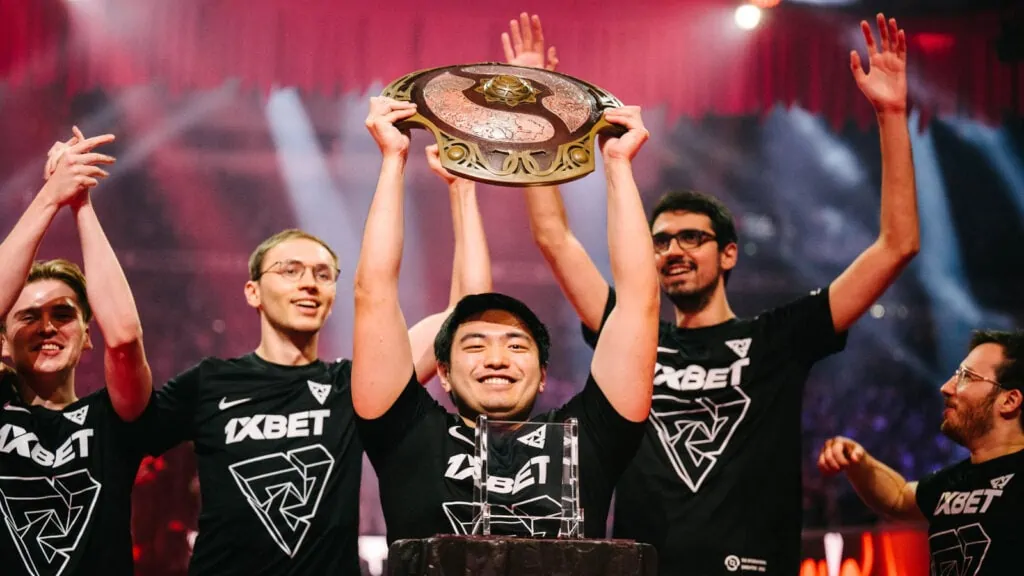 Martin "Saksa" Sazdov already made the first move.
"I did buy an apartment already today," said Saksa. "That's actually something I've already bought, but I'm more of a minimalist guy so I'll just stick to the things I need."
The team's position 4 support players shared that he will most likely spend the rest of his earnings to buy things for his family.
Tundra's carry player Oliver "skiter" Lepko seemed to be the most enthusiastic when it came to spending his TI11 winnings.
"I'm looking to finish up my apartment," he said. "I bought it last year. The money will be well spent on the renovations."
Skiter was also relieved that he can finally retire his old car from 2004, replacing it with something brand-new. Aside from that, he plans on investing the money or buying some new clothes.
Leon "Nine" Kirilin has the same idea as Saksa in wanting to buy a new apartment for himself. Aside from that, the midlaner said that he doesn't have anything planned yet.
"There's nothing that I'm really craving," said Nine. "I wish I could just do nothing with it and leave it."
The team's offlaner Neta "33" Shapira and coach Kurtis "Aui_2000" Ling both shared that they will look to invest the money so that they can be financially secure in the future.
The most altruistic among Tundra's roster was the team's captain, Wu "Sneyking" Jingjun. Instead of getting something for himself, the position 5 support player plans to buy a new house for his grandparents.
"They're currently living in the basement with us, so it's hard for them to go up and down the stairs when they're up in age," said Sneyking. "We're looking for a place that has a ground floor bedroom so they don't have to move around that much. That's the biggest thing I want to buy."
Tundra Esports have the entire offseason to enjoy their TI11 prize money since the DPC 2023 season's first regional Tour will begin January 9 next year.
READ MORE: Iceiceice might have the most expensive Dota 2 item collection of any pro player