Aydin "iNSaNiA" Sarkohi and Team Liquid have come a long way to make it to The International 2022. The Western European squad has been on an incredible run, from the Last Chance qualifier all the way to the final weekend of TI11.
And the way they made it into TI11's top four was nothing short of spectacular. Liquid took out the last South American squad in the tournament when they defeated Thunder Awaken 2-1 in the lower bracket quarterfinals of the TI11 Playoffs.
In a series filled with epic moments, Lasse "MATUMBAMAN" Urpalainen's incredible 1HP Lifesealer Infest save play ultimately decided the match's outcome.
After their huge win, iNSaNiA heaped praise on his soon-to-be-retired teammate, calling him the best player in the tournament.
---
---
Team Liquid iNSaNiA believes MATUMBAMAN is one of the greatest players he's played with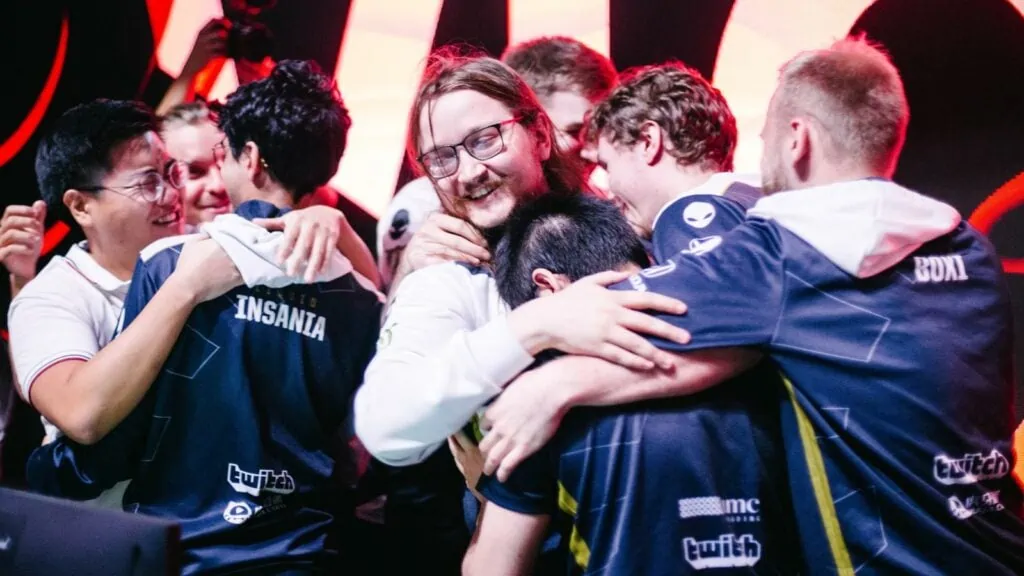 iNSaNiA has been competing with Michael "miCKe" Vu since they broke into the esports scene playing under the Swedish Dota 2 stack Team Doge in 2016. Since then, they have been inseparable. They have been by each other's side, playing for SOLIDUDES, Prodota Gaming, Alliance, and Team Liquid.
Throughout his time on the pro scene, iNSaNiA believed that miCKe was the best player he's ever played with. That was until Matu made an all-time great play that kept Liquid afloat at TI11.
"For my entire career, as long as I've played with miCKe, I've always said he's the best player I've played with," he said in Liquid's post-game interview with Kaci "kaci" Aitchison. "But I think Matu might take the prize. I think he's the best player at the event, regardless of where we end up. I learn new things by seeing him play every single day. He's an amazing player."
---
---
Matu's greatness in Dota 2 isn't just in his play. According to Liquid's captain, the TI7 champion has been pivotal in the team's drafting process alongside their coach William "Blitz" Lee.
"Our coach, Blitz, you guys know him from casting," said iNSaNiA. "He's taken a bigger step in being part of the draft. Matu also took over a big portion of the drafting. So a lot of the credit for that goes to the two of them. They're really the geniuses behind us doing so well. Huge credit to the two of them."
---
---
Liquid is set to face Chinese squad Team Aster in TI11's lower bracket semifinal match on October 29 at 3:00 p.m. GMT+8 | 12:00 a.m. PT | 8:00 a.m. GMT.
If they win, they will continue to the lower bracket final where they're set to face the loser of Team Secret and Tundra Esports' upper bracket final match.
READ MORE: T1's Dota 2 roster to undergo major changes following player and coach departures