TI11 Last Chance qualifier winners Team Secret are riding high after they advanced to the upper bracket final of The International 2022.
The Western European squad took a clean 2-0 sweep over surging South American squad Thunder Awaken that guaranteed them a top three finish at TI11.
In a post-game interview with Kaci "Kaci" Aitchison after their win, Roman "Resolut1on" Fomynok explained how joining Secret reinvigorated his pro career and his passion for Dota 2.
---
---
Resolut1on thought he was done with Dota before joining Team Secret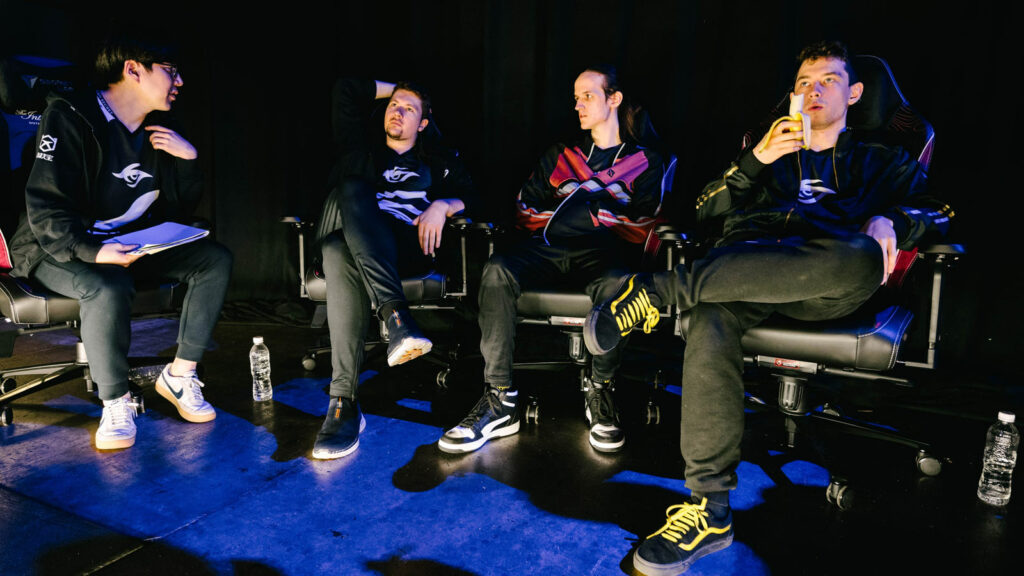 Before he was asked to stand in for Daryl "iceiceice" Koh at the Riyadh Masters 2022, Resolut1on was already on course to become a broadcast talent.
After securing a top three finish in Riyadh with Resolution as a stand-in, Secret decided to replace iceiceice, and the team has been firing on all cylinders ever since.
Secret were able to turn their year around and qualify for TI11 through the Last Chance qualifiers. The team would only continue to gain momentum, taking an upper bracket berth after a strong TI11 Group Stage performance.
The Western European squad looks in peak form in the TI11 Playoffs. They sent two-time TI runner-up squad PSG.LGD to the lower bracket. Secret then took two convincing games over TI11's dark horse squad Thunder Awaken. Resolut1on finished the second game with a 16/1/15 KDA on his offlane Leshrac.
---
---
Overall, the entire TI11 experience has been surreal for Resolut1on.
"It's just an amazing feeling and it all clicks together so well for us," he said. "I'm super excited to be here, finishing already top three at this event. It feels like a dream because half a year ago, I thought I was done with Dota, and I'm not going to come back anymore, but here I am."
Resolut1on's successful run with Secret has also given him a newfound appreciation for competing at the highest level of Dota 2.
"At this point right now, I don't enjoy anything else in the world other than playing the game," he said. "So I'm going to be here for quite a while."
---
---
Secret's top 3 finish guarantees them at least US$1,556,441 in prize money. Of course, the team will still be going for the first-place finish at TI11 to secure Clement "Puppey" Ivanov his second Aegis of Champions.
READ MORE: MATUMBAMAN on retiring after TI11: 'No matter what happens, I'm going to be happy'