Leon "Nine" Kirilin is known for his unorthodox hero pool — and it's helping his team charge through The International 2022 playoffs at record speed.
Tundra Esports earned a 2-0 victory in the first round of the upper bracket over one of TI11's favorites with style. The roster, which topped Group B and thus chose OG as their opponents, crushed their regional rivals' hope in two straight games with a read on the meta that's uniquely their own — including a midlane Tusk and Spirit Breaker for Nine.
Tundra's victory secured the Western European team top six at TI11. This is the organization's first appearance at TI, after a heartbreaking 3-2 loss to OG during the TI10 regional qualifiers.
---
---
Nine's Spirit Breaker ran riot on OG in game two of TI11 upper bracket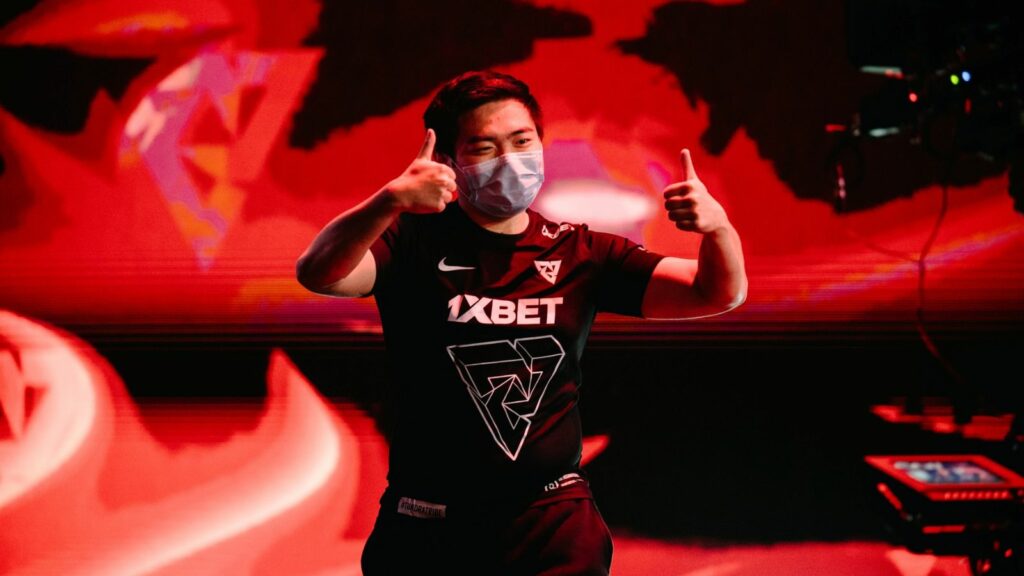 Tundra's game one against OG went swimmingly off the back of the incredibly farmed Oliver "skiter" Lepko Slark and Neta "33" Shapira Visage. Nine was playing an off-meta Tusk mid as well, but had comparatively little to do as skiter took care of the fighting damage, and 33 took care of the buildings.
---
---
Nine, one of the most unorthodox midlaners in terms of his hero pool, continued to pull out the weird picks from his bank. Tundra opted for the Spirit Breaker late in the draft as a response to OG's Oracle and Primal Beast.
Right from the draft, it had obvious synergy with Tundra's own Lifestealer pick, who can infest the Spirit Breaker to participate in map-wide ganks. Spirit Breaker served as an assassin hero for Oracle later in the game, and also stand in the midlane with his innate tankiness against a Primal Beast.
ine was responsibly for the primary initiation for much of the game, often ferrying in skiter to give his carry hero easy access to the teamfight. While OG tried to rely on disciplined positioning to stifle Tundra's play, Spirit Breaker was able to easily break through the lines and get at the supports hiding in the
---
---
OG had a few tanky beasts of their own, however. Primal Beast and Timbersaw managed to cut down numerous Tundra heroes in a big Roshan fight, though Nine managed to escape with Spirit Breaker's elusiveness.
---
---
As the game wore on, however, it was clear that OG were running out of ideas to deal with the Spirit Breaker. Nine would start the fights, even when he was on the opposite of the map. While Spirit Breaker was off farming in dangerous spots, Tundra would set up their heroes, before tasking Nine to charge in and create havoc — allowing the rest of his team to follow-up instantly.
---
---
Though Tundra had a minor hiccup on the way to the throne, lading to a near-teamwipe without taking any barracks, the game had already been firmly put out of doubt. Once Nine had his Aghanim's Scepter, even Black King Bars could not stop him from Charging into every fight, often stunning multiple heroes en route to a clean 2-0 series.
---
---
READ MORE: Why Dota 2 players are choosing to go bald — and its impact on The International