The International 10 (TI10) concluded on October 17 and Team Spirit was crowned champions of the tournament. In total, the TI10 featured 96 series and 196 matches during the group stage and playoffs.
Just before this, the Regional Qualifiers saw almost 300 matches played. In fact, the if you include the open qualifiers up until the grand final, that's a total of 500 games of Dota 2.
Out of these hundreds of games, every Dota 2 hero was picked or banned at least once, with one lone exception — Spirit Breaker.
---
---
5 reasons why Spirit Breaker was completely ignored during TI10
1. Spirit Breaker received significant nerfs in Dota 2 patch 7.30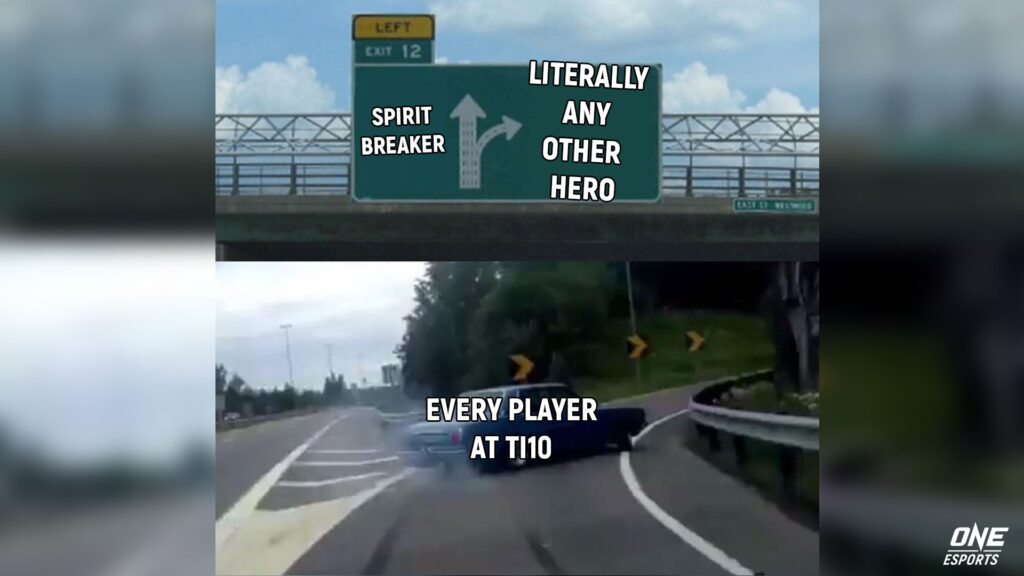 Dota 2 patch 7.30 was not kind to Spirit Breaker. The hero received two significant nerfs to his base kit
Reduced base strength and gain from 29 + 3.1 to 27 + 3.
Increased Charge of Darkness mana cost from 70/80/90/100 to 100 at each level.
Spirit Breaker lost two starting strength and reduced strength gain. As a weak laner, the loss of 40HP at level one means that he's much easier to burst down.
What's more, the mana cost increase for Charge of Darkness was debilitating. Before Dota 2 patch 7.30, Spirit Breaker players would max out Greater Bash and keep Charge at level one until later in the game.
This allowed players to use Charge multiple times due to its low mana cost while dealing significant damage with Greater Bash. Now, Charge costs 100 mana at all levels, and is a big hit to Spirit Breaker's limited mana pool.
---
2. Aghanim Scepter was nerfed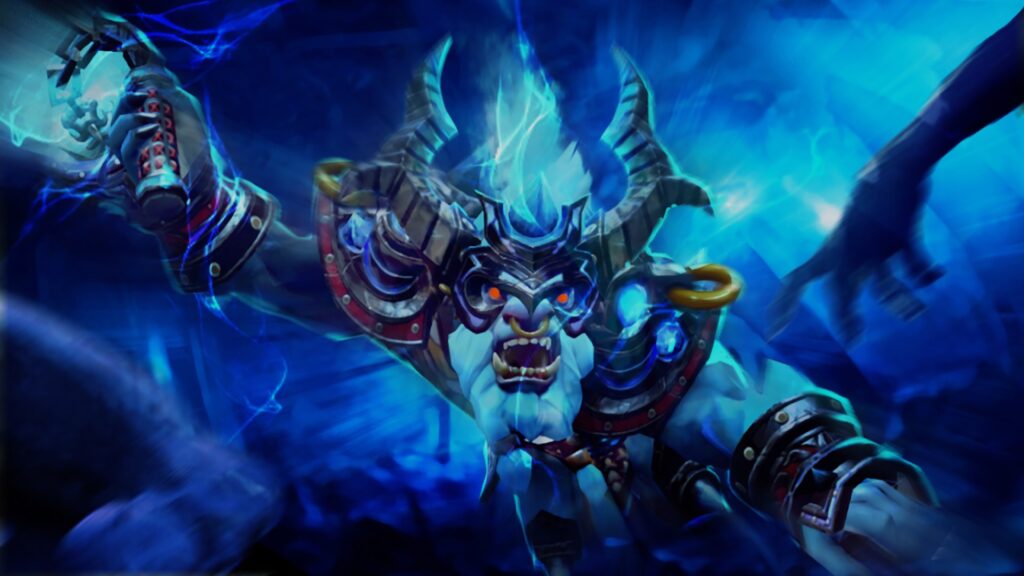 One of Spirit Breaker's advantages was how good his Aghanim Scepter was. The reduced cooldown and bonus movement speed made it a core purchase on the hero.
The reworked Aghanim Scepter in Dota 2 patch 7.30 however, provides different (and less valuable) bonuses.
(Old) Increases Charge of Darkness charge speed bonus by 175 and reduces cooldown to 7.
(New) Reduced Charge of Darkness cast time to 0.1, cooldown to 7, and makes it pierce spell immunity.
Aghanim Scepter lost its bonus 175 movement speed, gained cast time reduction, and the ability to pierce spell immunity.
Charge of Darkness cast time is 0.3 without Aghanim. The cast time reduction to 0.1 makes no real difference to the hero because most of the time the vision on the target is provided by allies.
When it comes to piercing spell immunity, this is where it gets interesting. Charge can be cast on enemies before they use spell immunity, and it persists if spell immunity is used.
Aghanim Scepter allows it to be used while enemies are spell immune. It's a nice feature, but nowhere near as useful as the bonus 175 movement speed Spirit Breaker had before.
---
3. The talent rework to Spirit Breaker significantly weakened the hero
Here are the changes Spirit Breaker's talents received in Dota 2 patch 7.30:
Level 15 right talent changed: +10 health regen to -4s Bulldoze cooldown.
Level 20 left talent changed: -5.5s Bulldoze cooldown to +200 Charge of Darkness charge speed bonus.
Level 20 right talent changed: +12% Greater Bash movement speed as damage to +10% Greater Bash proc chance.
Level 25 right talent changed: +20% Greater Bash proc chance to +25% Greater Bash movement speed as damage.
Levels 15 and 20 saw significant changes to the talents that left the hero much weaker than before.
At level 15, losing the 10 health regeneration talent was is a big hit to the hero's survivability. Combined with the loss of two initial strength, and Spirit Breaker is much easier to bring down now.
The minus four seconds to Bulldoze is fantastic, but the hero already had this talent at level 20 before Dota 2 patch 7.30. The Bulldoze talent can be acquired earlier in the game now, but at the cost of 10HP regeneration, and more downtime.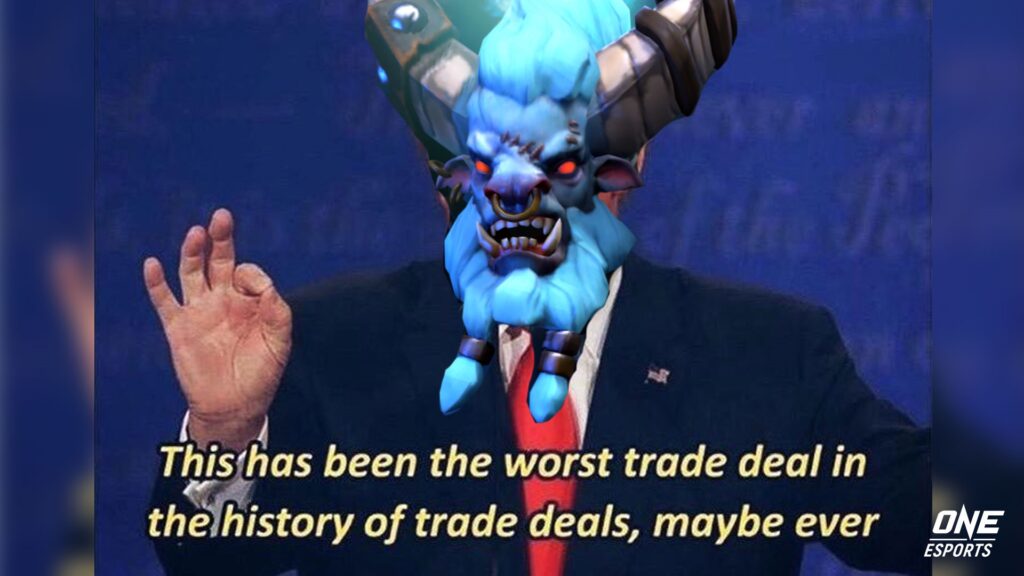 At level 20, the Aghanim Scepter movement speed upgrade is now a level 20 talent. Having additional 200 movement speed during Charge is incredibly useful, and a must-have for the hero. The issue is that Spirit Breaker already had this bonus from his Aghanim.
At level 20 with an Aghanim Scepter, Spirit Breaker lost cooldown on Bulldoze and 10 health regeneration. In return, he gained additional 25 Charge movement speed, 0.1 cast time, and the ability to charge magic immune targets.
Overall that talent rework left the hero easier to kill, which is another reason why pro players avoided him at TI10.
---
4. Spirit Breaker is weak during the laning stage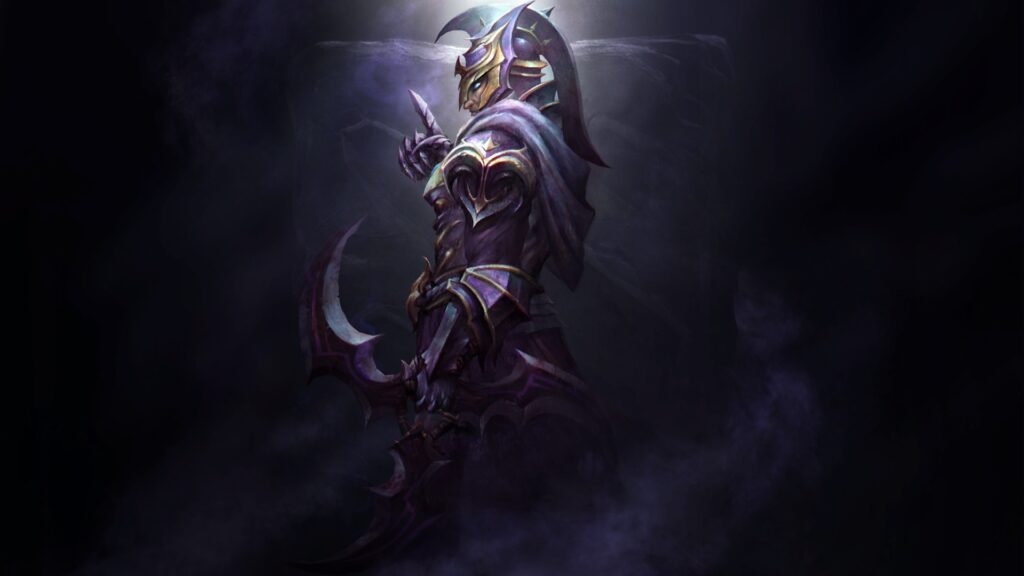 The laning stage is more important than ever in Dota 2 patch 7.30d due to the nerfs to the stack meta. This meant that support heroes who do well in the laning stage were prioritized by teams in TI10.
This is why support heroes like Elder Titan, Disruptor, Snapfire, and Silencer were highly contested. All these heroes are dangerous in the laning stage, and add a solid team fight presence later on.
Spirit Breaker is notoriously one of the worst laning heroes in the game. He is a slow-melee hero who has to use 100 mana to get close to his enemies.
His damage output isn't impressive either. Spirit Breaker is very weak during the first 10 minutes of the game, and teams shunned such weak laners in TI10.
---
5. Spirit Breaker was a bad fit for the TI10 meta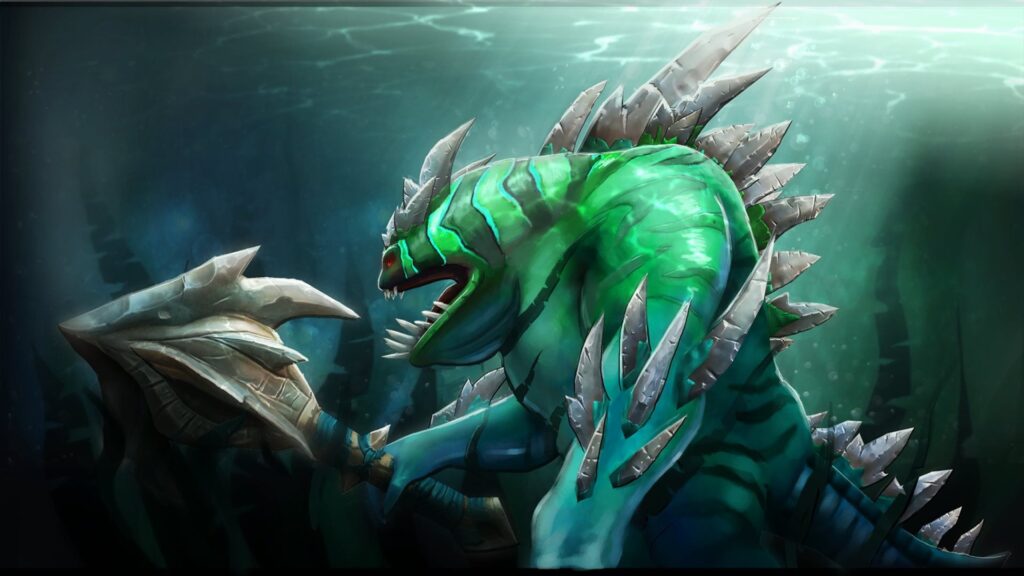 Another big part of the TI10 meta was team fighting. Teams placed heavy emphasis on heroes who could contribute greatly during mid game skirmishes.
This is why heroes such as Magnus, Tidehunter, Earthshaker, and Elder Titan were premium picks. All these heroes provided strong AoE disables for their allies.
Spirit Breaker's abilities are more single target-focused. While the hero has reasonable team fight contribution, he's overall mediocre in team fights. Combined with poor laning presence and it's understandable why teams avoided drafting him altogether.
Since this is the only hero not picked or banned during TI10, It's likely IceFrog will show Spirit Breaker some love in the upcoming Dota 2 patch. Hopefully, it will be enough to put him back in the competitive scene.
Hungry for more Dota 2? Check out the Heroes of the Game documentary presented by foodpanda.
READ MORE: Desk shaking and tactical trash bags were all part of the mind game meta at TI1