Legendary Chinese midlaner Lu "Somnus" Yao, also known as Maybe, pulled off an incredible game-saving rampage that won Royal Never Give up its first DPC China Tour 1 Division I match against Invictus Gaming.
The 26-year-old showed he still has the talent to compete against the best players in his stacked region.
RNG's Somnus secures a game-winning rampage in DPC China Tour 1 Division I against Invictus Gaming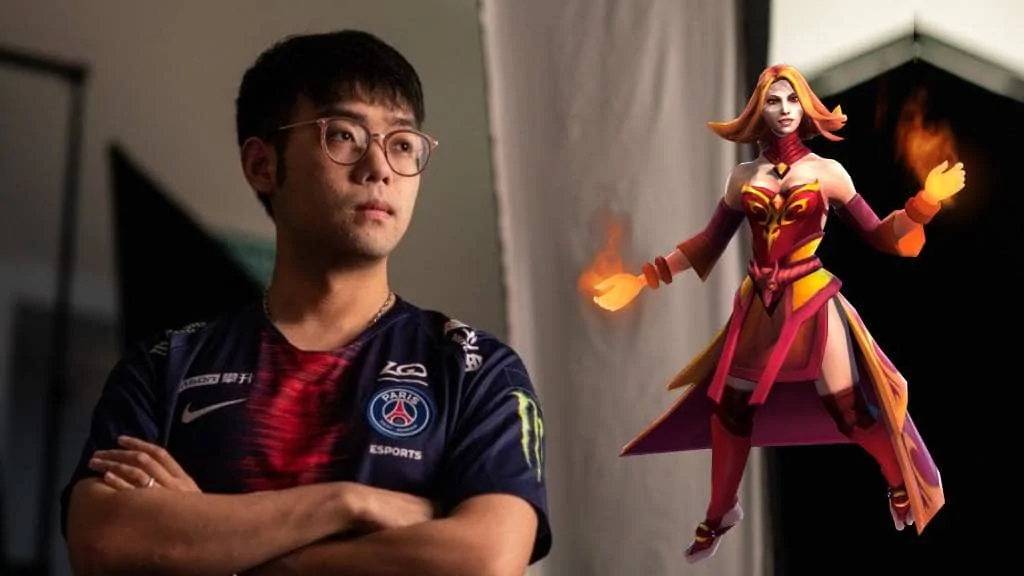 Somnus gained a significant gold and experience lead from the start of game three by dominating the midlane. He decided to go for a physical damage build by purchasing a Black King Bar and Daedalus, which provided RNG with most of their team fight damage.
Somnus maintained his net worth lead throughout the game, but his head of steam was stemmed by Invictus Gaming's superior teamfight performance. Royal Never Give Up was on the verge of defeat after losing their mid and bottom lanes of barracks to IG.
With RNG's Death Prophet and Nyx Assassin dead without buybacks, Invictus Gaming decided to charge into the Radiant base and attempt to take down their opponent's final set of barracks.
---
---
Somnus activated his Black King Bar early into the fight, and IG pounced on him once his magical immunity expired. The Dire team dropped two Sanity's Eclipse ultimates from Outworld Destroyer that plummeted Lina's HP down to three. Fortunately for RNG, Somnus activated his Satanic, and the lifesteal kept him alive.
Invictus Gaming threw everything they had at Somnus, but he was able to outlast his opponents with his Divine Rapier and Daedalus outputting immense physical damage. This was what earned him a game-winning rampage for RNG.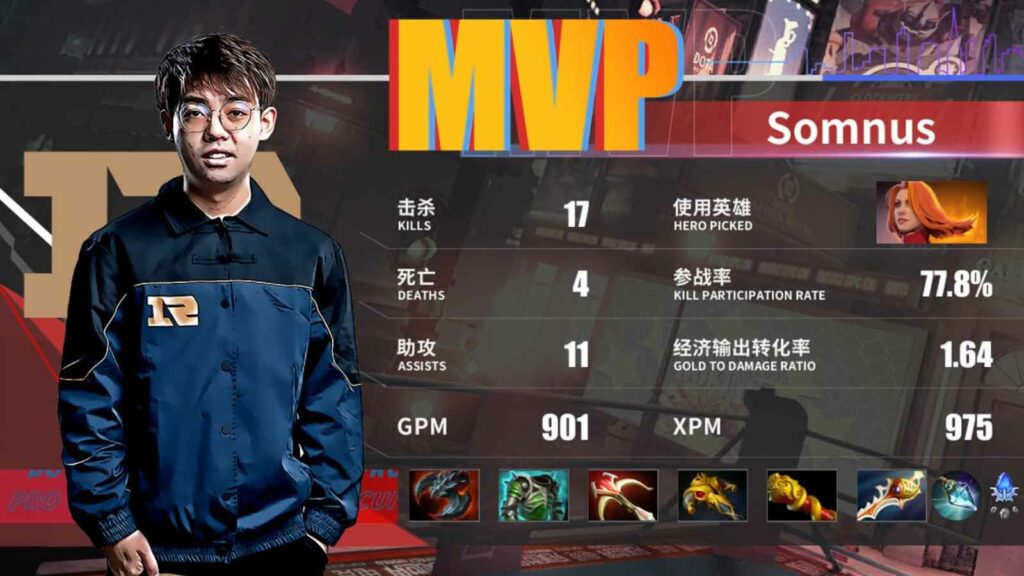 Somnus' late-game heroics earned Royal Never Give Up its first series win in DPC CN. They are tied with EHOME and Vici Gaming for second place in the standings, right behind PSG.LGD who leads the pack.
Royal Never Give Up's next DPC match will be against LBZS on January 9, 2022, at 4 p.m. GMT+8 | 12 a.m. PT | 8 a.m. GMT. Watch the match live on Perfect World's Twitch or YouTube channels.
READ MORE: DPC WEU: Don't miss Alliance and Nigma Galaxy's fight for survival