PSG.LGD came out to play on the second day of TI11's group stage.
After going 2-4 on the first day of TI11, the Chinese squad finally played like the tournament favorites everyone expected to see in Singapore. The team won both of their matches against OG and Team Liquid, two surging Western European squads.
The team even pulled off two incredible comeback wins over Team Liquid despite falling behind by as much as 12,000 gold and 20,000 experience.
---
---
PSG.LGD defeat OG and Team Liquid to go undefeated on Day 2 of TI11's group stage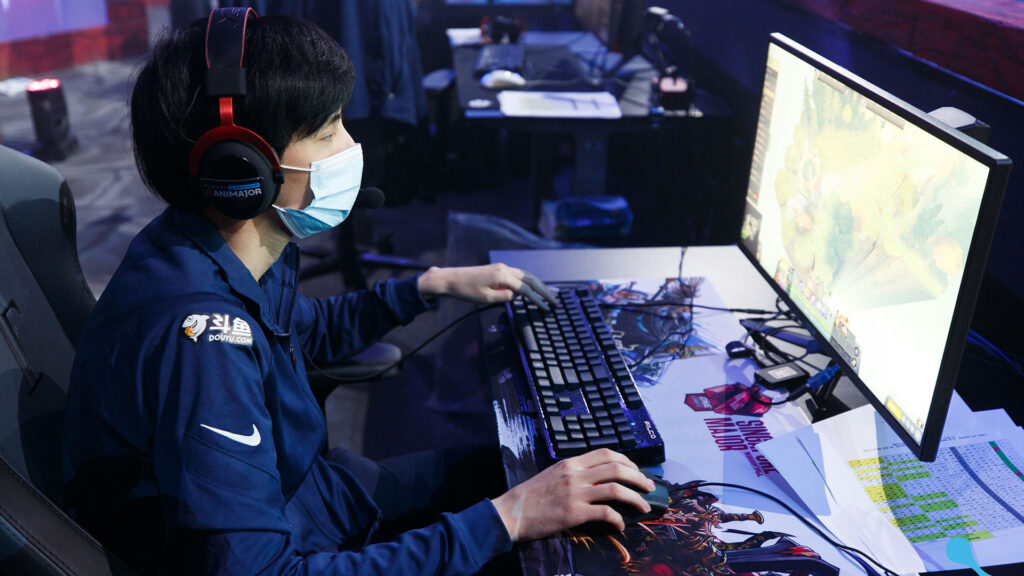 Cheng "NothingToSay" Jin Xiang carried his team to victory as he played a perfect series against OG. He prevented OG's cores from making plays in pivotal team fights by controlling them using Pangolier's Rolling Thunder ultimate.
Once the Malaysian star purchased a Skull Basher, OG's support heroes became easy targets for the heavily farmed midlaner. OG ultimately failed to get a single kill on NothingToSay's Pangolier in both games, who finished with a combined KDA of 19/0/25.
---
---
PSG.LGD then battled through adversity in their second match of the day against Team Liquid.
The Western European squad quickly took an early game lead, with a strength-heavy hero lineup posing problems for PSG.LGD. Aydin "iNSaNiA" Sarkohi's Undying and Samuel "Boxi" Svahn's Primal Beast terrorized all three lanes, causing PSG.LGD to play from behind.
Despite facing a 13,000 gold lead deficit, the Chinese squad stuck to their late game plan of NothingToSay's midlane Lina into a life-stealing glass cannon.
After picking up an Aghanim's Shard on Wang "Ame" Chunyu's Lifestealer, NothingToSay was able to gain back his health while dealing massive amounts of damage during team fights.
---
---
The upgraded Open Wounds ability affected multiple Liquid heroes each time one of their heroes took 500 damage. NothingToSay and Ame's hero combo earned them their first comeback win in the series.
PSG.LGD had to dig down deep in the following game of the series after losing the laning phase again. Zhang "Faith_bian" Ruida's offlane Puck pick ended up as a bust with Liquid's Sniper pick dominating the top lane.
Fortunately, the Chinese squad didn't lose hope as they rallied behind Ame's Morphling, who was able to keep up with Lasse "MATUMBAMAN" Urpalainen's Sniper's networth. 
Despite being heavily under-farmed, Faith_bian's Puck and Zhao "XinQ" Zixing's Enigma managed to make plays that allowed Ame's Morphling to focus down Liquid's heroes.
---
---
Ame finished with a perfect 7/0/5 KDA in PSG.LGD's second comeback win against Team Liquid.
After winning four straight games, PSG.LGD went up to third place in Group A with a 6-4 record. The Chinese squad is now set to face Gaimin Gladiators, BOOM Esports, and BetBoom Team to complete their TI11 group stage run.
READ MORE: TORONTOTOKYO is on a roll with Pangolier double Rampage