ESL announced that Tal "Fly" Aizik will be casting the Group Stage match between OG and Evil Geniuses, two of his former teams, at the Stockholm Major.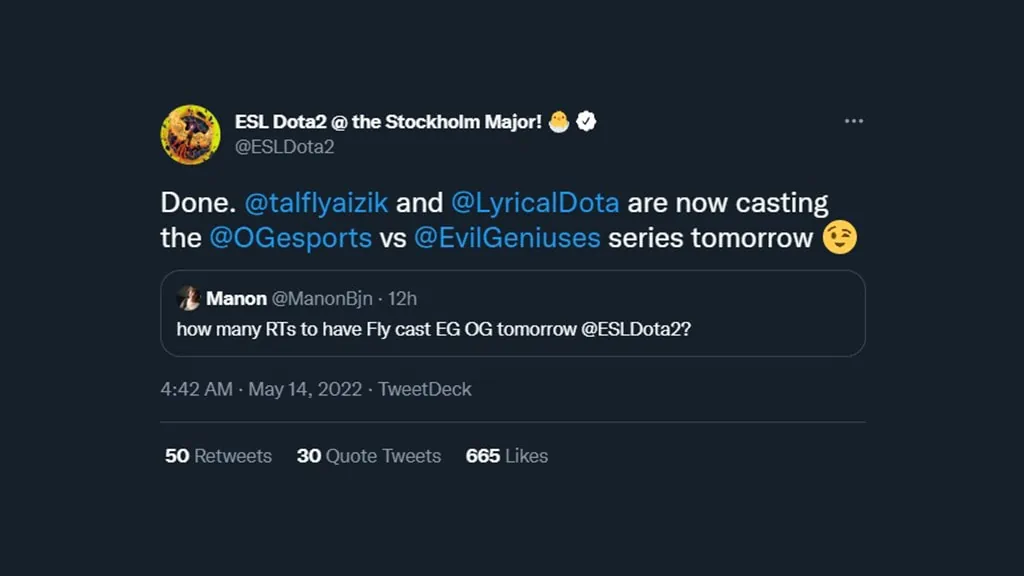 The highly-anticipated best-of-two match will take place on May 14, 8:30 p.m. GMT+8 | 5:30 a.m. PT | 12:30 p.m. GMT and will be co-casted by Gabriel "Lyrical" Cruz. Fans can watch the match live on ESL's main Dota 2 Twitch channel.
Fly joins the ESL One Stockholm Major 2022 English broadcast team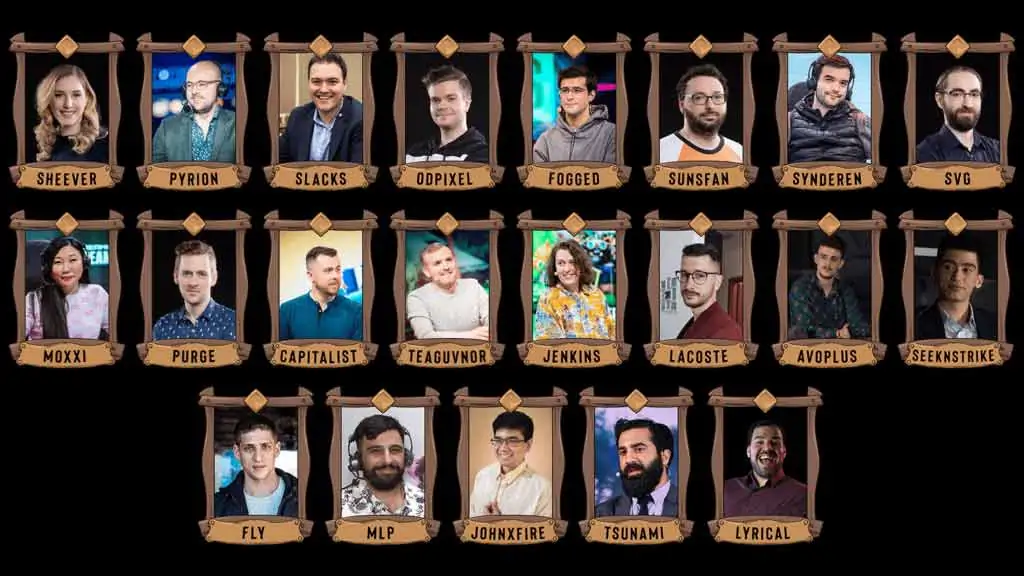 The Dota 2 veteran player ventured into a new role as an analyst and commentator during DPC Tour 2.
The 29-year-old Israeli-Canadian pro player first announced his intentions to join a broadcast team in the Dota Pro Circuit two months ago during the "We Say Things" podcast.
Fly became TSM's part-time coach and helped the squad win the DPC NA 2021/2022 Tour 1 Regional Final, alongside former OG teammate, David "MoonMeander" Tan.
After the win, the former Evil Geniuses captain chose not to take TSM's offer to become their full-time coach as he still wanted to pursue a career as a pro player.
"I still want to play. I still believe in myself. I've learned and grown a lot as a player and as a captain. There is a lot more I can offer," he explained after a brief stint with Talon Esports,. "I definitely want to make it to TI11. But, in the meantime, I would look to do analyst work or possibly casting."
---
---
His decision has led him to join ESL One Stockholm Major's English broadcast team as a first-time talent.
Fly will be providing match analysis on teams and players competing in the tournament. His experience as a 10-year Dota 2 veteran will be invaluable when discussing the hero drafts of both sides.
After this Stockholm Major, Fly announced that he will be looking for a new team in Tour 3.
Fans can watch the Major live on ESL ONE's official Twitch stream from May 12 to 22. You can check out the upcoming playoff schedule and more information about the tournament here.
During the group stages, two additional streams will be broadcasting. You can find Stream B and Stream C here.
READ MORE: SirActionSlacks trolls Tundra Esports with a hilarious Stockholm Major welcome letter