The queen of spoilers is back at it again, and this time around, she has leaked huge news for her Filipino fans.
Rachell "Valkyrae" Hofstetter announced her attendance at CONQuest Festival 2023, a popular gaming and pop culture convention in the Philippines. The Filipino-German YouTube streamer will be coming home to the Philippines on June 2 to meet up with her Manila-based fans for the very first time.
"Ate Rae is comin'," she wrote on her Twitter account. "I will do my best to meet everybody."
---
---
Valkyrae is coming to CONQuest Festival 2023, accidentally leaks her appearance a month before the scheduled official announcement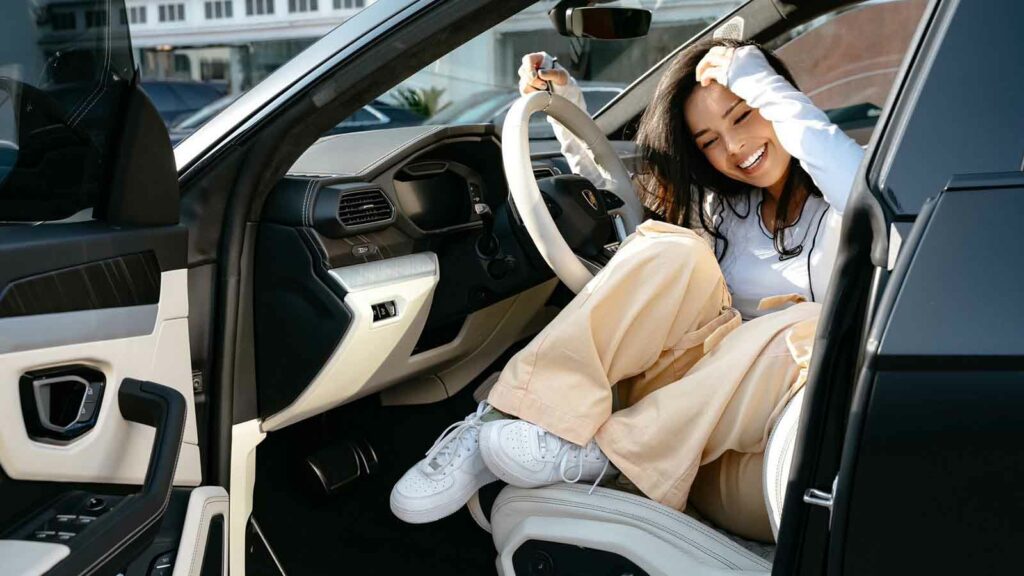 The content creator surprised everyone with her announcement, including the event organizers, who were planning to publicize her guest appearance in February.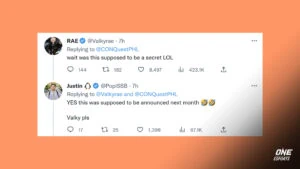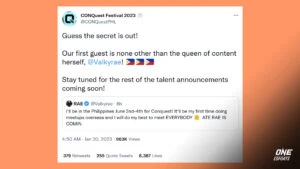 She is known for unintentionally dropping hints and leaks about her upcoming projects and collaborations during her livestreams.
Valkyrae is one of the most popular streamers in the world with nearly four million subscribers on her YouTube channel. She has won a few awards including The Game Awards 2020's Content Creator of the Year. She is also a co-owner of American esports organization 100 Thieves.
Valkyrae is just the first of the many guests lined up for this year's CONQuest Festival. The organizers will be announcing the rest of the festival lineup in the weeks to come according to their official Twitter account (@CONQuestPHL).
We might be seeing Kaede "Kyedae" Shymko during the event as well. The Valorant streamer was one of the guests at CONQuest Festival 2022, where she made a big promise to her Filipino fans that she would return to the country in 2023.
Previous CONQuest Festival international guests included OfflineTV couple Lily "LilyPichu" Ki and Michael Reeves, Genshin Impact content creators Jake Tuonto and Atsu, and Genshin Impact voice actors Anne Yatco, Ratana Therakulsathit, and Christian Banas.
CONQuest Festival 2023 is happening from June 2 to June 4 in Manila, Philippines.
Make sure to follow ONE Esports on Facebook for more news about the event.
READ MORE: Kyedae makes a big promise to Filipino fans at CONQuest Festival 2022