Updated on January 17, 2:14 p.m. (GMT+8): Added new photo from cosplayer.
Travelers finally got to meet him in-game for the first time during the Dendro Archon storyline "Through Mists of Smoke and Forests Dark" at Port Ormos.
Intrigued by this silver-haired beefy fox, the community has been waiting for an Alhaitham cosplay — and Chinese cosplayer Weilanran does not disappoint.
Dendro and sword user Alhaitham is a member of the Haravatat, from the Sumeru Akademiya, and the Akademiya's Scribe. His character is a difficult one to pull off because he dons one of the most elaborate pieces of clothing in all of Teyvat. Drooping down from his left shoulder to his right is a half-length cape that's anchored on one side, complete with a long collar attached.
On top of that, he wears a complex headpiece that matches the teal and ostentatious gold trimmings that are found on every single piece of his outfit. Almost nothing about it is symmetrical, except his abs.
---
---
Alhaitham cosplay captures his stoic personality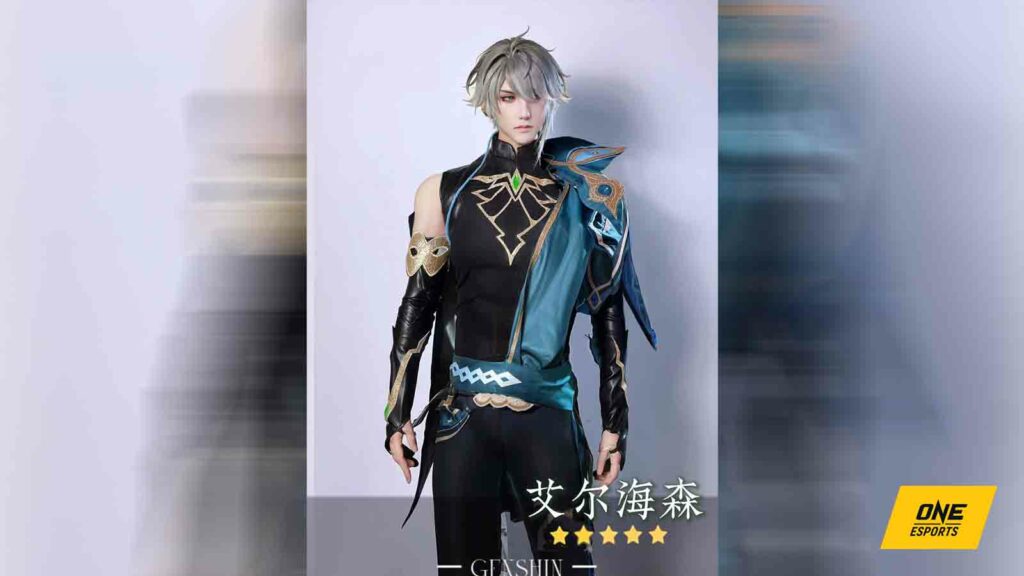 We're amazed that the cape in Weilanran's Alhaitham cosplay stayed on throughout the photoshoot. Cut from a teal-colored cloth, it contrasts with the character's tight-fitting black sleeveless shirt. The shiny gold trimmings and swish on its high collar were also nothing short of impressive.
The same glittering gold details run down his long black gloves, forming a wing-like pattern on his shirt that surrounds a strikingly green gem that matches his Dendro vision.
Even his well-defined chest and abs were depicted in the cosplay, so much so that you can count all six of them.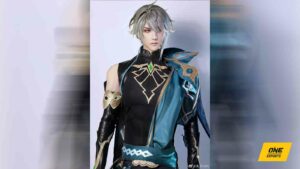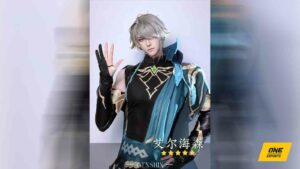 When it comes to his hair, the cosplayer nailed every twirl and cowlick to perfection. They also brought to life his turquoise eyes, a color that's usually associated with wicked creatures, but is instead serenely soft on Alhaitham, complemented by orange eyeshadow similar to Zhongli's.
His waist is also adorned with hanging accessories featuring contrasting patterns.
Clearly, Alhaitham is a complex man, and his outfit is a reflection of his personality.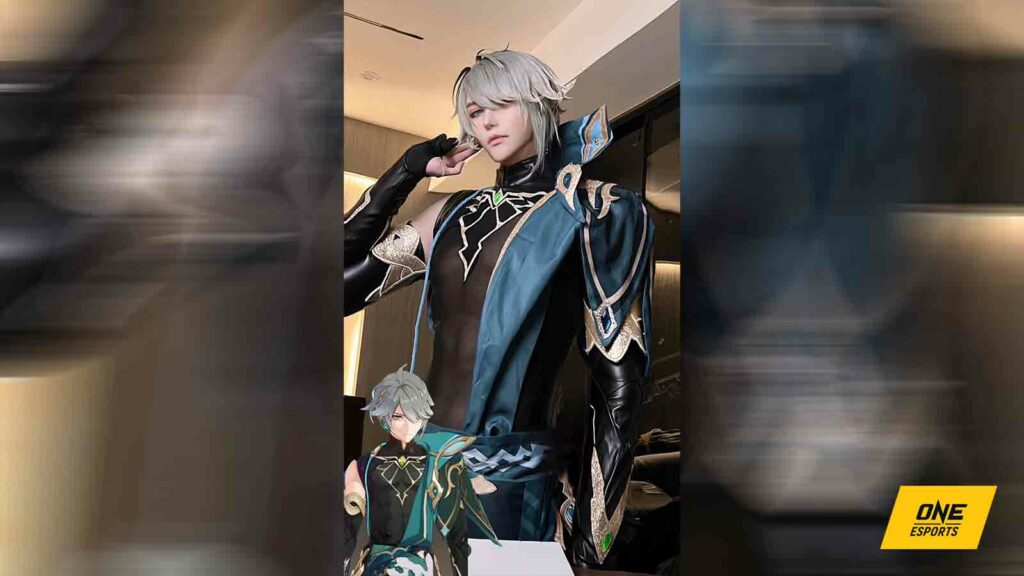 Weilanran previously cosplayed Zhongli, Diluc in his Red Dead of Night outfit, and most recently, Cyno. They also do group cosplays with best friend Lujiuerhei, featuring the Kamisato siblings, Ayaka and Ayato.
Follow them on their Instagram account (@weilanran) and on Twitter (@RAN41382579) to see more of their cosplays.
READ MORE: Who is the Dendro Archon Nahida in Genshin Impact? Story, personality, first appearance