Genshin Impact's Kamisato clan is a force to be reckoned with, with the powerful Kamisato siblings Ayato and Ayaka at the core of the household and their loyal housekeeper Thoma as their support.
A Genshin Impact group cosplay showcased the unbreakable bond among the three featuring Chinese cosplayers Lujiuerhei as Kamisato Ayato, 我就吃一口嘛 as Kamisato Ayaka, and Weilanran as Thoma.
Lujiuerhei and Weilanran have also teamed up to cosplay Kaedehara Kazuha and his friend Tomo.
---
One happy family! Kamisato siblings and Thoma go out for a lovely picnic in this Genshin Impact group cosplay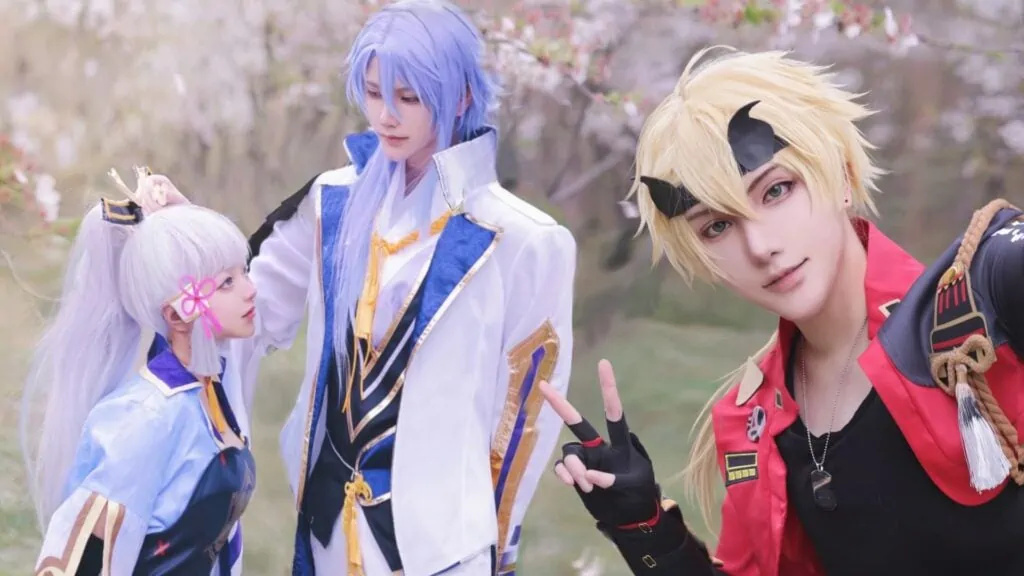 Dressed in the Genshin characters' default costumes, Weilanran, Lujiuerhei, and their friend captured the closeness among Thoma, Ayato, and Ayaka.
The trio went on a spring picnic beneath cherry blossom trees, the real-life equivalent of the Inazuma local specialty and Ayato farming material, Sakura Bloom.
Some of the photos displayed Ayato's concern for his dear little sister, Ayaka's respect and warmth for his big brother, and Thoma on the sidelines ready to give his assistance in any way possible.
---
---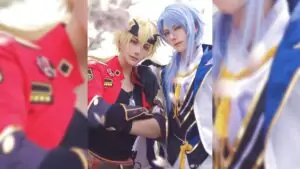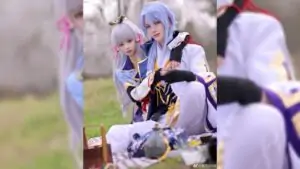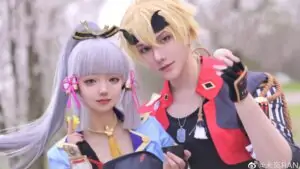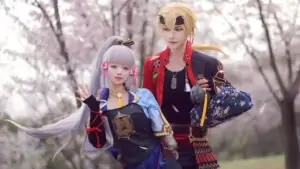 With the community shipping Thoma and Ayato (dubbed as ThomaTo), it's hard not to see Kamisato Ayaka as a third wheel in this Genshin Impact group cosplay.
Beyond his loyalty as a servant to the Kamisato clan, Thoma is actually a close friend of Ayato. The Hydro and Pyro characters mention each other in their voice lines and appear together in story quests, further adding fire to the burning ThomaTo fandom.
Lujiuerhei is well-known for their Kamisato Ayato cosplay, capturing the 5-star Hydro character's elegance and finesse. Their fellow cosplayer, Weilanran, is recognized for their flawless Zhongli cosplay.
Follow these Genshin Impact cosplayers on their Instagram accounts, @lujiuerhei and @weilanran.
READ MORE: Sassy Scaramouche cosplay gives Genshin fans more than just crumbs