Who's up for a sip of the finest dandelion wine and a night of great storytelling? If you're ready, then it's time to call in Barsibatos Bartobas Barbatos!
The 5-star character Venti is the current mortal vessel of Barbatos, the Anemo Archon in Genshin Impact. Before taking on a human form, he started out as a small, floating wind spirit.
Warning: Major spoilers if you have yet to play Carmen Dei Chapter: Act I – Should You Be Trapped in a Windless Land.
Later on, he adapted his old friend's likeness, who sacrificed his life to liberate Mondstadt from tyranny, to honor him and to protect the freedom that he fought for.
There's also Venti's Anemo Archon outfit, which shows the bard in a white hood similar to his fellow Archon, Zhongli.
Fans are convinced this is how Barbatos would look in real life in impressive Archon Venti cosplay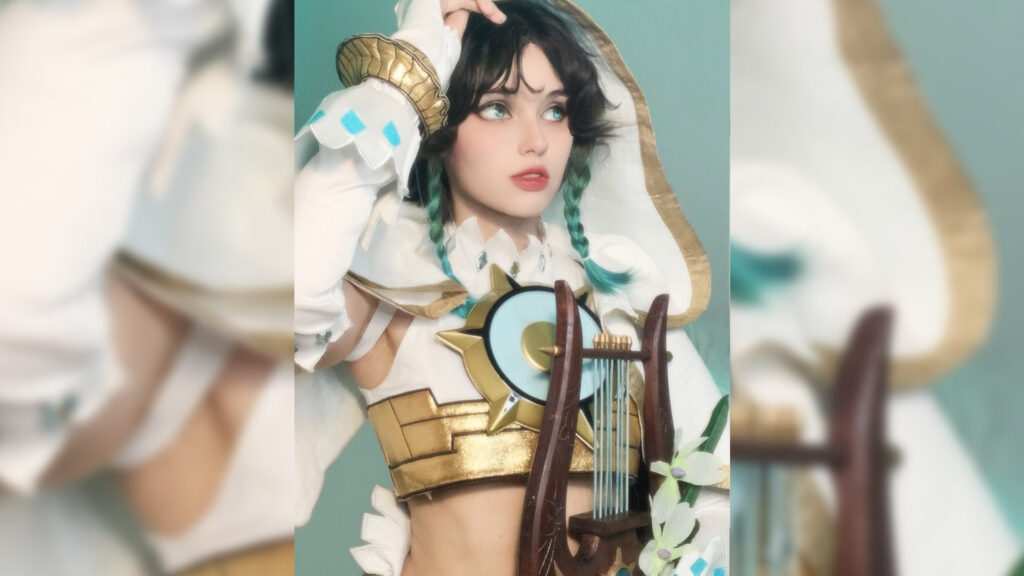 Genshin fan mahouberry brought the Anemo god to life in their latest cosplay, where they captured Barbatos' heavenly and ethereal look. They wore Venti's fitted gold and white top with an oversized hood, carrying the character's wooden lyre, Der Frühling.
While most cosplayers tend to use wigs, mahouberry dyed their hair a lovely shade of blue-green and created two braids to complete their Archon Venti cosplay.
They have also cosplayed Venti in his default Breezy Ode outfit, and in unofficial, casual coordinates.
---
---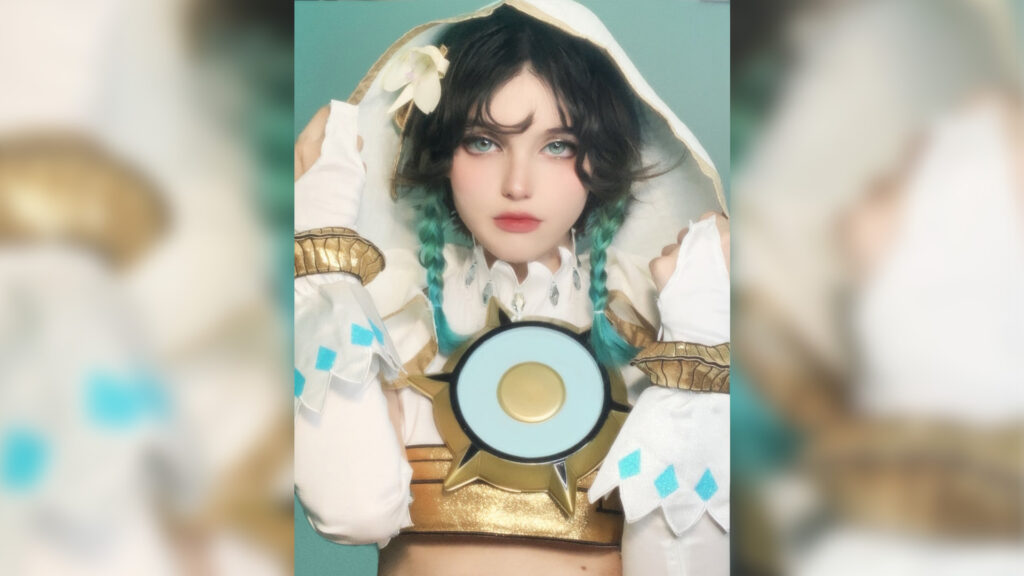 Fans can follow this Venti cosplayer on their Twitter and TikTok accounts (@mahouberry).
Venti's Archon outfit first appeared in Genshin Impact manga's Prologue: Songs of the Wind after he revealed his true identity to Vennessa, Mondstadt's red-haired hero. It can also be seen in the cinematic that plays when you read Amber's Gliding Instruction Manual.
A minimalist version of Venti's Archon outfit can be spotted in Mondstadt's Statue of the Seven.
When players start their Genshin journey, Venti is one of the first characters they'll meet in Mondstadt. He is known throughout the City of Wind as a jolly and spontaneous fellow, wandering around either holding bottle of wine or his trusty lyre, or both if he's really feeling it.
---
Follow ONE Esports on Facebook for more Genshin news, guides, and highlights.
READ MORE: 'Kaze da!' 5 reasons why Venti is worth all your Primogems