If you want to play like a champion, then you should try out this TAQ-56 loadout from Los Angeles Thieves' Zack "Drazah" Jordan.
The Call of Duty League competitor took home the Major 4 title last night, showcasing his talent along the way. If you're looking to dominate your ranked games, we recommend giving this TAQ-56 loadout a try.
---
---
Drazah's TAQ-56 loadout is incredibly accurate and deadly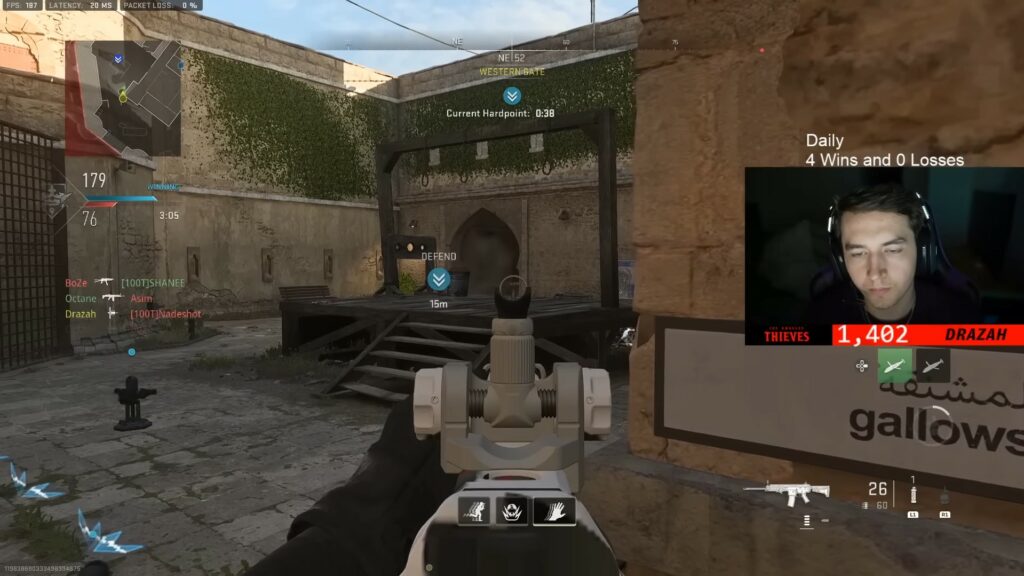 The focus of this build is control. It's not the fastest weapon in terms of movement, but if you get off your shots, they're going to land where your crosshair is.
When you're as skilled as Drazah, that's all you need.
It's always important to remember that weapon tuning is banned in the Call of Duty League and therefore you won't be seeing any recommendations for that. If you're just looking to run this in multiplayer, however, feel free to adjust any of the tunings as you see fit.
You can watch the weapon in action here. If you like what you see, try it out for yourself with the attachments below.
| | |
| --- | --- |
| SLOT | ATTACHMENT |
| Muzzle | Komodo Heavy |
| Barrel | 17.5″ Tundra Pro barrel |
| Underbarrel | FSS Sharkfin 90 |
| Ammo | 5.56 High Velocity |
| Rear Grip | Demo Cleanshot Grip |
LA Thieves took down OpTic Texas in the grand final of the Major. Both teams looked unstoppable heading into the match with OpTic having just bested Atlanta FaZe in convincing fashion.
Red hot or not, LA Thieves didn't bat an eye as they took the series 4-2. This secured back-to-back Major championships for the red and black.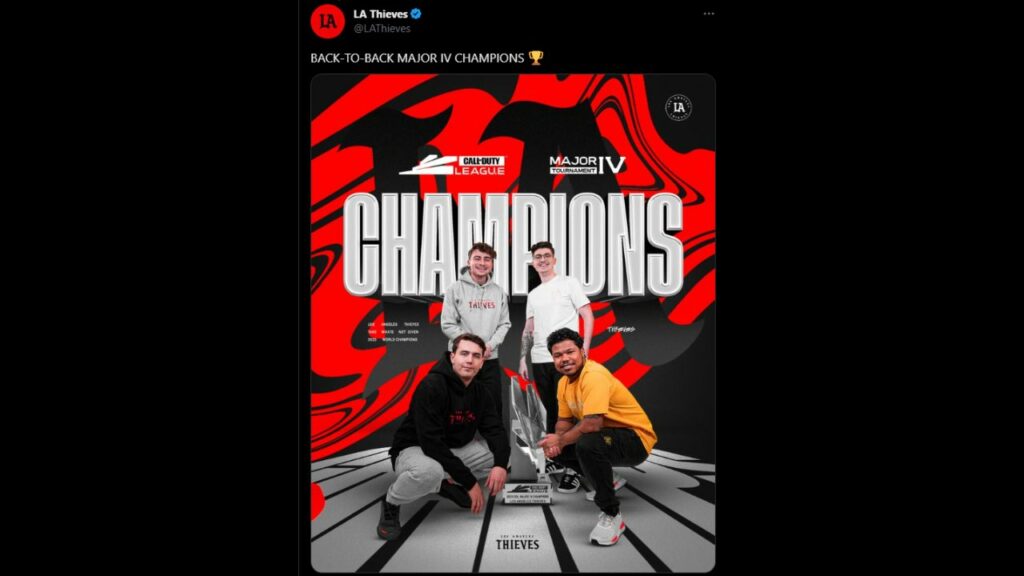 READ MORE: Call of Duty League Championship 2023: dates, location, and tickets