The Season 2 Battle Pass of Apex Legends is finally here and boy does it have some drastic updates and changes for the action-packed battle royale.
Along with the new electrifying Legend Wattson and the new L-STAR light machine gun, a brand new "ranked league" mode is available. Ranked leagues now allow players to play in a competitive series to get recognized for their skill.
Respawn has said that a series may extend over a season to give more time for players to hone their skills. Regardless, this experimental addition of a ranked mode seems to be something that Respawn wants to improve and master for the fans. Click here to know more details about Ranked Leagues.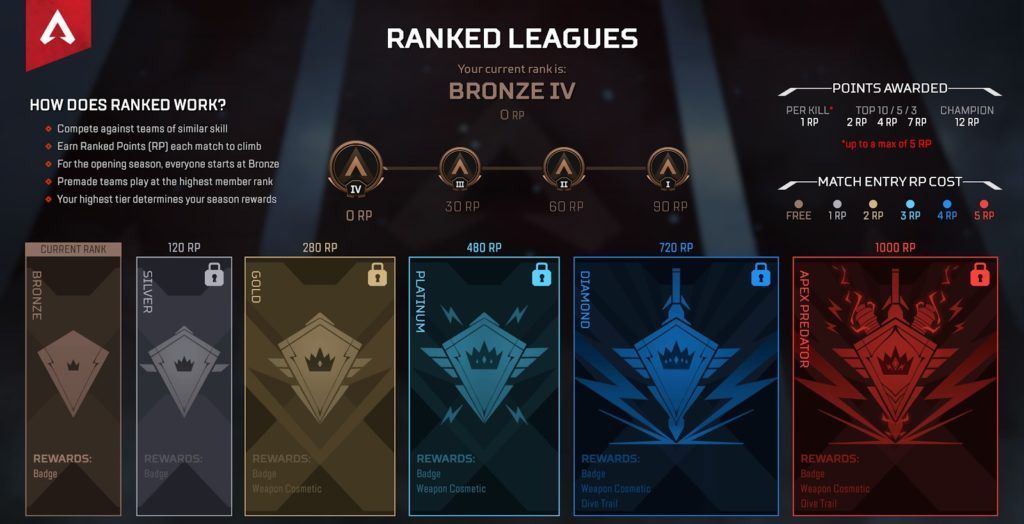 The S2 Battle Pass, named Battle Charge, brings with it new daily and weekly challenges for players. Even if you miss out a few days or buy the Battle Pass later on in the season, Respawn will keep the previous challenges for you to finish.
With a more streamlined process of gaining experience points, your purchase of the S2 Battle Pass might finally be worth your time and money.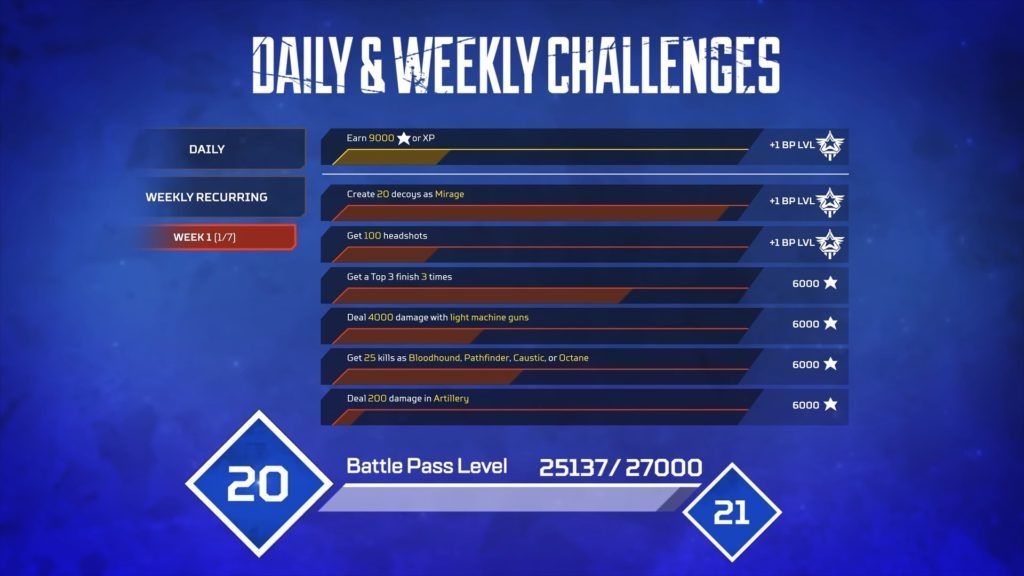 Respawn has also finally answered the requests of players by adding more legendary items. With the purchase of the Battle Pass, you automatically get the Intimidator Spitfire skin.
You can also earn the Prince of Darkness Caustic skin at level 25 and the Jade Tiger Octane skin at level 75. For completing the Battle Pass, you will get the Iron Rampage R-301 skin, which also has a gold variant if you can push your level to 110.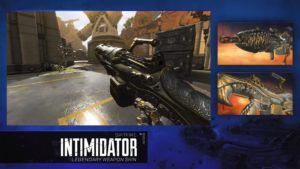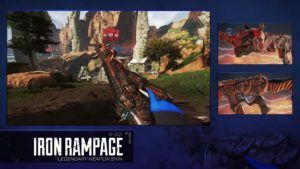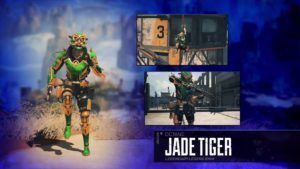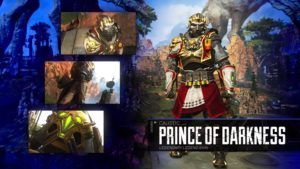 Other than legendary items, Respawn has also added three new content categories: Music Packs, Loading Screens, and Skydive Emotes.
Although these categories are purely for cosmetic purposes, it's a good sign that Respawn is willing to add more customization features to make the game fit anyone's style. Out of the three, the Skydive Emotes are hands-down the most entertaining. Backflips in mid-air? Count us in.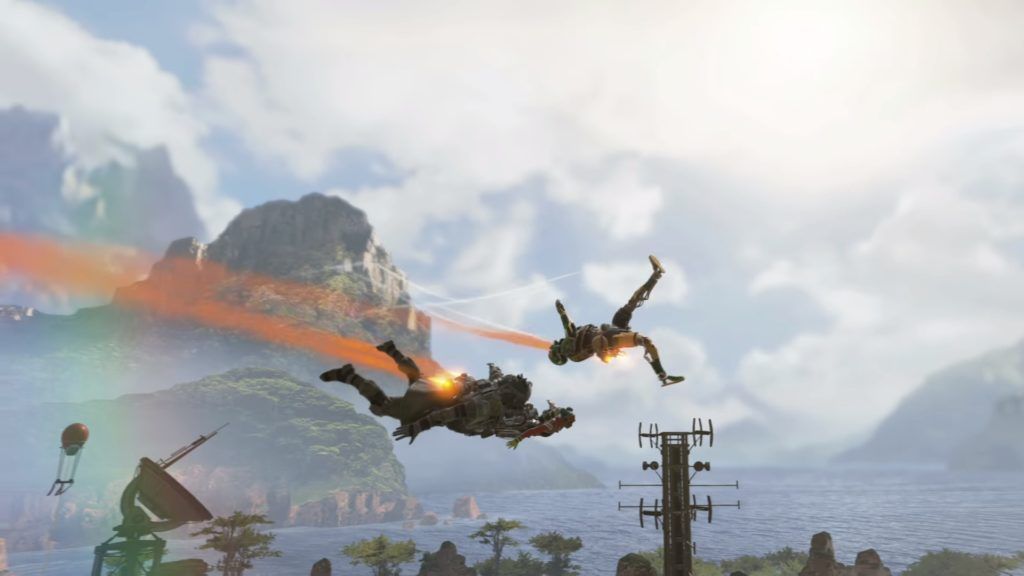 For those who like numbers, you now have a Stats Page to check out. Things such as lifetime and average damage dealt can be seen there, but do note that Respawn is still addressing issues about retroactive statistics such as your assists in the first season — Respawn unfortunately did not track them in the first season.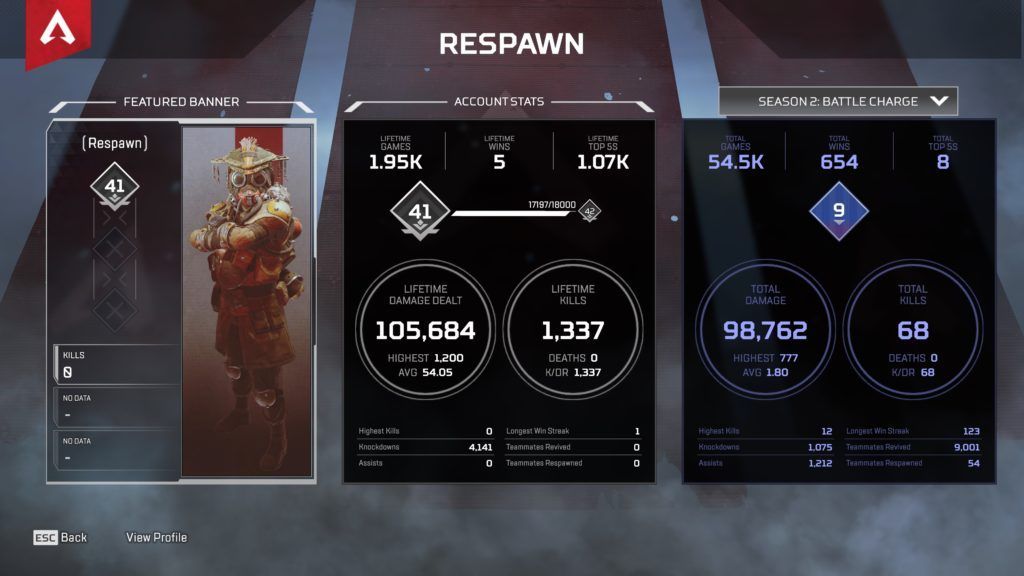 The Ring also gets a makeover for Season 2. With a more dynamic ring system, players can now strategize how they move throughout the map.
Although the first Ring only does 2% damage per tick now, the sixth Ring will do a whopping 25% damage per tick. It's safe to say that camping outside the ring when this happens isn't a great idea.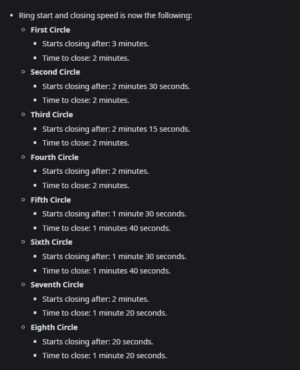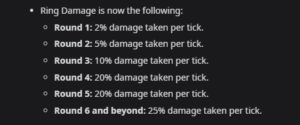 As for quality of life and bug fixes, Respawn has added more specific pings such as gun hop-ups, while closed/open door checks are now available. Bugs like Wraith's extra portals have been fixed as well. For the full low-down, you can check out the patch notes here.
Battle Charge is now available in Apex Legends store for 950 Apex Coins (around USD$10).
READ MORE: The Repulsor Tower in Apex Legends is now spinning