On April 7, Apex Legends fans will be treated to a brand new adventure, along with a couple of recurring fan-favorite features that are returning for good this time around.
"The Old Ways" is the game's latest limited-time mode, scheduled to run April 7-21. The new lore event features a town takeover that focuses on Bloodhound's Trials — "contests pitting human against beast" — at the northwest portion of the Worlds Edge map.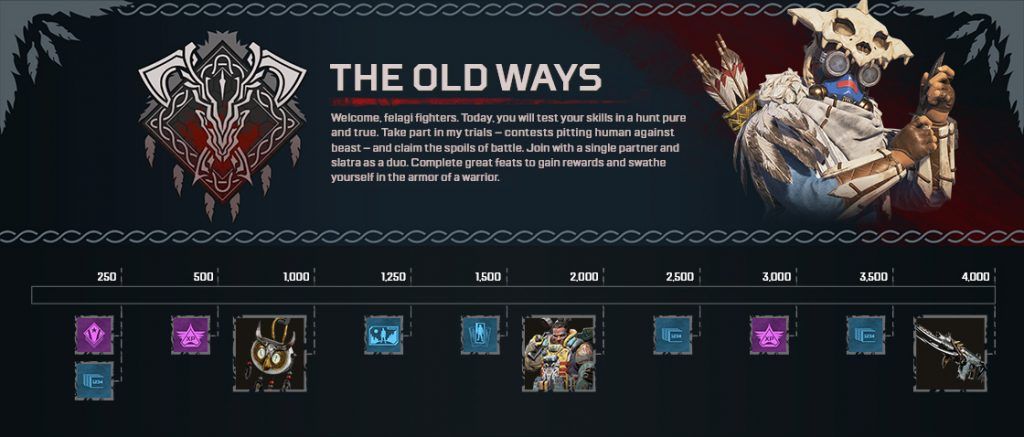 New game modes aside, the April 7 update is adding variety to Apex Legends by making the fan-favorite Duos Mode a permanent feature.
Duos play added a worthy alternative to the Apex Legends' standard 3v3 gameplay experience when it was first introduced in November 2019. The game mode returned briefly as part of the game's Valentine's Day Rendezvous limited time mode in February.
The Kings Canyon map is also back in the game for good as part of a new permanent map rotation feature.
Kings Canyon, the main battleground for the game throughout its first two seasons, made a brief return to the game in February, and is currently the featured map in Season 4's ongoing ranked split.
---
---
For those who are looking forward to score some exclusive new swag from The Old Ways LTM, here's what to expect in the weeks to come: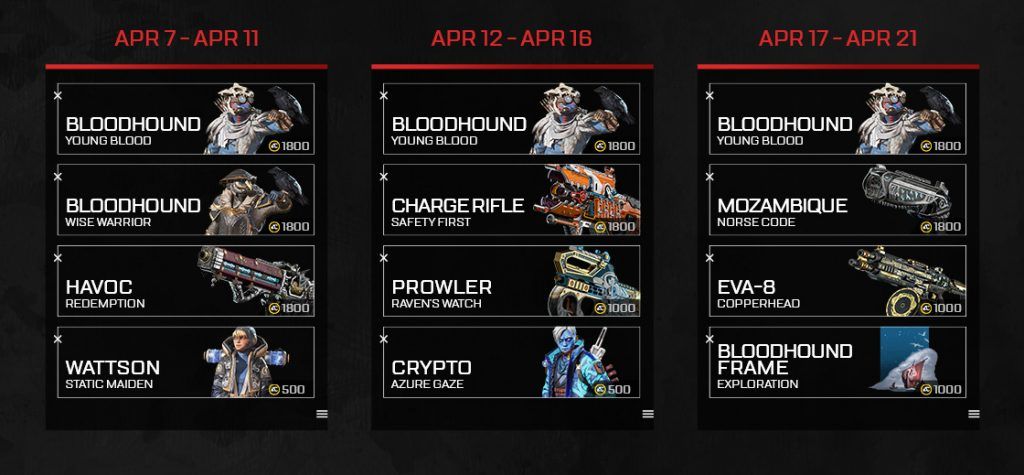 A mix of legendary and rare skins are up for grabs in the Direct Purchase Shop, all inspired by the latest Apex Legends digital short embedded at the end of this story.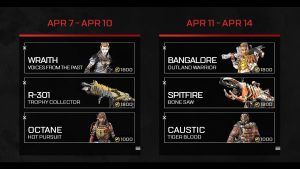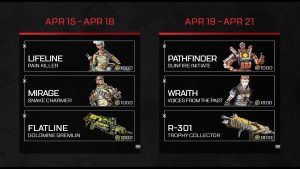 Legendary Hunt Skins are also returning as event exclusives. These include all eight original skins plus recolored variants of Wraith and R-301, which were previously only exclusive to battle pass owners.
READ MORE: Apex Legends Global Series will now have a US$100,000 prize pool for each Online Tournament