Apex Legends players can now jump back into the game's original map, Kings Canyon, for a limited time starting February 22 until February 24.
Respawn Entertainment announced that the original map from Apex Legends' first season will be playable alongside the game's current map, World's Edge.
Kings Canyon was notably altered for Apex Legends Season 2 before it was sidelined in October last year to make way for World's Edge in Season 3.
It's unclear whether players will have the choice of which map they can jump into or they'll just be dropped randomly into one of the two, however.
---
---
With that said, Respawn may be using this small window of availability for Kings Canyon to see whether Apex Legends' matchmaking can handle having multiple map rotations for future updates, like in another popular battle royale game in PlayerUnknown's Battlegrounds (PUBG).
You won't have too worry too much about missing out on returning to Kings Canyon in the upcoming window, as it will return to Apex Legends as early as next month.
As part of Apex Legends Season 4: Assimilation, ranked splits make a return to the game with Split 1 to be played on World's Edge from February 3 to March 23, while Split 2 will mark another return to King's Canyon and will run from March 23 to May 5.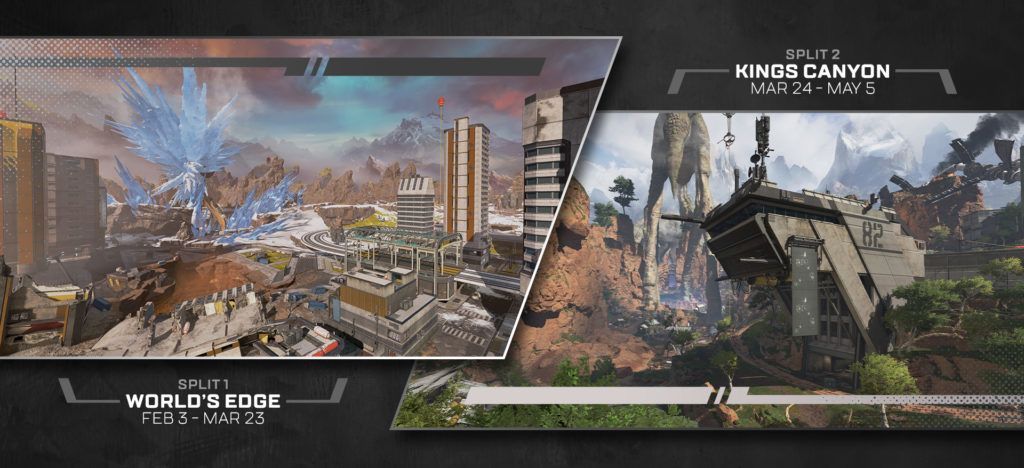 It's unclear whether Respawn will make Kings Canyon periodically available once again after Season 4's second ranked split, however, so it would be best to enjoy Kings Canyon while you still can.
READ MORE: Here's why you should be excited about Apex Legends Season 4: Assimilation