You've seen Zoro's body build, Nami and Robin's waistlines, and Monkey D. Luffy's abs — now, it's your chance to become indcredibly fit, just like your favorite anime characters, at the newly-opened One Piece gym.
Located at the heart of Shibuya in Tokyo Japan, BragMen is the world's first-ever fitness gym inspired by Eiichiro Oda's best-selling manga series, One Piece.
The gym is truly one-of-a-kind with decors and details that only true anime fans will recognize.
---
---
New One Piece gym in Japan is now open and ready to train you to become the strongest pirate ever
Upon entering the premises, fans are instantly transported to the inside of a pirate ship, complete with crates, barrels, and gigantic chains. The floor is decorated with a compass rose, a must-have for the best navigators of Grand Line.
The fitness gym contains special pieces of equipment, with multiple references from the anime. We absolutely love this barbell designed after Luffy's favorite food, meat on the bone.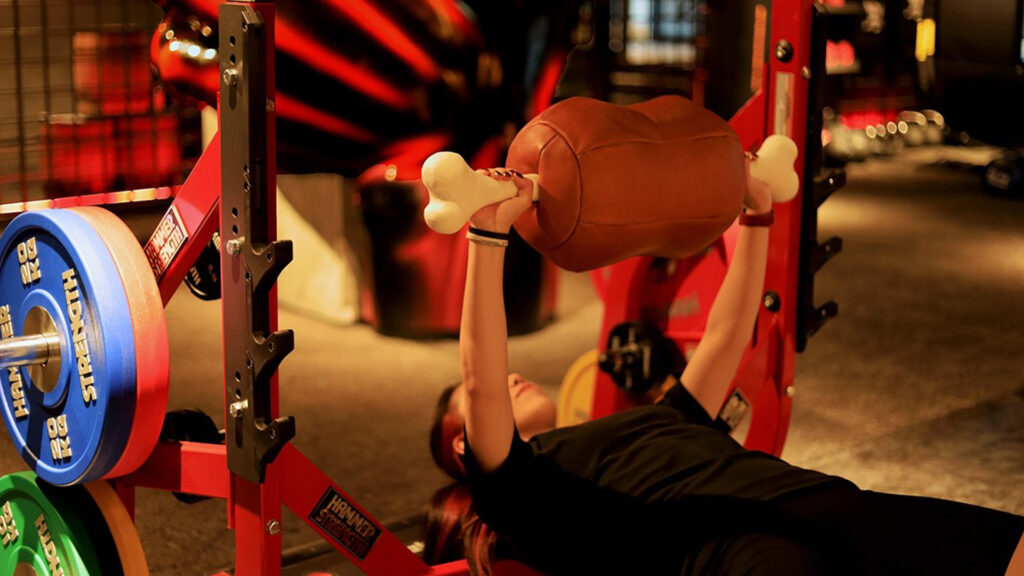 One particular pillar in the gym features a gigantic, black and red hand, a reference to Luffy's Gear 4 Haki technique, his most powerful form so far in the series.
The walls are decorated with character illustrations, with panels taken from the manga to motivate gymgoers to finish their workout sets and routines.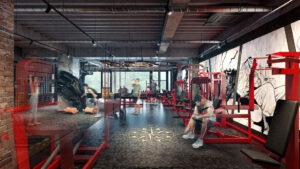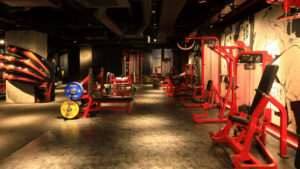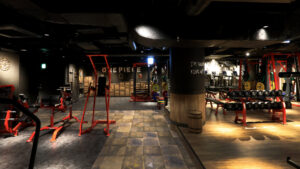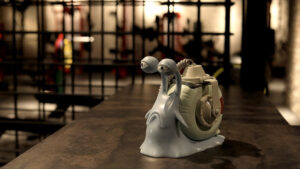 You can even enroll in the gym's various training programs. There are programs that will help physically unleash your inner pirate, featuring high-intensity interval training (HIIT).
The Yonko training program will help you take the first step towards getting that Shanks bod you've always wanted. In this program, trainees are required to wear heavy vests that weigh up to 20 kilograms. The vests are imprinted with the Red Hair Pirates logo, a terrifying symbol in the One Piece universe.
The program is named after the Yonko (Four Emperors), so fans can expect more training programs to be added, inspired by the three other original Emperors — Whitebeard, Kaidou, and Big Mom.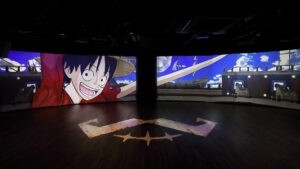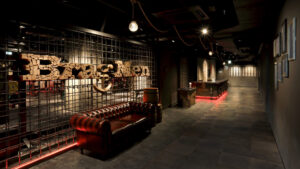 There are also studio fitness training programs available, which are usually held in groups that focus on strengthening specific parts of the body.
You can choose from the Alabasta Belly Dance, Navy Pilates, Pirate Yoga, and UBOUND programs. UBOUND is a HIIT that improves your cardiorespiratory function and core and lower limb strength to help you transform into Gear 4 form.
One Piece gym location and operating hours
The One Piece gym is located on the ninth floor of Shibuya Modi, a shopping mall in the Jinnan district in Shibuya, Japan. Here are their opening and closing times:
| | |
| --- | --- |
| DAYS | TIMES |
| Weekdays | 6:30 a.m. to 11:30 p.m. JST |
| Saturdays | 8 a.m. to 7 p.m. JST |
| Sundays and holidays | 8 a.m. to 6 p.m. JST |
Note that you must be a registered member in order to access and use the gym facilities. Monthly membership fees range from US$120 (JP¥15,400) to US$214 (JP¥27,500).
The full membership plans can be viewed here.
One Piece is a globally-recognized anime series, created by Eiichiro Oda and animated by Toei Animation. The anime has been airing for more than two decades now with over 1,000 episodes to date.
It follows Luffy and his adventures with his friends, the Straw Hat Pirates, as they search for the legendary treasure called One Piece.
Find out who has the highest bounty in the One Piece universe, how many Guinness World Records Eiichiro Oda holds, and where to buy limited-edition One Piece watches.
Follow ONE Esports on Facebook for more anime news.
READ MORE: Netflix's One Piece live-action: Cast, trailer, episodes, release date