Updated on February 6, 4:31 p.m. (GMT+8): Added screenshot of Emily Rudd's Instagram story, who plays Nami in the live-action movie.
Unknown to many, Hollywood actress and "Halloween" film star Jamie Lee Curtis is actually a huge fan of the anime series One Piece.
The celebrity revealed her favorite character in Eiichiro Oda's beloved franchise and expressed her interest in becoming a part of the cast of Netflix's upcoming live-action production.
Jamie Lee Curtis admits she is a massive One Piece fan, aspires to play Kureha in the One Piece live-action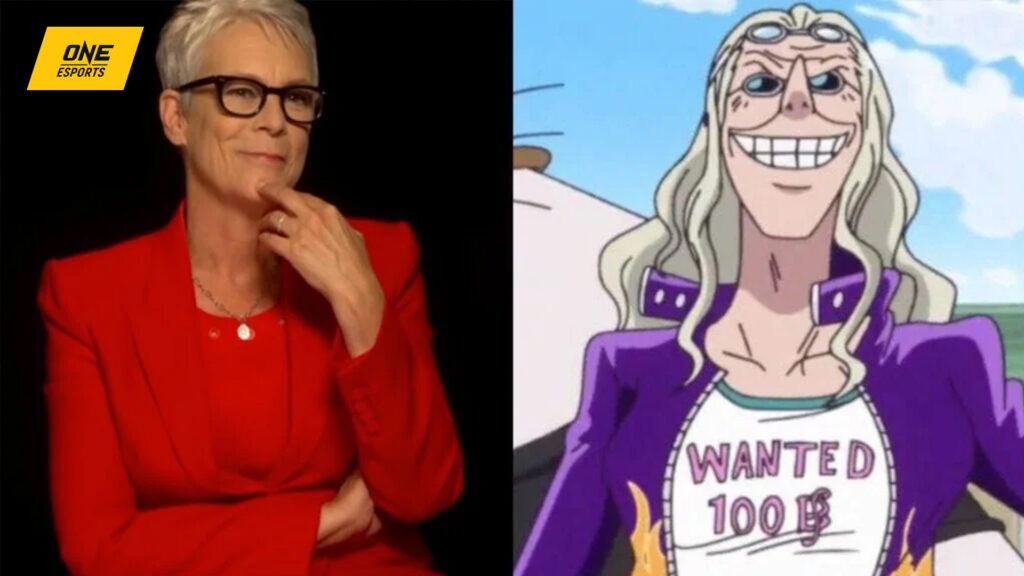 Anime is for everyone, regardless of gender, race, or age. 64-year-old Hollywood actress Jamie Lee Curtis is no exception, who surprised everyone when she revealed that she too watches the One Piece anime.
Her favorite character is Tony Tony Chopper, the cute and petite doctor of the Straw Hat Pirates.
"My friend Brina Palencia does the voice of Tony Tony Chopper in the American dub," she told hosts Juju Green and Emily Uribe during a 94th Academy Awards red carpet interview.
When asked about her dream role, Jamie revealed that she would love to bring One Piece's Nico Robin to life, but feels she is a "little old" for the character.
Instead, she has set her sights on playing Dr. Kureha, Chopper's mentor and adoptive mother in the series.
"She wears those really low bell bottoms," the actress described. "She's looking a little nasty but she has long, kind of stringy gray hair, and my Ruby said that that would be what I would play."
---
---
Ruby Guest is Jamie's beloved daughter, who appeared as a guest for The One Piece Podcast where she revealed that her mom is "100% up for the role (of Kureha) in the One Piece live-action."
If Jamie lands the role of Kureha, this would be her first major role in a live-action adaptation of an anime series. With a massive production budget on their hands, Netflix and creator Eiichiro Oda could very well produce a second season that includes the veteran actress.
Nami actress Emily Rudd is manifesting this as well, and would love to see the seasoned Hollywood actress join the cast too, she wrote in her Instagram stories.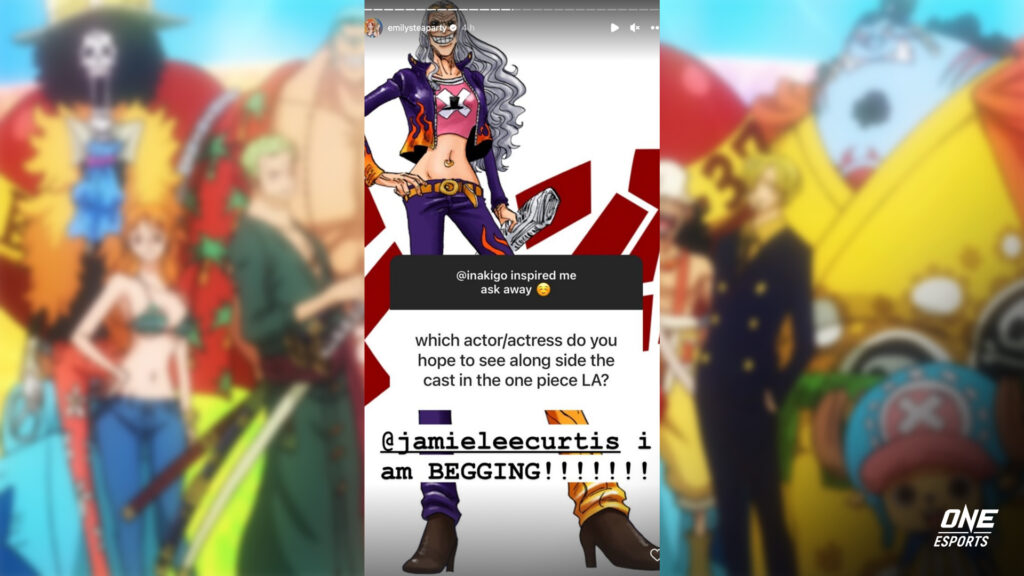 Jamie Lee Curtis is an Academy award-winning actress, best known for her role as Laurie Strode in the "Halloween" movie franchise. Her other major films include "Freaky Friday," "Knives Out," and "Everything Everywhere All At Once."
The One Piece live-action is expected to "set a new record for the highest production cost in television drama history" according to Tomorrow Studios producer Marty Adelstein.
Netflix's live-action currently stars Iñaki Godoy as Monkey D. Luffy, Emily Rudd as Nami, Mackenyu Arata as Roronoa Zoro, Jacob Romero Gibbs as Usopp, and Taz Skylar as Sanji. Find out the full One Piece live-action cast here.
READ MORE: Who is Uta in One Piece Film Red? Her relationship with Shanks explained