Anime fans, count Hollywood star Nicolas Cage as one of our own.
In a recent AMA on Reddit, actor/filmmaker Nicolas Cage revealed that one of his favorite films to watch on repeat is the legendary Studio Ghibli animation, Spirited Away.
The Hollywood veteran has proven time and time again that he's a certified cinephile. Being part of the illustrious Coppola family and having a 40-year filmography that merits its own Wikipedia page, it's no surprise that Nick Cage has seen a few animated movies when he's not on the set.
---
Nicolas Cage reveals his love for Spirited Away in Reddit AMA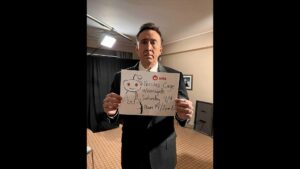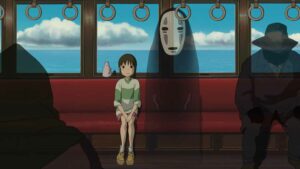 While the AMA mainly featured inside jokes like Cage being John Travolta in disguise, a nod to his 1997 film Face/Off, one Reddit user asked him which films he could watch over and over again.
Cage only listed two films that he could not get bored of, Apocalypse Now and Studio Ghibli's Spirited Away.
Apocalypse Now feels like a believable favorite since Cage's uncle, Francis Ford Coppola, was the director, but Spirited Away is quite the outlier from his Hollywood perspective.
---
---
Though the actor didn't really elaborate on the answer, he gave a few general details about his taste in films in a later question.
"[I like] independently spirited dramas. I mean the types of stories and characters that studios are too chicken to touch," commented Cage.
The description fits Spirited Away pretty well. The classic anime film, released in 2001, follows a young girl named Chihiro who learns about the consequences of greed and consumerism in a supernatural bathhouse. Definitely a spirited drama.
If you happen to be a Nick Cage fan, you can check out the full Reddit AMA thread here.
---
---
Follow ONE Esports on Facebook for more anime news.
READ MORE: She's killing it! Yor cosplay from Spy x Family is a heart-stopper