Zeta Division are entering the VCT 2023 season with familiar faces.
After their 9th-12th place at Valorant Champions 2022, Japan's most successful Valorant squad will get their chance to run it back next year. The organization will field the exact same starting five from the previous VCT season.
The most notable change to the team is the return of former member Ryo "barce" Takebayashi, who spent most of the VCT 2022 season with DetonatioN Gaming White.
---
---
Zeta Division will carry on next year with the same Valorant roster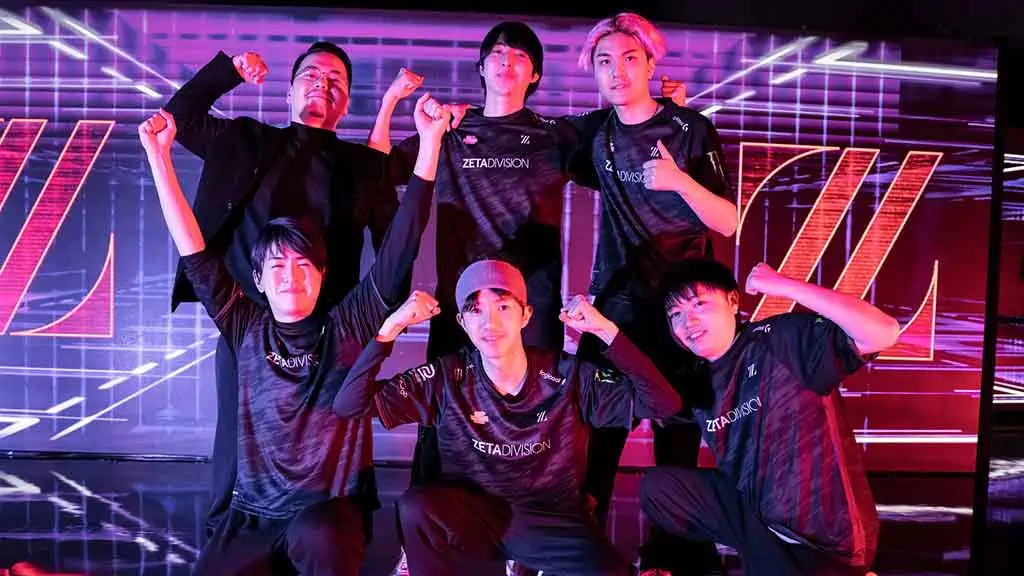 The Valorant offseason saw many unexpected moves by teams and players. Big names like Valorant Champions 2022 winners Gustavo "Sacy" Rossi and Bryan "pANcada" Luna are leaving Brazil to join Sentinels in Los Angeles next season.
However, Zeta is sticking with a tried-and-tested formula, building on its historic roster that shone the spotlight on Japanese Valorant. Zeta shot to global prominence at Masters Reykjavik, following their third-place finish — the highest ever for a Japanese team.
Koji "Laz" Ushida and his squad upset many teams in Iceland. They eliminated top contenders like Team Liquid, DRX, and Paper Rex, showing they could compete with the best in the world.
Zeta has also retained its coaching staff with Hibiki "XQQ" Motoyama, Sawada "JUNiOR" Yuya, and analyst gya9 returning to the roster.
Zeta Division Valorant roster
Koji "Laz" Ushida
Tomoaki "crow" Maruoka
Yuma "Dep" Hashimoto
Shota "SugarZ3ro" Watanabe
Tenta "TENNN" Asai
Ryo "barce" Takebayashi
Hibiki "XQQ" Motoyama (coach)
Sawada "JUNiOR" Yuya (coach)
gya9 (analyst)
The team will make their international debut in February at the 30-team kickoff tournament in São Paulo, Brazil.
READ MORE: Talon Esports unveil all-Thai roster headlined by Patiphan