It is official.
Sentinels have announced that the reigning Valorant world champions, Gustavo "Sacy" Rossi and Bryan "pANcada" Luna, have joined their roster.
The famed North American organization is nearly done with its roster rebuild for the VCT 2023 season. The last member expected to complete the roster is in-game leader Rory "dephh" Jackson, who will reportedly join the team, according to Dot Esports' George Geddes.
To make way for the newcomers, Sentinels decided to part ways with two of their original members, Shahzeb "ShahZaM" Khan and Michael "dapr" Gulino. The two Masters Reykjavik 2021 champions are now unrestricted free agents, looking to join a new squad for next year.
---
---
Sacy and pANcada join North American organization Sentinels for the VCT 2023 season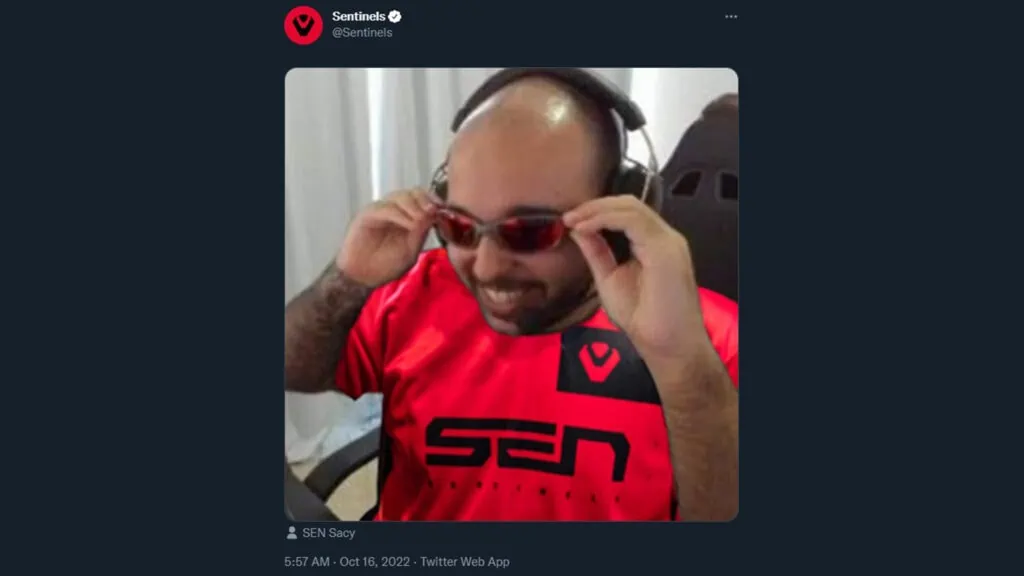 The two Brazilian stars were integral to LOUD's incredible VCT 2022 season run. LOUD dominated the Brazilian region, winning VCT Brazil Stage 1 and 2 Challengers without dropping a single map.
To cap off their year, Sacy and pANcada helped LOUD bring home Brazil its first international trophy when they defeated NA rivals OpTic Gaming 3-1 in the grand final of Valorant Champions 2022.
"I confess that it was not an easy decision to make," tweeted Sacy. "The career of a professional esports player is made of opportunities and since I started in League of Legends back in 2013, I always had the dream of living an international challenge and this moment has finally arrived!"
"I won almost everything I could this year, but it's time to go in search of new challenges," tweeted pANcada.
The two ex-LOUD players will join Valorant superstar Tyson "TenZ" Ngo and former XSET standout Zachary "zekken" Patrone.
Sacy and pANcada will most likely continue to play the initiator and controller roles respectively. Zekken is expected to be the team's duelist main and dephh will play the flex role when the squad needs an additional initiator or controller agent. TenZ was last seen playing the sentinel role for the team, which he could repeat for next season.
Sentinels and LOUD will compete against each other, along with the eight other Americas league teams next year. The two squads will also make their international debuts in February at the 30-team kickoff tournament in São Paulo, Brazil.
READ MORE: DRX adds Foxy9 to its Valorant roster