Many teams are intensely preparing for the upcoming VCT Stage 3 Masters Berlin tournament, Riot Games' second international Valorant competition following the action-packed VCT Stage 2 Masters Reykjavik.
All teams will be competing for a direct invite to the Valorant Champions 2021 tournament, which will be awarded to the winner of VCT Stage 3 Masters Berlin.
The only team that has earned a spot to Riot Gams' Valorant World Championship at the end of the year is Sentinels. Needless to say, every team competing at VCT Stage 3 Masters Berlin has their sights set on them as the team to beat.
---
Top 10 Valorant teams going to VCT Stage 3 Masters Berlin
1. Sentinels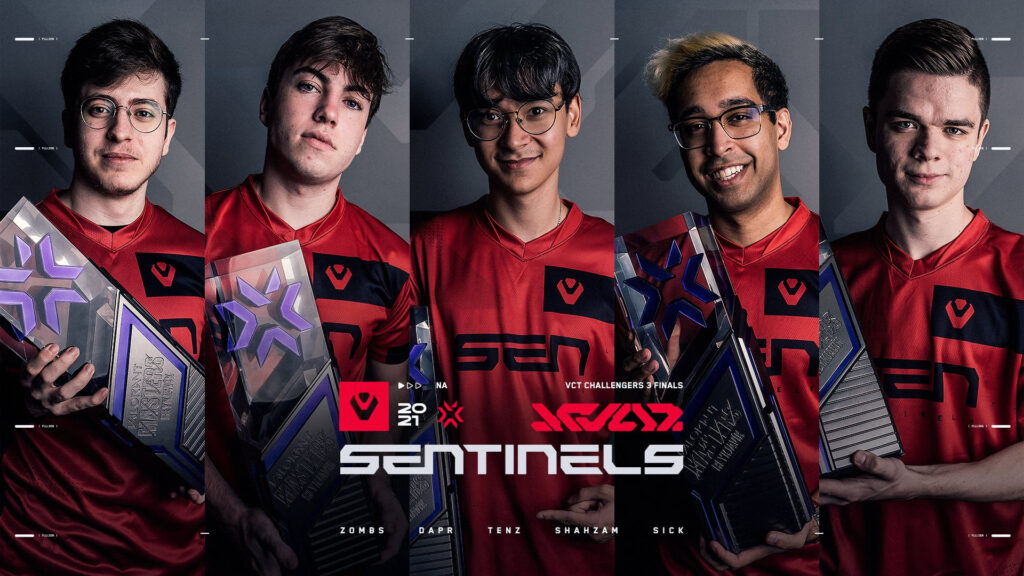 Sentinels are the reigning kings of Valorant esports. They solidified their top position by winning the VCT Stage 2 Masters Reykjavik tournament without dropping a single map.
The best Valorant team in the world continued to dominate the North American region with tournament wins at VCT NA Stage 3 Challengers 1 and Playoffs which qualified them to VCT Stage 3 Masters Berlin.
All teams going to Berlin have their sights locked on Sentinels as the team to beat. Will they be the first-ever back-to-back VCT Masters champions?
---
2. Gambit Esports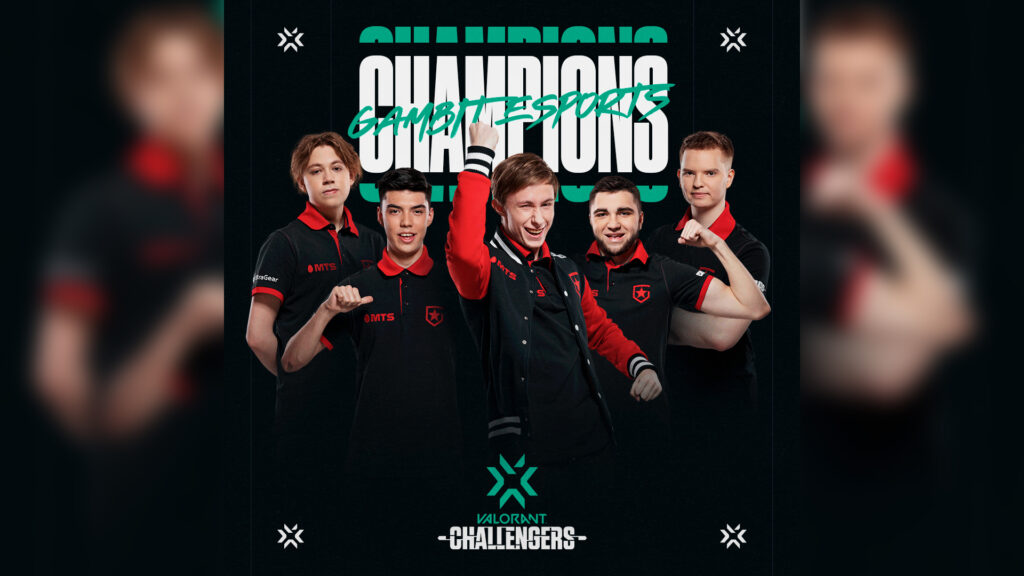 Gambit took the CIS region by storm when the VCT 2021 season began. They were VCT CIS Stage 1 Masters champions, and a finalist at the first VCT EMEA Stage 2 Challengers Finals.
The CIS team is on the verge of becoming the region's first powerhouse team after dominating the VCT CIS Stage 3 Challengers 1 Main Event.
Gambit Esports' ranking skyrocketed after they won the stacked VCT EMEA Stage 3 Challengers Playoffs, after taking victories over Team Liquid, G2 Esports, Acend, and SuperMassive Blaze.
---
3. SuperMassive Blaze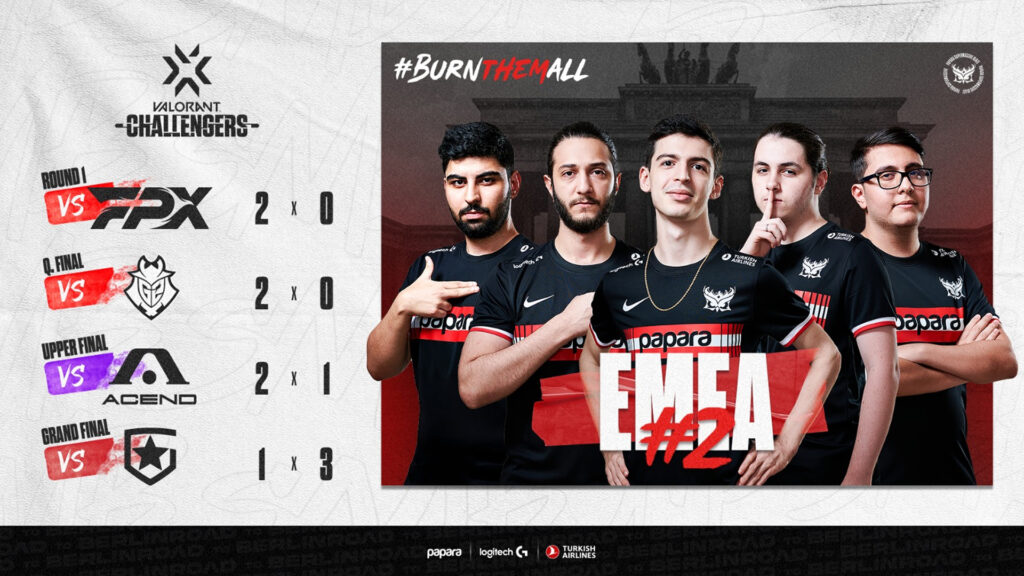 The all-Turkish squad was the biggest surprise of the VCT EMEA Stage 3 Challengers Playoffs tournament, as they dominated the upper bracket of the tournament and qualified for VCT Stage 3 Masters Berlin by defeating FunPlus Phoenix, G2 Esports, and Acend.
SupperMassive Blaze features a squad of veteran Valorant pros who've bounced around different teams. Their roster started producing impressive results, once it signed Batuhan "russ" Malgaç from BBL Esports and First Strike Europe champion Melih "pAura" Karaduran from Team Heretics.
---
4. Acend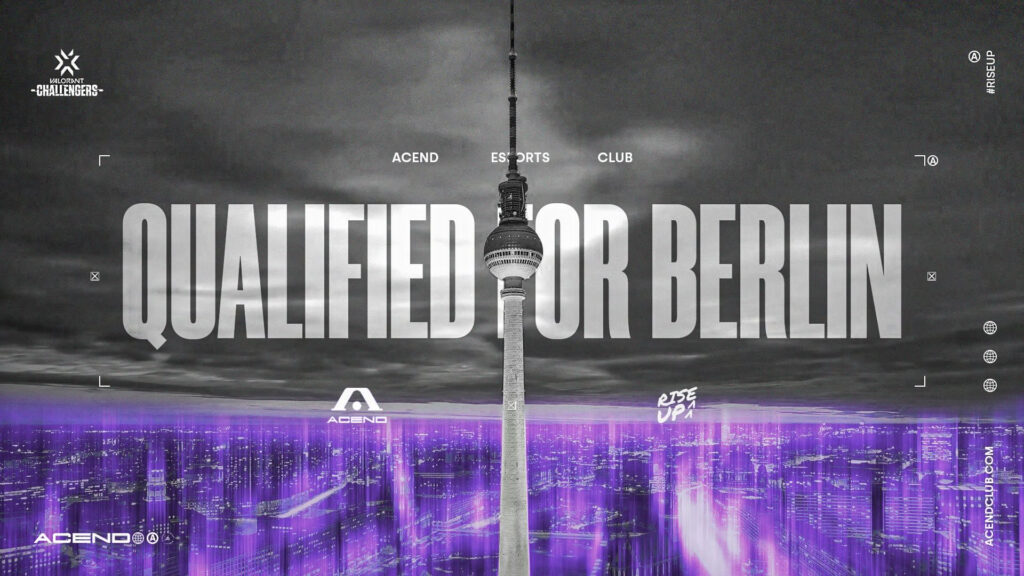 Considered the best Valorant team in Europe, Acend burst into the Valorant scene when they won the VCT EU Stage 1 Masters. The team's popularity increased thanks to Mehmet Yağız "cNed" İpek's talents as a Jett main and his incredible Operator skills.
Sentinels' Tyson "TenZ" Ngo even considers cNed as the best Valorant player in Europe. 100 Thieves Peter "Asuna" Mazuryk also listed Acend as one of the teams he's excited to face at VCT Stage 3 Masters Berlin.
---
---
5. 100 Thieves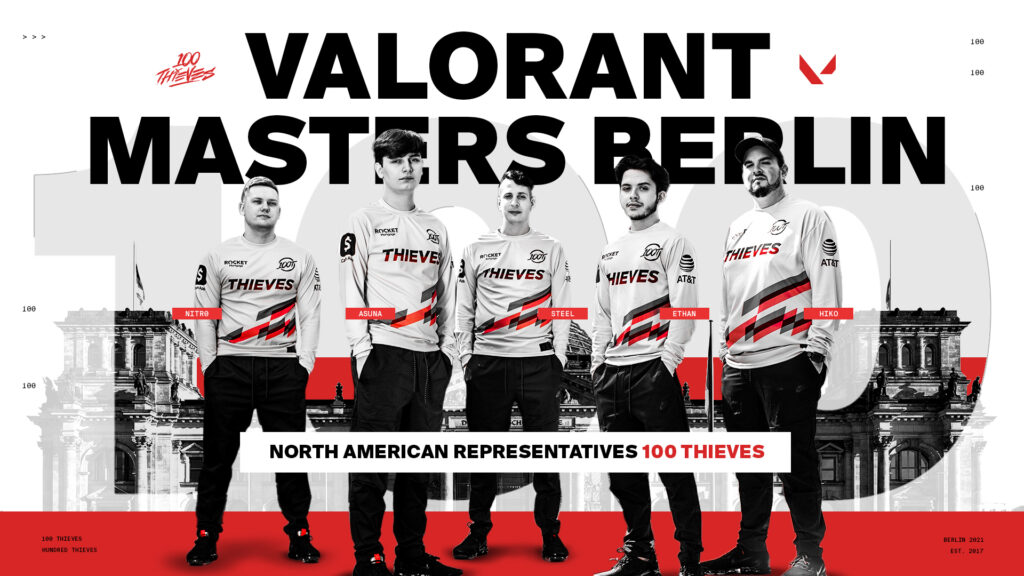 Ever since winning the First Strike North America tournament last year, 100 Thieves has been chasing Sentinels, the best Valorant squad in North America.
They have the most tournament experience out of all the teams competing in VCT Stage 3 Masters Berlin, with Spencer "Hiko" Martin, Nicholas "nitr0" Cannella, and Joshua "steel" Nissan, who are all veterans from CS:GO.
100 Thieves' star duelist Asuna will also be making his international Valorant tournament debut. Asuna is a player who has the talent to become the best Valorant player in the world someday, and he could make this a reality in Berlin.
---
6. Vision Strikers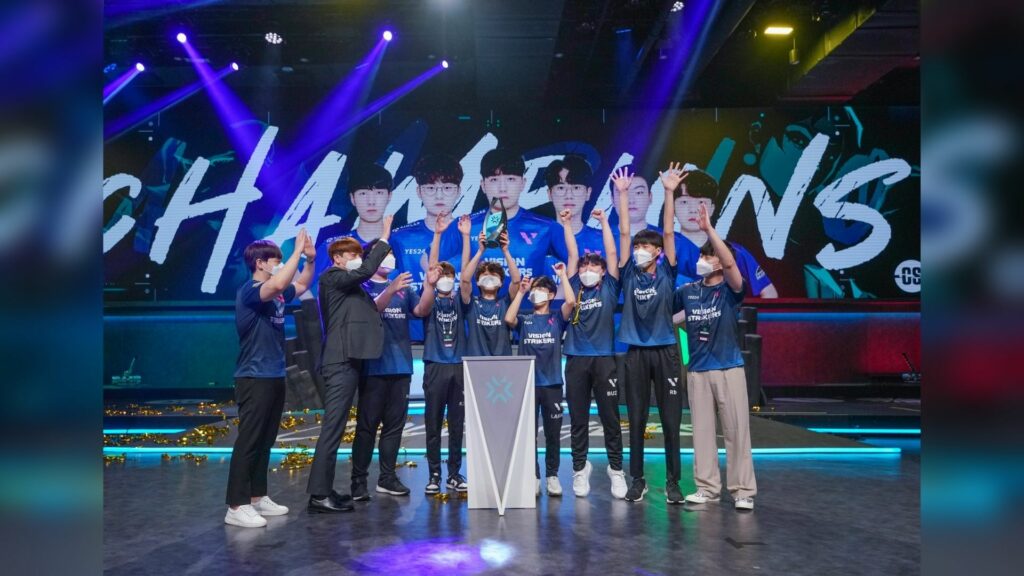 Vision Strikers reclaimed their spot as the best team in their region after qualifying for Berlin and winning the VCT Korea Stage 3 Challengers Playoffs.
After missing out on the first Valorant international tournament, Vision Strikers decided to bolster its roster by signing NUTURN Gaming's Kim "Lakia" Jong-min following his incredible performance in VCT Stage 2 Masters Reykjavik.
The Korean squad has one of the most unique rosters going to Berlin. Their roster consists of seven players, and even though Kim "Zest" Gi-seok has been placed under prolonged medical leave, they still have Kang "BeYN" Kang Ha-bin waiting in the wings as a trainee.
The team has made no announcements about a final fixed roster, which means that they're likely to rely on strength in numbers heading into Berlin.
---
7. Team Envy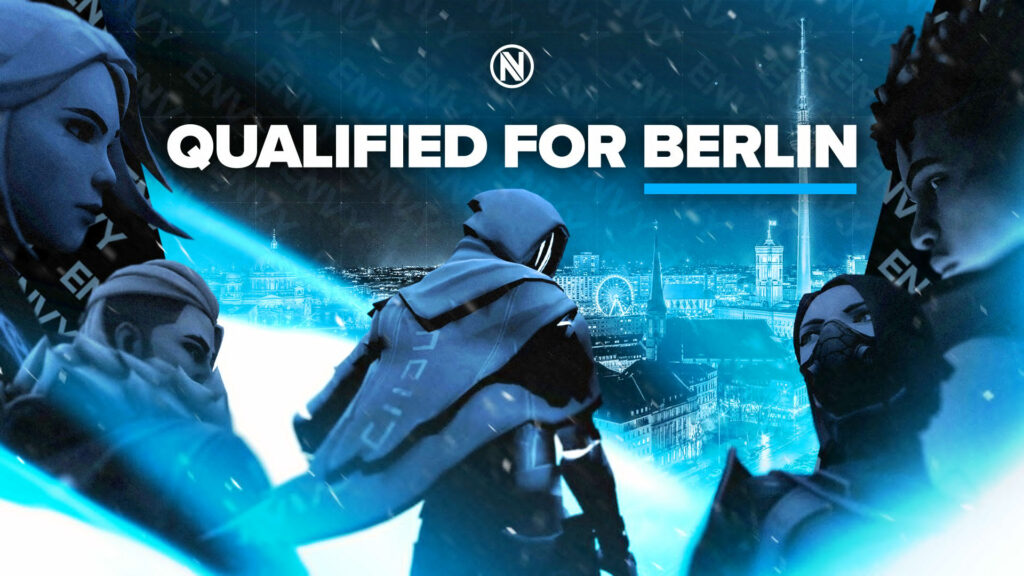 As one of the top-ranked Valorant squads in North America, Team Envy cannot be counted out. The team's most notable achievement was when they swept Sentinels 3-0 during VCT NA Stage 1 Challengers 2 Main Event.
Prior to the start of VCT NA Stage 3 Challengers Playoffs, Team Envy acquired Jaccob "yay" Whiteaker from Andbox, a talented player who has potential to make devastating plays, similar to the likes of TenZ and Asuna.
Team Envy will be making its international Valorant tournament debut in Berlin.
---
8. G2 Esports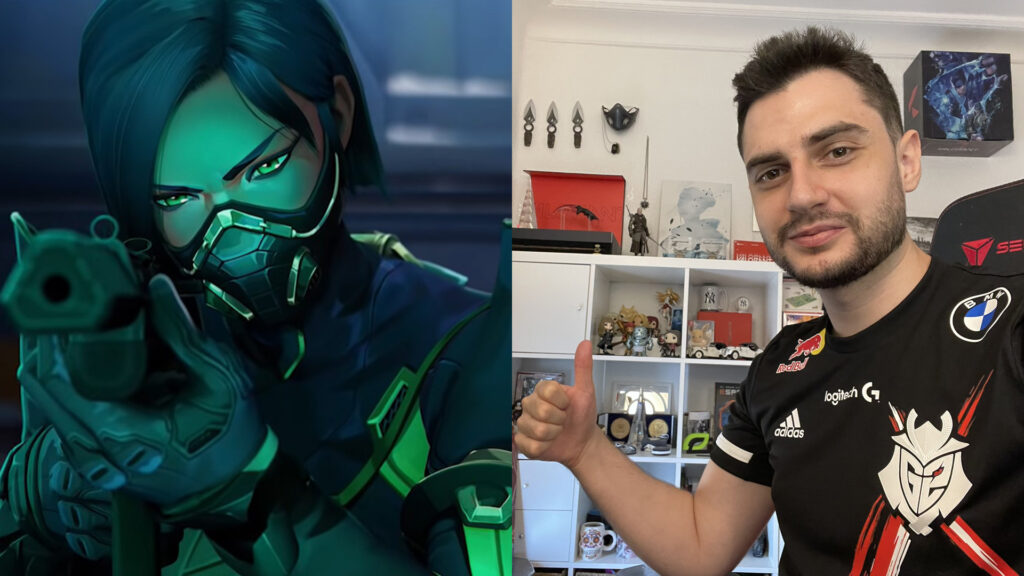 G2 Esports is another former king who's managed to climb back up the ranks and is ready for a redemption arc.
The team's new roster, featuring former members from Team Heretics and Acend, has become one of the most formidable squads in the EMEA region.
G2 made an impressive lower bracket run during the VCT EU Stage 3 Challengers 1 where they eliminated Fnatic, FunPlus Phoenix, and Guild Esports from the competition.
The organization and its players have been through tough challenges since the start of the VCT 2021 season, but they persevered, and are now bound for Berlin.
---
9. Keyd Stars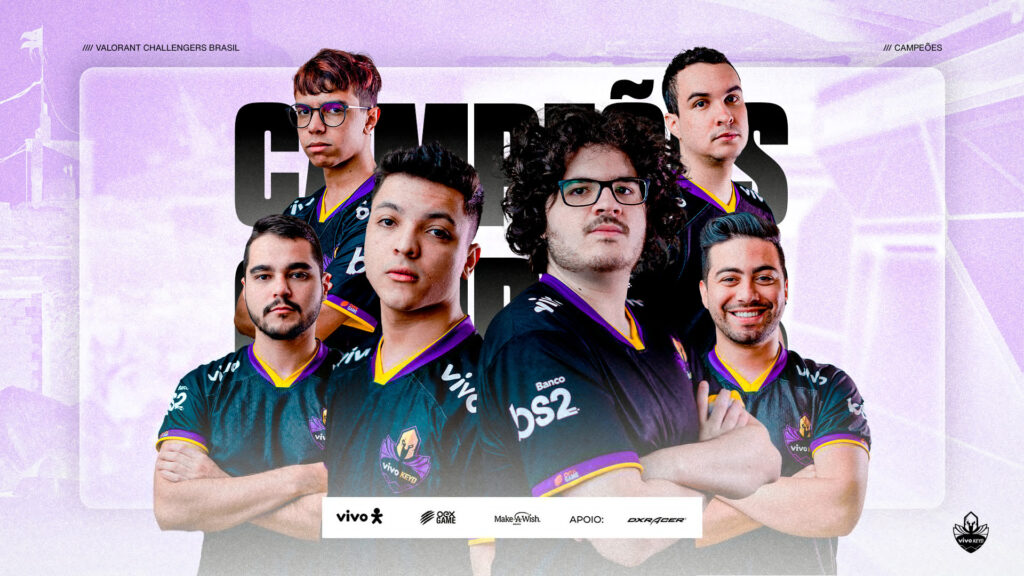 Keyd Stars, also known as Vivo Keyd, battled their way through the lower bracket of the VCT Brazil Stage 3 Challengers Playoffs to qualify into Berlin.
They also eliminated VCT Stage 2 Masters contenders Sharks Esports and Team Vikings in the process before sweeping Havan Liberty 3-0 in the grand final.
---
10. Zeta Division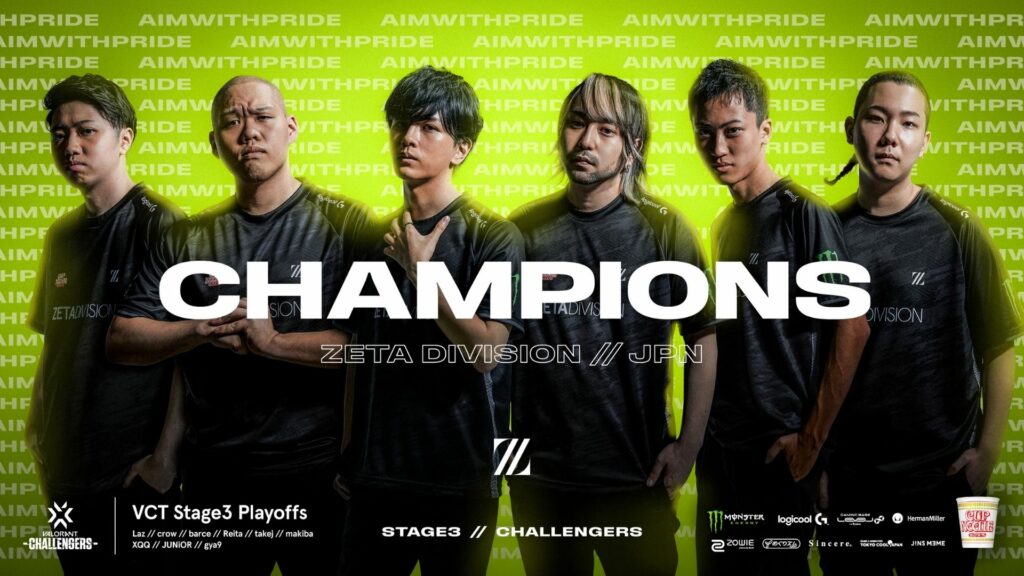 Zeta Divison, formerly known as Absolute Jupiter, was the winningest Valorant team from their region, up until the VCT Japan Stage 2 Challengers Playoffs where they were knocked off their throne by Crazy Raccoon.
The rebranded Zeta Division got their revenge on Crazy Raccoon during the VCT Japan Stage 3 Challengers Playoffs, and are going into VCT Stage 3 Masters Berlin as the top seed from their region.
VCT Stage 3 Masters Berlin begins on September 10, 2021.
READ MORE: Sentinels zombs says this 100 Thieves agent comp isn't good on any map