During LOCK//IN São Paulo in February, we finally got to see latest map Lotus in competitive play on the international stage.
In the most recent content update, Riot Games added a new agent, Gekko, to the lineup in March.
This new addition to Riot Games' roster of creature-controlling agents presents a tantalizing opportunity for teams to adopt a strategy akin to Dota 2's renowned "zoo strat", something that Paper Rex's in-game leader Benedict "Benkai" Tan alluded to during the VCT Pacific Face-Off media day.
---
---
Paper Rex' Benkai wants to use Dota 2's zoo strat in Valorant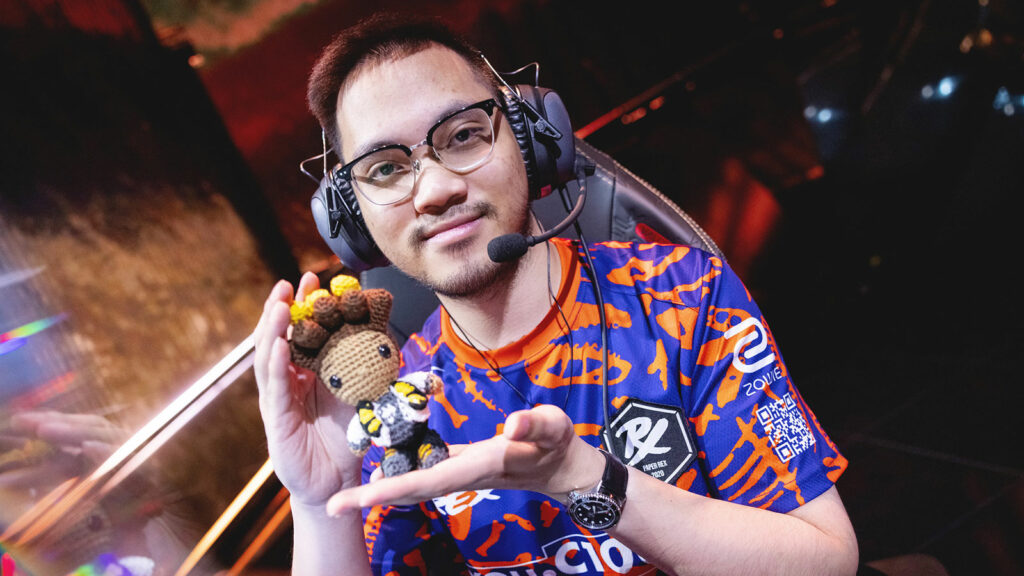 Benkai said that since Gekko has been added to the agent pool for VCT Pacific, his team can now run their zoo strategy.
"Our zoo agent comp will be Gekko, Skye, Sova, Fade, and Killjoy," said Benkai. "So it is just a bunch of little minions running around."
Gekko and Skye's agent abilities are all creature based, Sova has his Owl Drone, and Fade possesses cat-like Prowlers. Despite not having any animal-type abilities, Killjoy does have a Turret, Alarm Bot, and Lockdown ultimate – three additional abilities the enemy team will still need to shoot down.
The approach to overwhelm your opponents by stacking summoned units is reminiscent of the popular zoo meta in Dota, where teams opt for heroes that can summon and dominate creeps on the map to gain an advantage. By synergizing these creeps with strong passive auras, teams gain a sudden spike in power which they use to their advantage.
---
---
However, Benkai's proposed agent comp is quite unconventional because it consists of four initiators and one sentinel agent. The fact that the lineup needs a controller makes it less likely that PRX will pick these agents for their VCT Pacific league matches.
On the other hand, they are the squad that pioneered unorthodox agent comps. Yoru was among the least-picked duelists during the VCT 2022 season, but PRX was able to utilize the Japanese duelist on the international stage.
The APAC squad added Yoru to their agent comp on Bind, which made them unstoppable against G2 Esports at Masters Reykjavik and Fnatic at Masters Copenhagen.
---
---
If PRX adopts the zoo meta, they stand a high chance of overwhelming their opponents through the coordinated use of their initiator abilities. However, it will be easier said than done without a smoker.
Paper Rex's first VCT Pacific league match will be against Japanese squad DetonatioN FocusMe on March 26, 5 p.m. GMT+8 | 2:00 a.m. PT | 9:00 a.m GMT.
Fans can watch the match live on the VCT Pacific Twitch, YouTube, and Facebook channels.
READ MORE: Exclusive: Learn how to lurk like a Valorant pro from nAts himself