The freethinkers over at Finalmouse have announced the final drop in their series of gaming mice inspired by the Greek gods.
The Finalmouse Starlight-12 Poseidon will drop on April 15, 9 a.m. GMT +8 | April 14, 6 p.m. PST and only 10,000 units will be available. The Poseidon follows after the Zeus, Ares, and Hades, and will presumably come in a blue colorway that invokes the god of the sea.
Finalmouse has gained a cult-like following over the years. Their mice sell out within minutes of release, only to reappear on sites like eBay and StockX at grossly inflated prices. To put things in perspective, the Starlight-12 Zeus currently has an asking bid of US$888 on StockX.
---
---
Where to buy the Finalmouse Starlight-12 Poseidon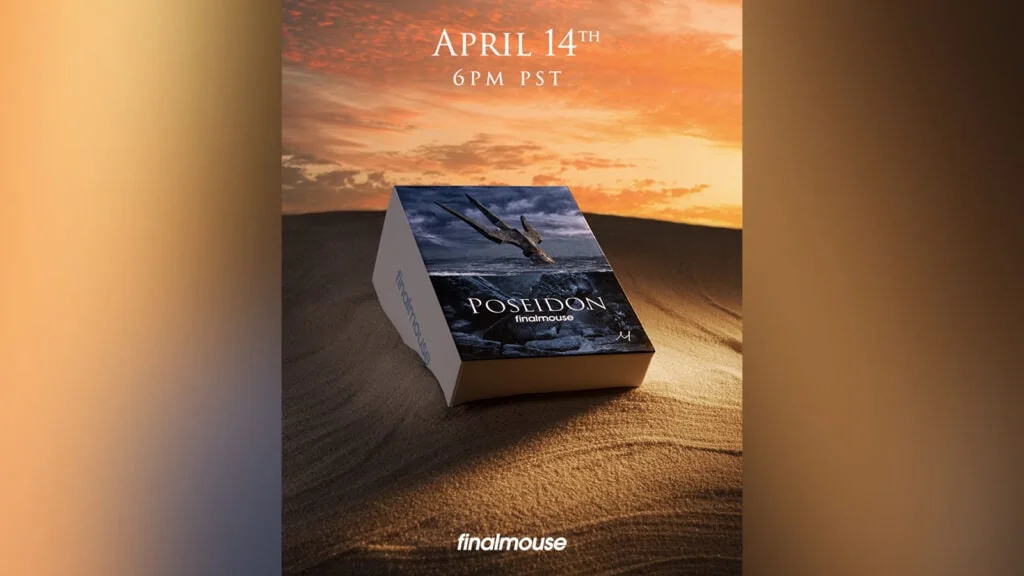 The Starlight-12 Poseidon will be available for purchase on Finalmouse's website when the drop goes live on April 14. Be sure to set an alarm for it if you want to get one at retail price – if you think 10,000 units is a large drop, you're sorely mistaken.
To help guard against bots snapping up all the mice, there will be a limit of two mice per size for every order.
Like its earlier siblings, the Poseidon is expected to cost US$189. Weighing in at just 42g for the Small size and 47g for the Medium, it features a unique ultra-lightweight magnesium chassis, making it the lightest wireless gaming mouse on the market.
Compared to the previous Starlight-12 mice, the Poseidon will come with additional upgrades to its internals and construction. Finalmouse is also rolling out new firmware for lower click latency, in addition to improved wireless technology for more reliable performance.
Finally, overall build quality has been improved. For instance, better tolerances on the shell and more rigorous quality control should reduce complaints about creaking in the sides.
Valorant superstar Tyson "TenZ" Ngo previously used the Starlight-12 to demonstrate how he holds his mouse on stream. The company also teased a collaboration with TenZ coming in summer 2022.
READ MORE: Improve your tracking with yay's Valorant warm-up routine in Aim Lab