"Riot Games is a music production company that just so happens to make video games."
At least, that's always the feeling fans get whenever they release a new music video or cinematic short.
'Burn It All Down' is this year's Worlds 2021 official theme song and like all Worlds songs, it takes us on a ride through the incredibly rich world of League of Legends esports.
Showcasing pro players in their respective regions participating in Worlds 2021, from South Korea, to China, to Brazil, the animated story unites them on one battlefield and pits them against each other in intense battles wielding power-infused from their signature League of Legends champions.
Littered with symbolism and meaning from start to finish, here are five more obscure references that you might have missed in the Worlds 2021 theme song.
---
5. 'Burn It All Down' takes us on ride around the world to visit the LCK, LCS, and LCS arenas
Pro League of Legends players compete for whole two splits every year in an attempt to qualify for one of the biggest tournaments in esports, Worlds 2021. Fans who journey with these teams throughout the regular season would appreciate how the song 'Burn It All Down' reimagines Riot Games' official home arenas in each region.
The first to be introduced is the LCK arena, which is fashioned in a circular shape after LoL Park in Seoul which gives fans a 360-degree experience.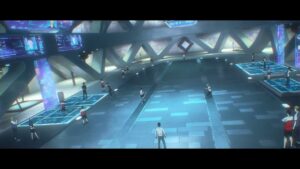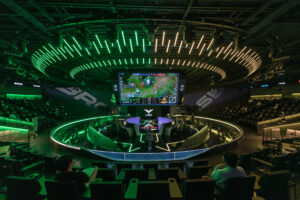 The LCS logo sits at the back of the animated shot, depicting a modern look with clean lines. Cloud9 and TSM players are also seen in their respective jerseys.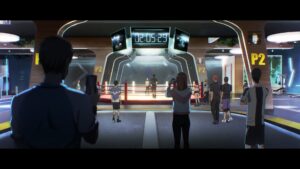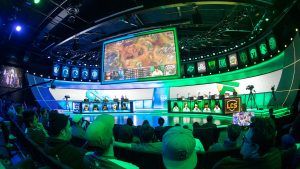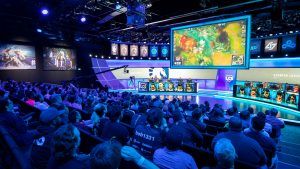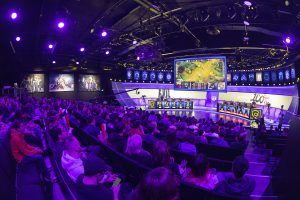 The LEC Arena is an embodiment of Berlin, Germany. Located underground, its edgy, full of graffiti, and plushies, which the league had put in place of players on stage when COVID-19 restrictions were tighter in Summer.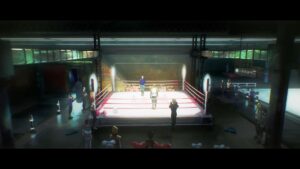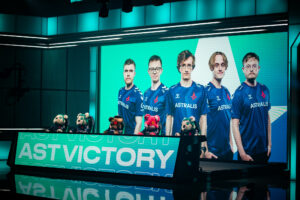 ---
---
4. Legendary LCK Caster Jun makes an 'appearance' alongside Arcane teaser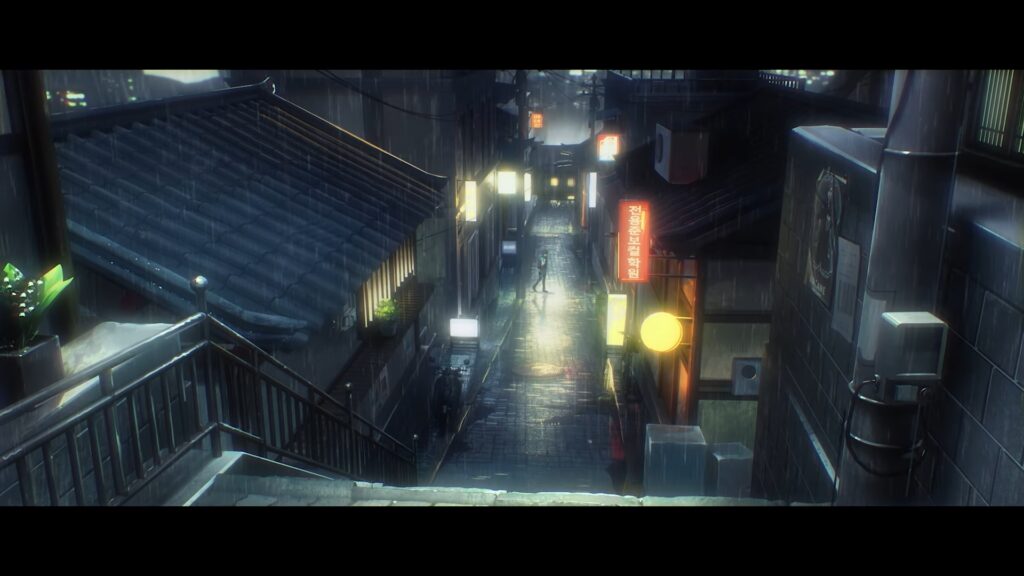 The star of 'Burn It All Down' is none other than 2020 World Champion Heo "ShowMaker" Su, mid laner of DWG KIA.
As he navigates the streets of Seoul in South Korea in an area with traditional architecture, a red and white sign is seen, which reads "Caster Jun's vocal academy" (전용준 보컬학원).
Caster Jun is a legendary talent from the LCK who uses his loud, booming voice to create hype. His signature long drawn words and lively gestures have made him a global icon in League of Legends esports, especially when it comes to introducing teams during the opening ceremony.
In the foreground of this scene, we also see Vi on a Netflix Arcane poster, teasing the upcoming anime to be released on November 6 after the Worlds 2021 grand final.
---
3. A tribute to Edward Gaming's storied jungler, Clearlove
From the old guard, one of the most well-loved pro players from China's LPL is none other than jungler Ming "Clearlove" Kai, who kick-started his career with Team WE nine years ago in 2012.
In 2014 he joined Edward Gaming, and led them to qualify for Worlds every single year until 2018. He eventually retired in 2020 to become Edward Gaming's coach, only to come out of it this year.
A substitute player for the team in the 2021 season, the 28-year-old only played one game in the LPL against Team WE in the Summer Split, which ended in a loss.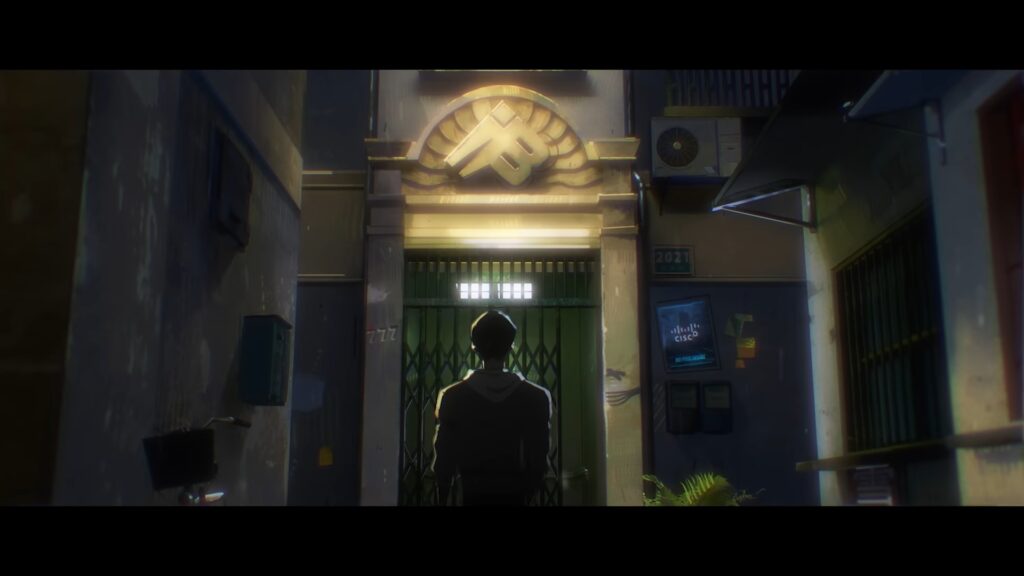 Despite being out of the spotlight, his legacy continues to live on. As an animated Yu "JackeyLove" Wen-Bo, Top Esports bot laner, approaches the entrance of an apartment building presumably in the streets of Shanghai, "777" is seen etched into the wall, a unique reference to Clearlove.
Clearlove peaked in 2017, was the number one player in Season 7, and at that time, his IGN was "Clearlove7". Hence, 777.
Despite flourishing as LPL's first seed at Worlds 2017 held in China, it turned out to be a heartbreaking one. He and the Edward Gaming squad failed progress to the knockout stage after being drawn into the same group as SK Telecom T1, and finishing last.
---
2. Hidden LCK players, and showcasing ShowMaker's champion pool
The amazing thing about Riot's music videos is that every shot is carefully crafted with an incredible amount of detail.
In this frame, ShowMaker isn't just looking at a screen with data. If you zoom in, you'll realize he's pulling up the files of fellow LCK players, including Nongshim RedForce's jungler Han "Peanut" Wang-ho, Liiv SANDBOX's top laner Park "Summit" Woo-tae, and Gen.G jungler Kim "Clid" Tae-min.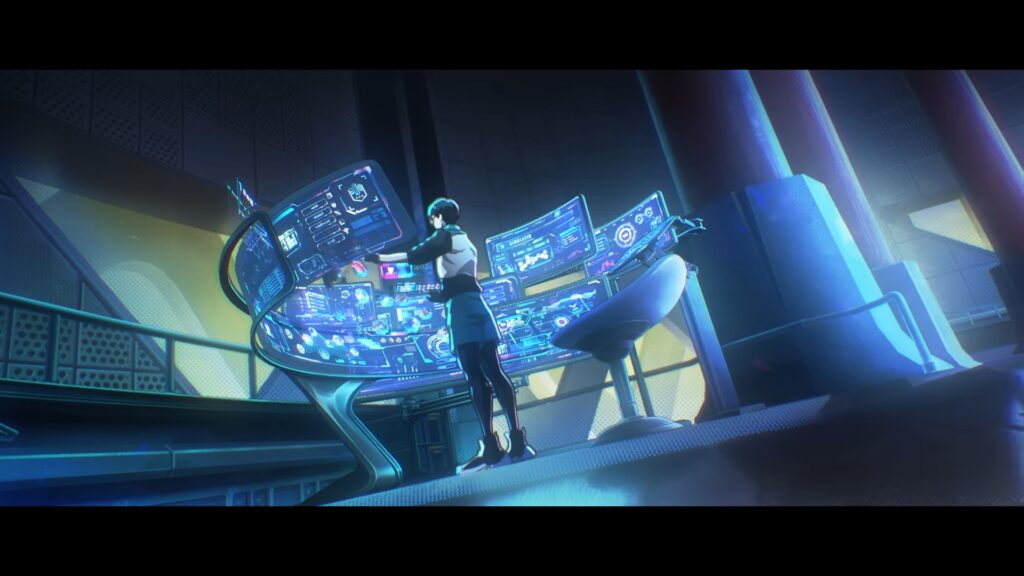 In another 'Burn It All Down' frame, ShowMaker pulls up information about League of Legends champions, but not just any League of Legends champion, for he's actually assessing his own champion pool.
Riot Games even made a reference to Katarina in a close-up shot, since ShowMarker first made a name for himself as a one-trick Kat in the solo queue ladder. Other signature champions featured in 'Burn It All Down' include Syndra, Akali and of course Twisted Fate, which earned him a championship Worlds 2020 skin.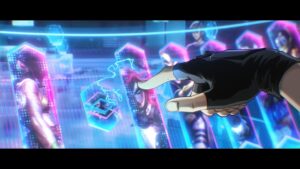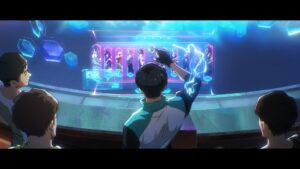 ---
1. AD carries fighting at… melee range?
At the climax of 'Burn It All Down', the pro players morph into their champions, wielding their power, fighting furiously within the cityscape.
In one sequence, JackeyLove as Kai'Sa goes up against G2 Esports' bot laner Martin "Rekkles" Larsson's Jhin. Curiously, they're fighting in melee range, which fans were quick to comment on.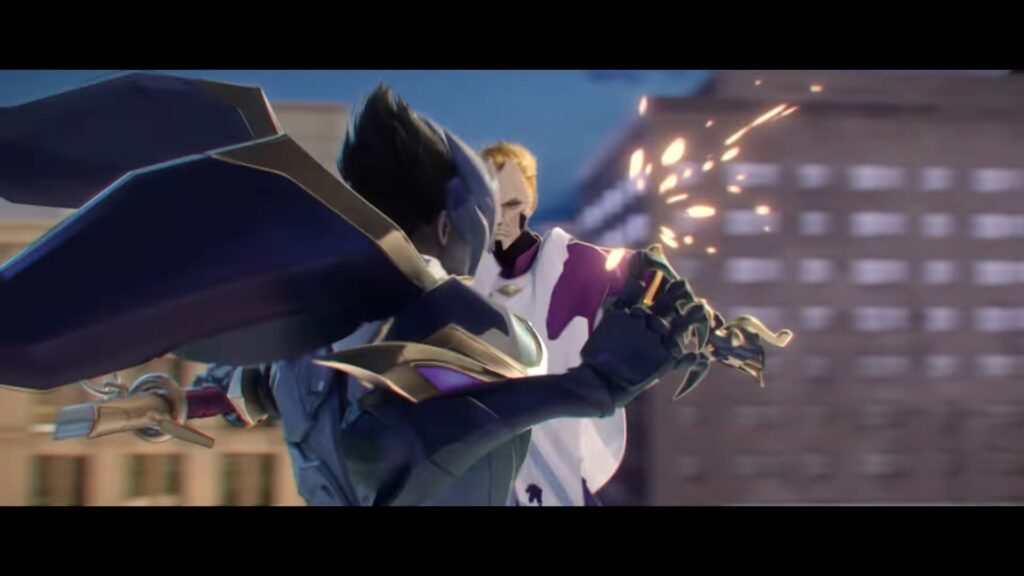 While it's the most uncharacteristic Worlds battle, it is perhaps a tribute to League of Legends players in Iron to Silver ranks?
For a full list of every reference in the video, check out Shakarez's Twitter thread.
READ MORE: 5 things you missed in the Worlds 2020 theme song 'Take Over'