Team Secret was finally able to showcase their Filipino Valorant playstyle during their group stage's elimination match by defeating Japanese squad Crazy Raccoon, 2-0, at Valorant Champions 2021.
On Day 5 of the tournament, the Filipino squad surprised analysts by selecting Omen on Split, an unconventional choice. Among controller agents, Astra was considered the best smoker with a 100% pick rate on the map.
Team Secret eliminate Crazy Raccoon from Valorant Champions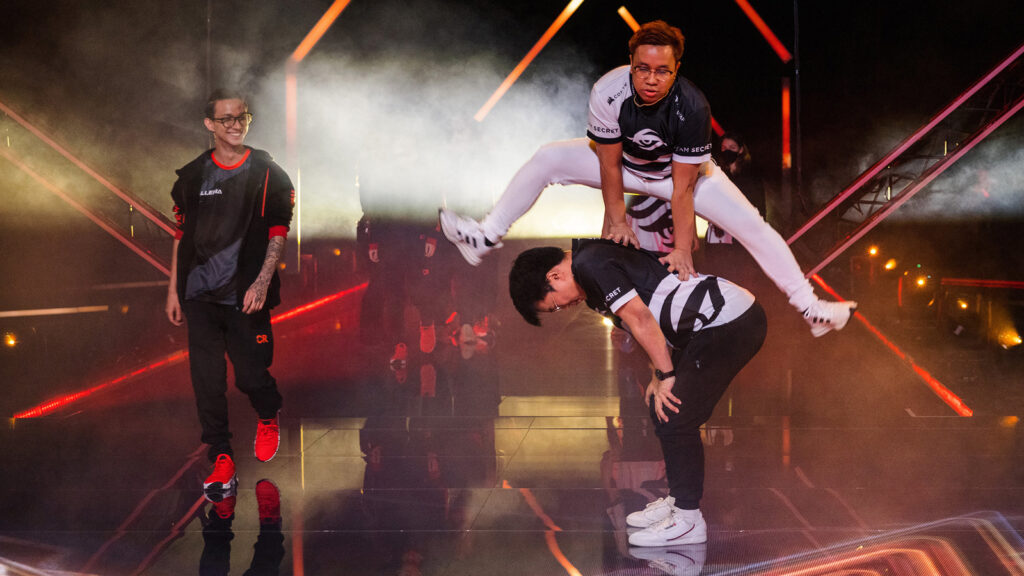 After losing their opening match to Gambit Esports in Group C, Team Secret decided to change their agent comp on Split by swapping out Killjoy and Astra for Cypher and Omen against Crazy Raccoon.
This was the same agent lineup the Filipino team used when they were competing in the VCT's Southeast Asian region. The change worked wonders as Secret's controller main, Jim "BORKUM" Timbreza, dominated the first nine rounds on defense with a 12/3/3 KDA.
BORKUM set up great Paranoia flashes for his teammates to counter Crazy Raccoon's aggressive pushes. He also made excellent use of Omen's Shrouded Step to get behind the enemy team, which gave him the upper hand in clutching out key rounds.
Team Secret therefore took a convincing 13-5 victory on Split. The Filipino squad did even better in the following map on Haven, eliminating Crazy Raccon from Valorant Champions with a 13-2 win.
Secret's legendary esports pro, Jessie "JessieVash" Cristy Cuyco, made some ridiculous shots on Sova and was awarded the map MVP with a 15/9/6 KDA, 313 ACS, and an impressive 34% headshot rating.
---
---
JessieVash believes Omen and Cypher are better than Astra and Killjoy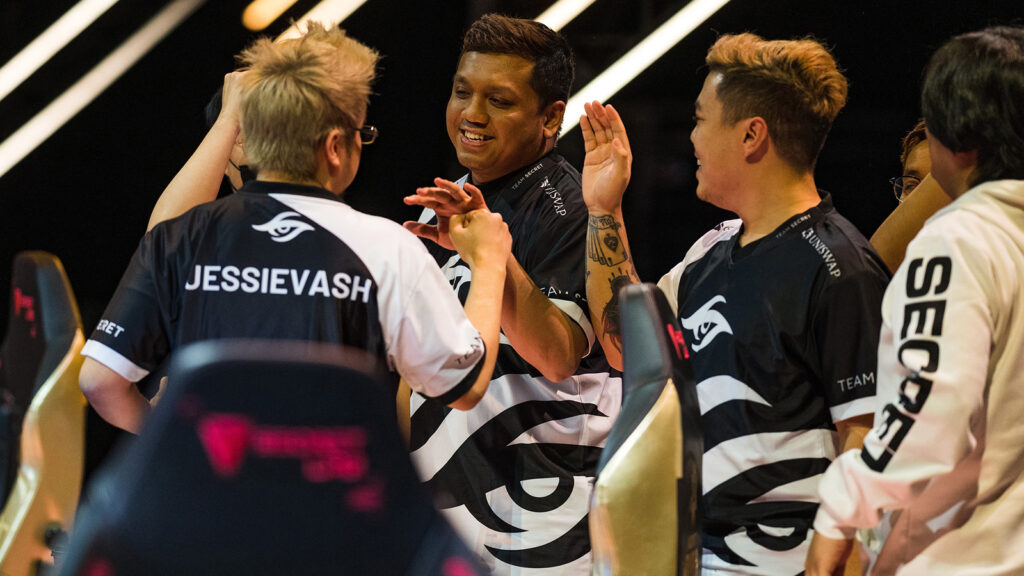 After their win, JessieVash explained during the post-match press conference that the team decided to go with Omen on Split because they're more comfortable with their previous agent comp.
"Before, we used Killjoy and Astra on Split," shared JessieVash. "We changed Killjoy to Cypher because she didn't work well with Astra."
Team Secret realized that forcing two agents to work in tandem became counterproductive, so they decided to play agents they've used before and were successful with in the past.
By having BORKUM make plays for himself, Team Secret was able to get back to their winning ways and earn their first-ever international Valorant match win at Valorant Champions.
Team Secret is now set to face Brazilian squad Team Vikings in Group C's decider match, with the winner advancing to the tournament's playoffs. The two squads will face one another on December 7 at 9:00 a.m. PT | 5:00 p.m. GMT, or December 8 at 1:00 a.m. GMT+8.
Catch all the Valorant Champions 2021 matches live on Riot Games' official Twitch channel and YouTube page.
READ MORE: Vivo Keyd's Breeze exploit: Valorant Champions Group A matches delayed