T1's duelist, Ha "Sayaplayer" Jung-woo, has etched his name in both the Overwatch and Valorant communities with his impeccable aim. Currently waving the T1 banner in the VCT Pacific League, he is establishing himself as one of the best duelists in the league.
Sayaplayer's journey began in Overwatch with Florida Mayhem in the Overwatch League before transitioning to Valorant with T1, and later, The Guard. With The Guard, he achieved his first victory in the challengers, securing automatic qualification for the VCT 2022: Stage 1 Masters in Reykjavík.
Beyond the game, Sayaplayer's passions extend to the world of anime and manga. This love has not only influenced his personal interests, but also his gaming alias, which is derived from a beloved anime character.
In an exclusive interview with ONE Esports, he delved into the meaning behind his in-game name, shared his top three anime picks, and the manga title he's engrossed in.
---
---
Sayaplayer's IGN traces back to a character from a quaint anime series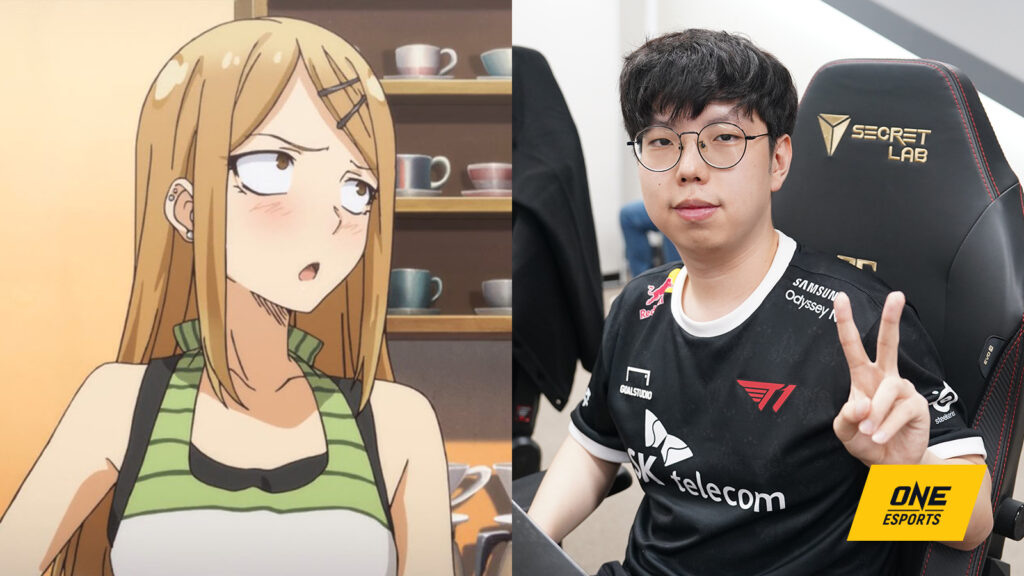 In a 2019 interview with Overwatch League, he revealed that his name was inspired by a female character from an anime he was "really into at the time", calling himself as a "huge nerd".
He elaborated in this interview with ONE Esports, identifying the anime as Dagashi Kashi.
Described by Sayaplayer as a "very chill and a casual watch", Dagashi Kashi is set in a rural candy store, Shikada Dagashi, where dagashi refers to inexpensive sweets and snacks.
Despite being the heir to the store, protagonist Kokonotsu dreams of becoming a manga artist. When the eccentric Hotaru Shidare from a renowned sweets company arrives to recruit Kokonotsu's father, the plot takes a humorous and insightful dive into the world of dagashi.
Intriguingly, Sayaplayer's favorite character is not Kokonotsu but Saya Endo, Kokonotsu's classmate and childhood friend. He expressed a particular fondness for Saya, stating that "she's just totally my type."
Top anime picks and manga recommendations
A fervent enthusiast of anime and manga, Sayaplayer has immersed himself in numerous series. When probed about his top anime preferences, he holds Steins;Gate and Clannad in the highest esteem.
Steins;Gate is an anime set in Akihabara, Tokyo, and follows the eccentric "mad scientist" Rintaro Okabe who, along with his friends, stumbles upon the ability to send text messages to the past, leading to a thrilling and dangerous journey.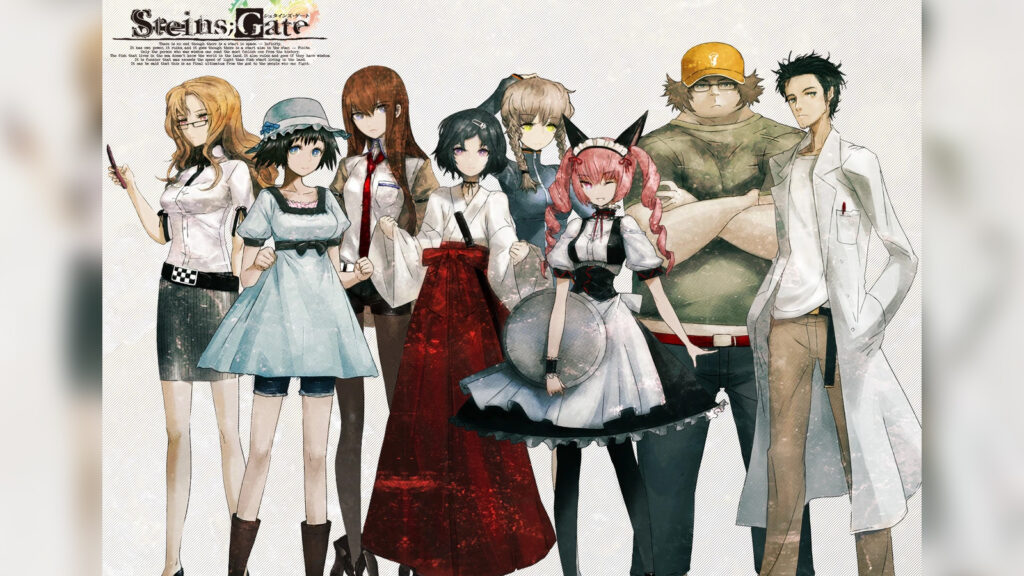 Clannad is a heartwarming tale of high school delinquent Tomoya Okazaki who, after a chance encounter with a girl repeating a year due to illness, finds his life perspective changed. Clannad is also a visual novel video game, available on Steam with an "Overwhelmingly Positive" rating.
Recently, Sayaplayer has been revisiting Toaru Kagaku no Railgun, an anime from his youth. This spin-off from A Certain Magical Index follows Mikoto Misaka, a middle-schooler with Esper powers—a type of psychokinesis and extrasensory perception power—in Academy City. The storyline revolves around a mysterious device known as the "Level Upper," believed to enhance Esper powers, adding complexity to the city's image, propelling Misaka into a series of thrilling adventures.
Beyond anime, Sayaplayer is an avid reader of manga. Currently, he is reading Hell's Paradise: Jigokuraku. This manga weaves a captivating narrative about Gabimaru the Hollow, a formidable ninja doomed to death for his transgressions.
Despite repeated execution attempts, Gabimaru's life persists, thanks to his superhuman resilience, and undying love for his wife. The narrative takes a twist when Gabimaru is promised freedom in exchange for securing the elixir of life from a legendary realm, setting the stage for a series of exhilarating, supernatural escapades.
READ MORE: Paper Rex seizes inaugural VCT Pacific League championship with a reverse sweep