T1 Lee "Carpe" Jae-hyeok, a former Overwatch League (OWL) player renowned for his extraordinary aim, joined T1's Valorant roster as an initiator this season, using agents like Skye and Breach.
Despite his impressive OWL background, he currently ranks below average when compared to league's initiators with a 0.88 rating according to vlr.gg at the time of writing.
At a recent press post-match conference at VCT Pacific after their game against Gen.G, T1's head coach, Yoon "Autumn" Eu-teum admitted that "Carpe doesn't have much experience playing some maps" that were reintroduced this season, such as Bind, which will put them at a disadvantage compared to other teams.
In light of these challenges, Carpe shared in an exclusive interview with ONE Esports about his thoughts on his transition from Overwatch to Valorant, the similarities between the two games, and what he needs to improve to become a rising star once again.
---
---
Carpe was once a staple star duelist in the Overwatch League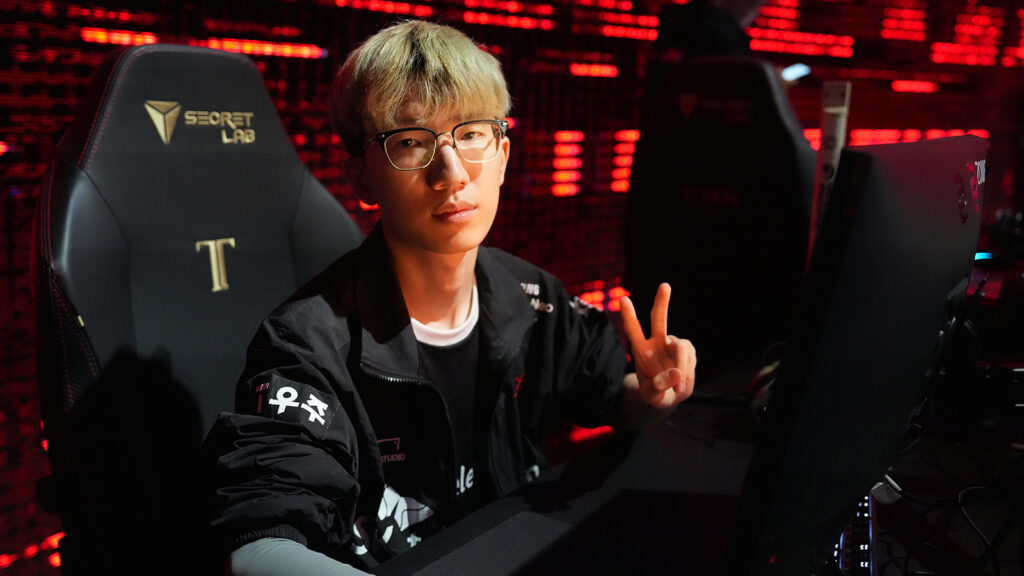 During his time in the Overwatch League, Carpe played for the Philadelphia Fusion, also owned by one of T1's parent company, Comcast Spectator, for five years. He built a reputation as a formidable hit-scan player, which is comparable to a duelist in Valorant.
Specializing in heroes like Widowmaker and Cassidy, he consistently delivered clutch plays and played a pivotal role on his team, thanks to his impeccable aim.
During his time with the Philadelphia Fusion, he helped lead the team to qualify for the playoffs every season, including the 2018 Grand Finals, where they finished in second place. His outstanding performances earned him All-Star appearances in two out of three seasons, and recognition as one of the league's top "duelist" players.
Overwatch, however, is a fundamentally different game from Valorant. It features various modes, and many heroes don't require precise aiming. Some of them don't even use guns. Fielding tanks and healers, the game focuses heavily on brawler-type fights, where teams engage in close-quarters combat, similar to League of Legends, while still incorporating occasional long-range picks.
The game's emphasis lies in properly utilizing ultimates, akin to those in Valorant, which many CS:GO players "typically lack the in-depth understanding of using skills and ultimates that Overwatch players possess," according to Carpe.
He believes that his Overwatch background enabled him to adapt away from his DPS role to that of initiator and smoker without any problems. "Compared to other Overwatch 'duelist' players, I think I know how to use skills more intelligently, which also led me to become the acting IGL of the team," he shared with ONE Esports.
---
Why he's convinced CS:GO and Overwatch helped him prepare for Valorant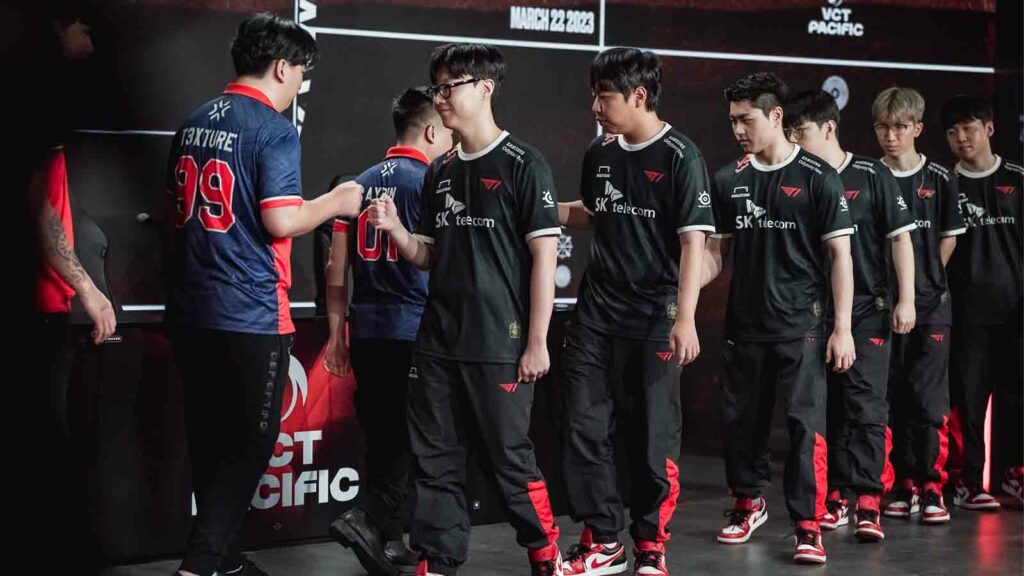 Carpe's smooth transition to Valorant can also be attributed to his experience with Counter-Strike: Global Offensive. An avid fan of CS:GO, which he played "a lot during his youth," he boasts a unique background for a Korean player, given the small pool of CS players in South Korea. According to a 2021 Leetify study, only 0.19% of the Korean population played CS:GO that year.
Valorant shares fundamental similarities with CS:GO, focusing on set plays, execution, holding angles, and precision shooting. These foundational aspects, combined with Carpe's understanding of skill and ultimate usage from Overwatch, have given him the foundation to become a highly skilled Valorant player.
However, he acknowledges that he has much to learn. "I believe that my current performance is due to a lack of experience," he said, believing that he'll need to become more familiar with Valorant's maps to elevate his gameplay and contribute more effectively to his team.
The GOAT has set for himself ambitious goals in Valorant: he aims not only to be known as a skilled shooter but also to be recognized as an intelligent player with a deep understanding of the game. Given his track record in Overwatch, and as he continues to progress and familiarize himself with Valorant, T1 could be nurturing another monster player to watch in near future.
Currently, the team is vying for second place alongside Gen.G, Paper Rex, and Zeta Division with a score of 4-2. They have a final match against Team Secret before Super Week, where they will face some of the toughest challenges, including DRX and Zeta Division.
Follow ONE Esports on Facebook and Twitter for more LoL news, guides, and highlights.
READ MORE: Exclusive: From MMA to PUBG to Valorant — meet the only half Korean half Russian player in VCT