In Riot Games' pre-tournament press conference for Valorant Champions 2021, Sentinels' captain Shahzeb "ShahZaM" Khan named the teams that have impressed him and those he believes are the favorites going into the competition.
The VCT Stage 2 Masters Reykjavik champion also shared how Sentinels' new coach, Shane "Rawkus" Flaherty, helped the team prepare and improve for Valorant Champions 2021.
ShahZaM lists the teams that impressed him before Valorant Champions 2021
ShahZaM explained that Sentinels had a hard time finding good practice partners while they were still in North America because most of the teams that did not qualify for Champions were undergoing major roster changes.
"As soon as we got to Berlin, we started playing a lot of scrims," said ShahZaM. "Just like in [VCT Stage 3 Masters Berlin], Vision Strikers were really good in practice. When you play against them, you know everything they do is very calculated."
The North American star went on to praise Brazilian squad Team Vikings, calling them a strong team. ShahZaM also named Southeast Asian team X10 Crit as a squad that has impressed him during their scrims.
North American CS:GO star Tarik "tarik" Celik hopped into the press conference and asked ShahZaM who were the favorites in the tournament.
"I'd say us (Sentinels), and Gambit Esports is a given," he shared. "Team Envy too, they're the guys who beat us last time."
---
---
How Rawkus helped Sentinels improve for Valorant Champions 2021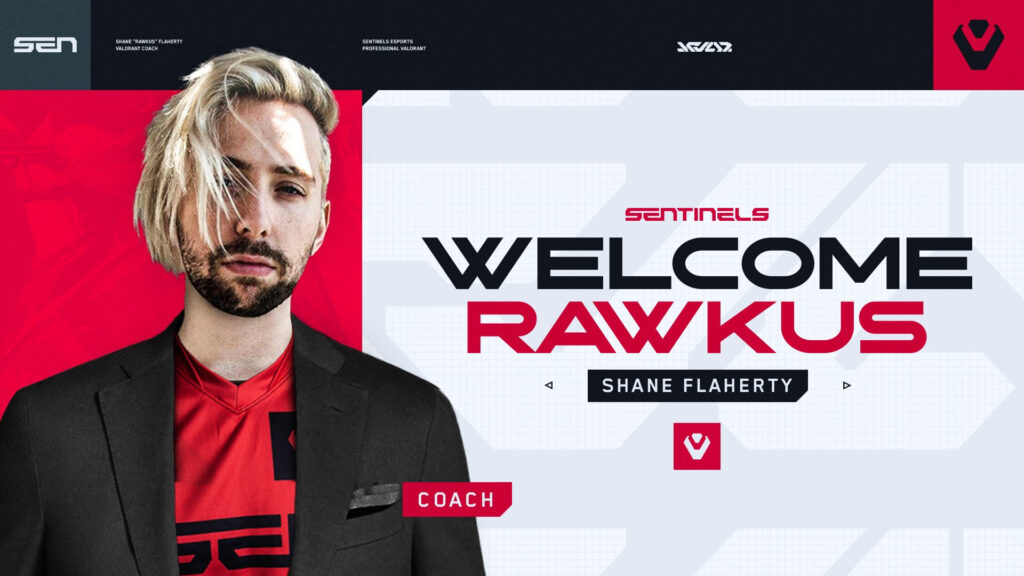 ShahZaM said that Rawkus' assistance has been extremely helpful to Sentinels.
Rawkus aided the team in breaking down their replays, which has led to more productive discussions. By reviewing their performances, they're able to hold each other accountable and improve as a team.
"It is one thing to be complacent and go through the motions, but it's another to change things up with a new mindset," said ShahZaM. "[He's] been a lot of help and he's eased a lot of the workload off my shoulders."
ShahZaM also divulged that Rawkus has helped expand Sentinels' playbook by adding gimmicky strategies for Valorant Champions 2021.
Sentinels' first group stage match will take place on December 3 at 1:00 a.m. GMT+8 | 9:00 a.m. PT | 5:00 p.m. GMT against Brazilian squad FURIA Esports. Watch the match live on Riot Games' official Valorant Twitch channel.
READ MORE: Sentinels TenZ: 'I bring the firepower, I bring the TenZ effect'