North American pro player Shane "Rawkus" Flaherty joins Sentinels Valorant roster as the team's coach, concluding his run with FaZe Clan for the 2021 VCT season.
FaZe Clan was one of the top teams in North America at the start of the season. They won the VCT NA Stage 1 Challengers 3 tournament after defeating 100 Thieves, 3-0.
FaZe Clan finished in second place during the VCT NA Stage 1 Masters event, but lost to Sentinels 0-3 in the grand final.
Rawkus departs from FaZe Clan at the end of 2021 VCT season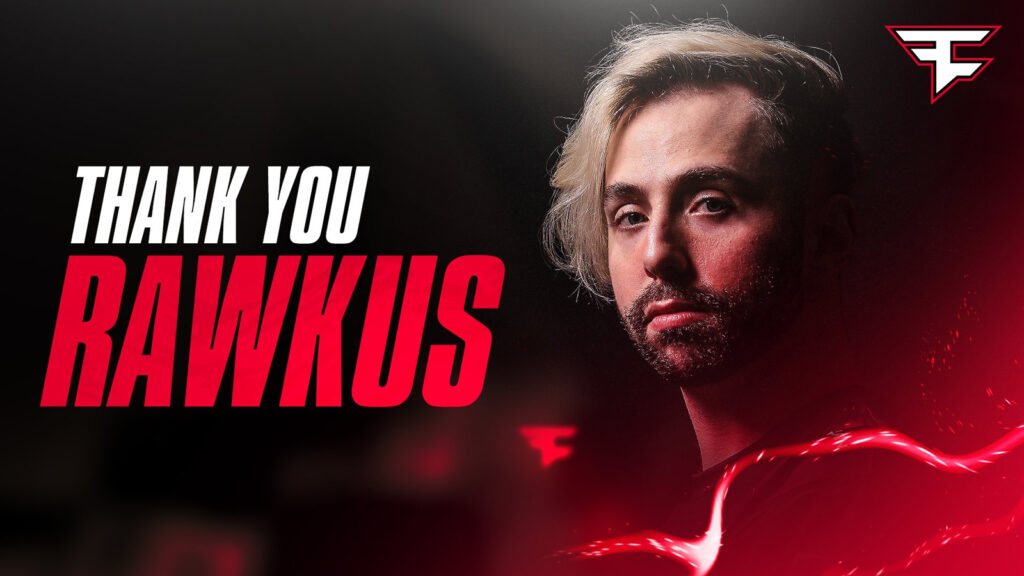 Rawkus joined FaZe Clan, together with fellow Overwatch pro player Andrej "babybay" Francisty, back in August 2020 as the team's Sova main.
The 27-year-old pro player finish fifth in the VCT NA circuit points standings, which qualified the team for the VCT NA Last Chance Qualifier (LCQ).
This roster ultimately fell short of their goal to qualify for Valorant Champions 2021 after losing their to Rise and Version1, which knocked them out of the NA LCQ.
FaZe Clan's Valorant roster
Corey "corey" Nigra
Zachary "ZachaREEE" Lombardo
Andrej "babybay" Francisty
---
---
Rawkus joins Sentinels roster as their coach before Valorant Champions 2021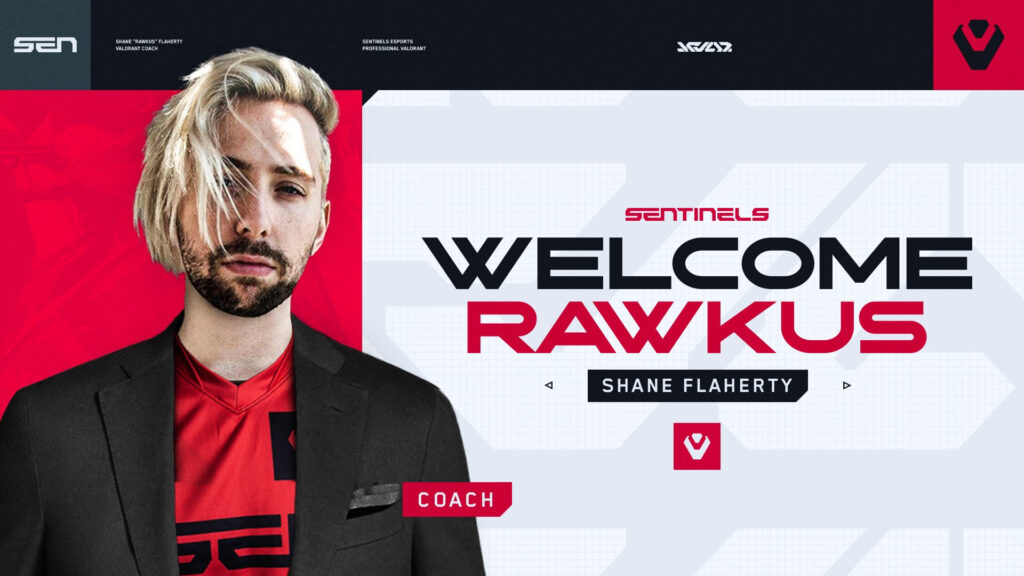 Sentinels have been the best Valorant team in the North America region, winning multiple VCT Challengers and Masters events throughout the season, despite not having an official head coach. 
They are best known for dominating Riot Games' first-ever international event when they completed their undefeated tournament run and won VCT Stage 2 Masters Reykjavík, which earned them enough circuit points to qualify for Valorant Champions 2021.
Sentinels were unable to replicate the same success in their second international competition, where they finished 5th-8th at VCT Stage 3 Masters Berlin.
Throughout the season, Shahzeb "ShahZaM" Khan took on the responsibilities of being Sentinels' team captain, in-game leader, and coach. Adding Rawkus to the team allows ShahZaM to focus on his core role as the team's in-game leader for Valorant Champions 2021.
Sentinels' Valorant roster
Shahzeb "ShahZaM" Khan (captain)
Hunter "SicK" Mims
Shane "Rawkus" Flaherty (coach)
Is Rawkus the missing piece in Sentinels' all-star roster that will win them the first-ever Valorant world championship?
Valorant Champions 2021 will feature 16 of the best teams in the world. The tournament begins on December 2, 2021.
READ MORE: RiotX Arcane event: Dates, rewards, Twitch drops, sets, in-game events