The Phantom vs Vandal debate is one that will never be put to rest in Valorant. The pros and cons of each weapon have been ceaselessly rehashed and discussed, but even diehard proponents of a specific gun sometimes find themselves switching over to the other side.
However, at Valorant Champions 2022, it appears that the pros have made up their minds. One weapon is overwhelmingly favored over the other, regardless of the map being played.
Throughout the entirety of the group stage, players picked the Vandal 44.52 percent of the time, compared to a measly 15.19 percent for the Phantom, according to data from rib.gg.
---
---
The Phantom vs Vandal debate has been answered at Champions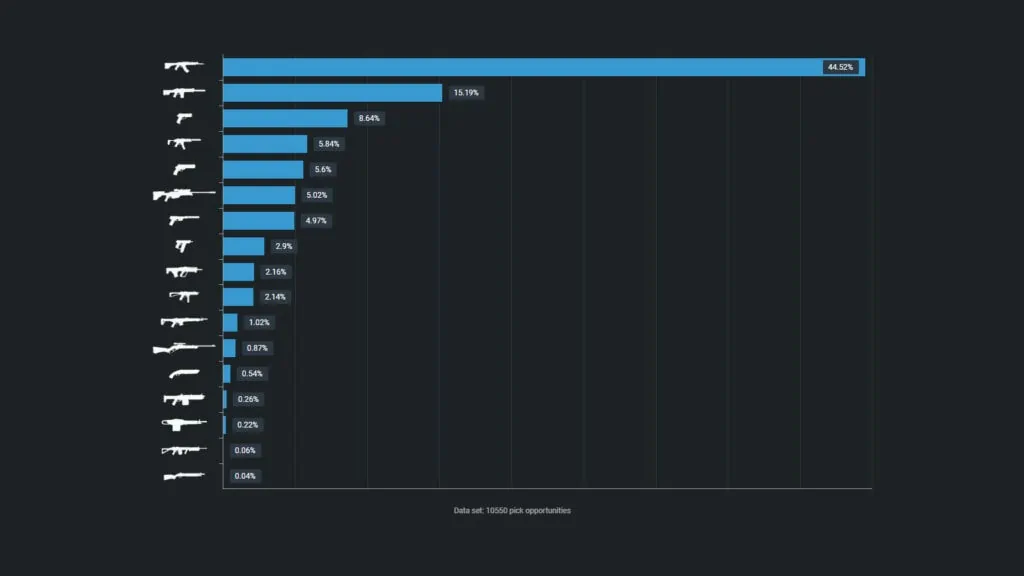 That proportion was even more lopsided on maps like Breeze and Icebox, which feature long sightlines that favor the Vandal.
On Icebox, the Vandal was picked 49.53 percent of the time to the Phantom's 11.25 percent, likely due to the distant engagements that are common on B site.
Unlike the Phantom, Vandal headshots kill at any range, making it the better weapon for long-distance fights. On the other hand, the Phantom suffers from damage falloff after 15m, with a further drop at 30m. Beyond 30m, shots to the head only deal 124 damage — not enough to take down an enemy with full, or even half, shields.
This means it requires additional bullets to kill, possibly putting Phantom users at a disadvantage against sharp opponents wielding the Vandal.
That's not to say that the Phantom does not have its own unique advantages. Its bullet tracers are invisible, making it the better weapon for spraying through smokes or inside a Viper's Pit.
It also has a faster fire rate, more forgiving recoil, and better first-bullet accuracy, making it more reliable in theory.
However, none of that seems to matter at Champions. Players are picking up the Vandal in droves, even on the defending side.
That said, some teams remain the exception. 100 Thieves continues to prefer the Phantom, alongside Korean powerhouse DRX. For other teams like Fnatic, it is a more even split down the middle.
Whatever the case, you can expect more crisp one-tap action as Valorant Champions 2022 enters the playoffs. Leviatán will take on LOUD on September 9 at 10:00 p.m. GMT+8 | 7:00 a.m. PT | 2:00 p.m. GMT.
The match will be broadcast live on the official Valorant Twitch and YouTube channels.
READ MORE: FPX ANGE1 talks what it takes to stay competitive at 33