A member of LOUD's Valorant roster has tested positive for COVID-19, Riot Games' Global Head of Competitive Operations, Alex Francois, announced today.
The Brazilian squad could play their upcoming VCT Stage 1 Masters Reykjavik 2022 matches on a LAN setup within quarantine facilities if the player feels well enough to compete.
A member from LOUD's Valorant roster tests positive for COVID-19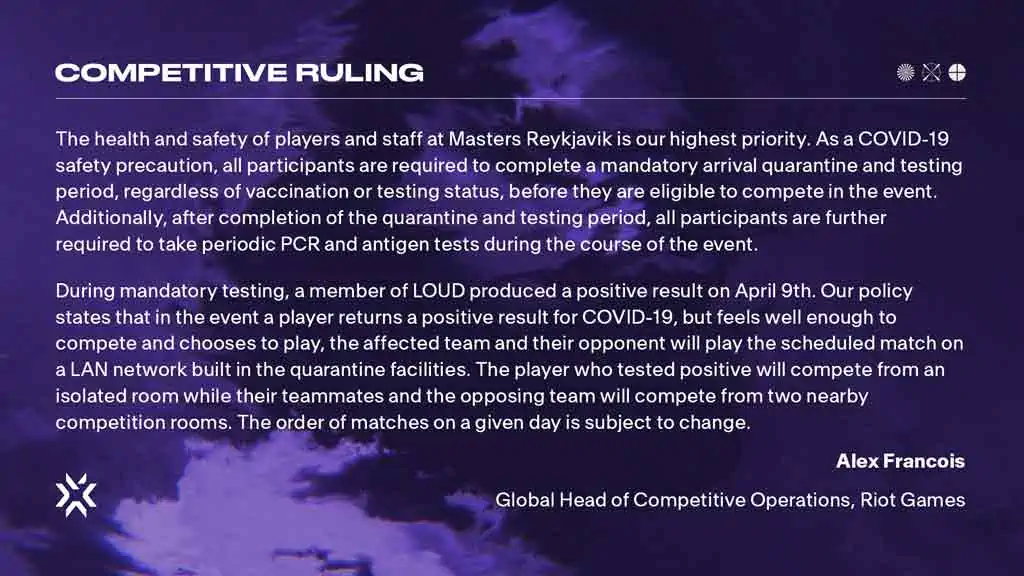 "As a precaution to the health and safety of all players and staff at Masters Reykjavik, all participants are required to complete a mandatory arrival quarantine and testing period, regardless of vaccination or testing status before they are eligible to compete in the event," Riot shared in an official announcement via Twitter.
After Riot released its statement, Erick "aspas" Santos reported that he was the one who tested positive for COVID-19 within the team.
"I'm isolated here in the hotel room with my setup," Aspas shared. "I'm very mild, without symptoms, and vaccinated with the 3 doses of the vaccine."
The order of matches moving forward is now subject to change.
---
---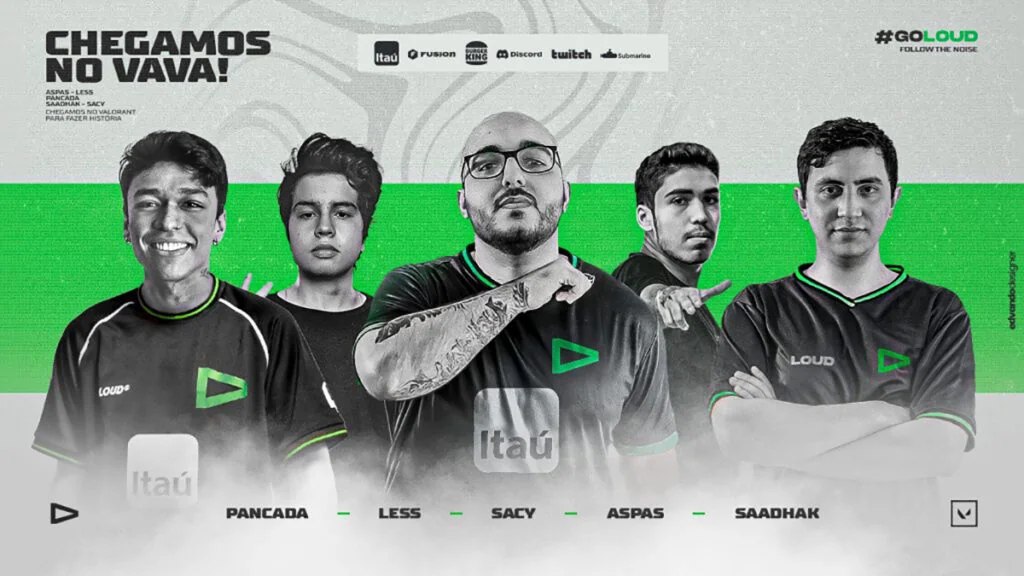 LOUD had an impressive run at the VCT Brazil Stage 1 Challengers tournament where they went on an 8-0 win streak in the playoffs. As the top seed in their region, the Brazilian squad was awarded a direct bye to the playoffs for Masters Reykjavik 2022. This means that aspas will have some time to recover before the Brazilian team is set to compete.
Masters Reykjavik 2022's group stage concludes on April 14. Meanwhile, the playoffs will begin on April 15, where the rest of the top-seeded teams — The Guard, G2 Esports, Paper Rex, and LOUD — will compete with the top four group stage teams in a double-elimination bracket.
The match schedule for VCT Stage 1 Masters Reykjavik 2022 can be found here. All matches will be broadcast live on the official Valorant Twitch and YouTube channels.
READ MORE: Ingenious Viper's Pit on Icebox by XERXIA sScary secures pivotal win