Kyedae "Kyedae" Shymko is beloved throughout the Valorant community, and it seems the team behind the game feels the same way.
Riot Games, the creators of the popular first-person shooter, recently sent the popular Twitch streamer a care package in light of the news of her cancer diagnosis.
---
---
Kyedae and TenZ revealed their engagement late last year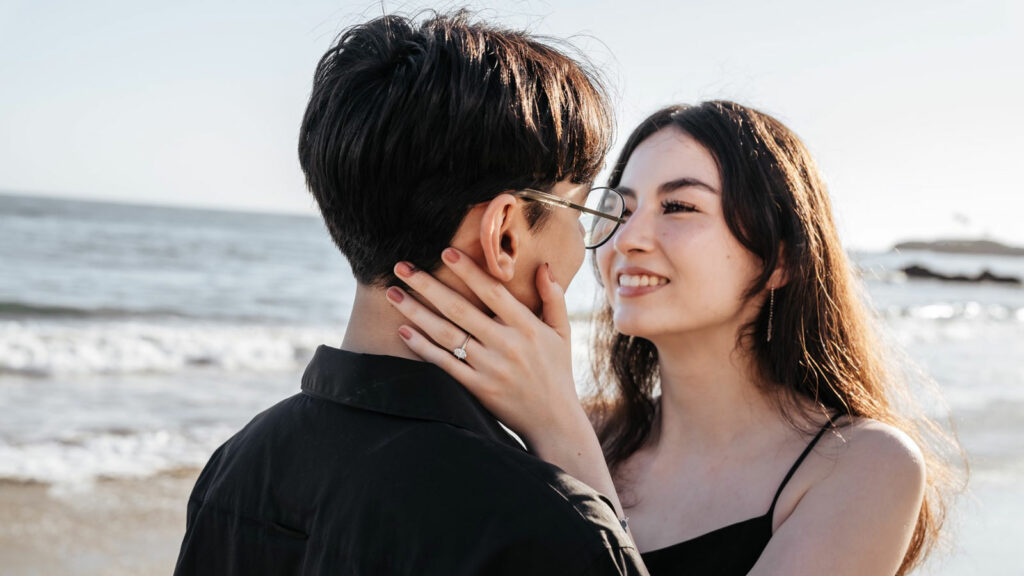 The care package included many items from the team including figurines, a tote bag with custom art, and various other Valorant merchandise. Also included were heartfelt letters from members of the Valorant team sharing their well wishes.
"Our team has put together some of their personal favorite things that we love and find comforting, we hope these bring you the same sense of coziness and comfort that they do for us. Also included are a few of our favorite Valorant and Riot pieces," she read from the letter.
She would later attempt to read a letter from an Anna, which many have assumed is executive producer Anna Donlon, but ultimately stopped and said she was "not in the mood to cry."
It has been widely accepted as a fantastic gesture by the studio and publisher.
Her announcement that she was suffering from Acute Myeloid Leukemia, a type of cancer found in bone marrow, shocked the community. She later revealed that she held off on sharing the news while her fiance, Tyson "TenZ" Ngo, was competing in Brazil at the VCT LOCK//IN event.
---
---
The 22-year-old recently took home the award for Valorant streamer of the year at this year's Streamer Awards on March 11.
She made light of the situation during her acceptance speech where he said, "I didn't have a speech prepared today because I was expecting someone else to win. But I did talk to QT on the sidelines, and this was my Make-A-Wish. So thank you very much, everyone, I appreciate it." 
The community voted award showcased, once again, that the Valorant and streaming community is with her in this journey.
READ MORE: Cloud9 to sign two rising stars to Valorant roster after yay and vanity departures