DRX's 5th-6th place curse has finally been lifted, following their impressive 2-1 victory over Fnatic at Valorant Champions 2022.
Their win over Fnatic also marks the first time they have won an elimination match at a LAN event this year.
The Korean powerhouse met the exact same fate at both Masters Reykjavik and Masters Copenhagen, exiting in the lower bracket quarterfinals.
DRX's Kim "stax" Gu-taek appeared determined to go even further in the post-match press conference, having recently returned to the in-game leader role for Champions.
"As long as I'm calling the shots, there's no way we are going to stay in 5th to 6th," he said. "I'm going to shoulder the whole responsibility and try to bring my team as far as possible."
---
---
DRX break LAN curse with impressive comeback win over Fnatic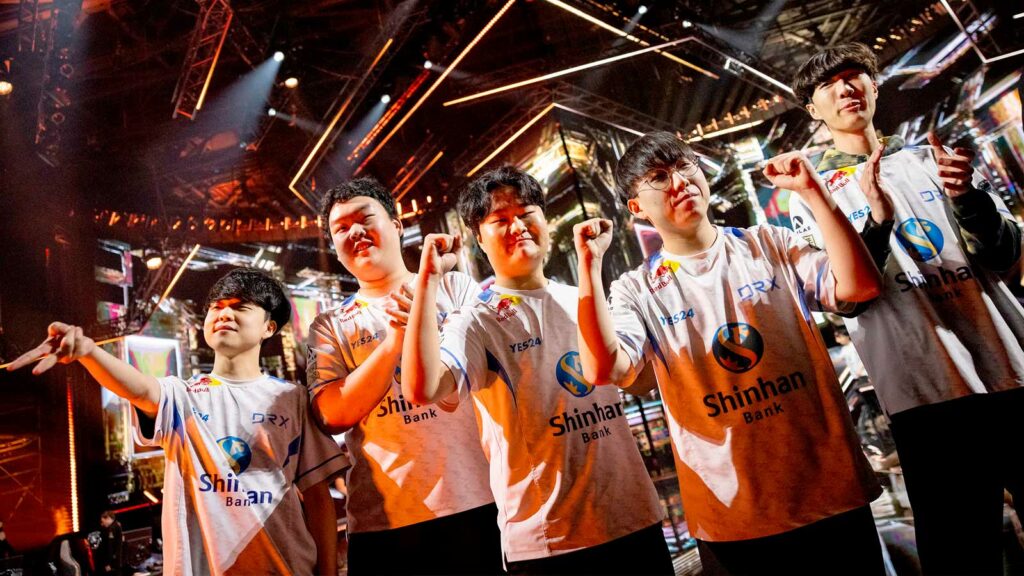 DRX were initially stunned by Fnatic's strong start on Icebox. Nikita "Derke" Sirmitev had an incredible performance on Chamber, finishing with a 31/10/0 KDA and 408 Average Combat Score (ACS) that earned Fnatic a 13-7 win on their map pick.
At the start of the second map, Ascent, DRX started on the back foot yet again. Fnatic took an 8-4 lead at the half, preventing their opponents from taking control of key parts of the map and successfully executing site retakes with four spike defuses.
However, the momentum swung in DRX's favor in Round 21, after Fnatic failed to plant the spike as time ran out. With 20 seconds left in the round, Emir Ali "Alfajer" Beder's Killjoy, James "Mistic" Orfila's KAY/O, and Enzo "Enzo" Mestari's Fade made their way into the B site after running through Mid Market.
---
---
Unfortunately, Fnatic were unable to clear the back site of B where stax was lying in wait. With the clock ticking down, Enzo attempted to plant the spike while Alfajer covered him. But in flashbacks from Copenhagen where Jake "Boaster" Howlett did not appear to trust his teammate and failed to stick the defuse, he let go of the plant when stax peeked, and DRX took the round.
In the following round, Kim "MaKo" Myeong-kwan pulled off a devastating 1v2 clutch that erased Fnatic's round lead.
---
---
Despite Mistic and Enzo both holding on site, MaKo was able to pick them off separately. Catching a glimpse of Enzo's gun barrel behind the boxes, MaKo picked up a wall bang kill, before swinging and taking down Mistic.
Ascent would ultimately be decided in overtime, with DRX winning 14-12. The series then turned to Fracture, where DRX switched up their roles yet again, putting Yu "BuZz" Byung-chul on Chamber and Goo "Rb" Sang-min on Neon. 
---
---
The switch paid off, with Rb and BuZz combining for 40 frags and 11 first kills in the final map of the series.
While the scoreline was tied at 6-6 after the first half, DRX swung into high gear on their attacking side, finding seven rounds to Fnatic's three.
DRX are now set for a rematch with FunPlus Phoenix on September 17 at 1:00 a.m. GMT+8 | September 13, 10:00 a.m. PT | September 13, 5:00 p.m. GMT. The match will be broadcast live on the official Valorant Twitch and YouTube channels.
READ MORE: Why did XSET get to replay their final round against FPX at Valorant Champions?