Evil Geniuses won their first three matches at Valorant Champions 2023. At the same time, they've gained a new reputation for being the most outspoken team at the event.
It all started when EG's Kelden "Boostio" Pupello said before the tournament that "Chinese teams will never be better than North America," and remains consistent in his opinion that they are the superior team.
After EG's 2-1 victory over Edward Gaming in the upper bracket quarterfinals, Boostio said his opponents did not impress him and that felt disappointed with Chinese Valorant star Zheng "ZmjjKK" Yongkang's performance in the post-game press conference.
Despite the Valorant community labeling EG as brash, Boostio candidly shared his thoughts about Chinese Valorant teams and his outspoken approach in interviews and press conferences during an exclusive conversation with ONE Esports.
Evil Geniuses Boostio says it's all about making things more exciting for the fans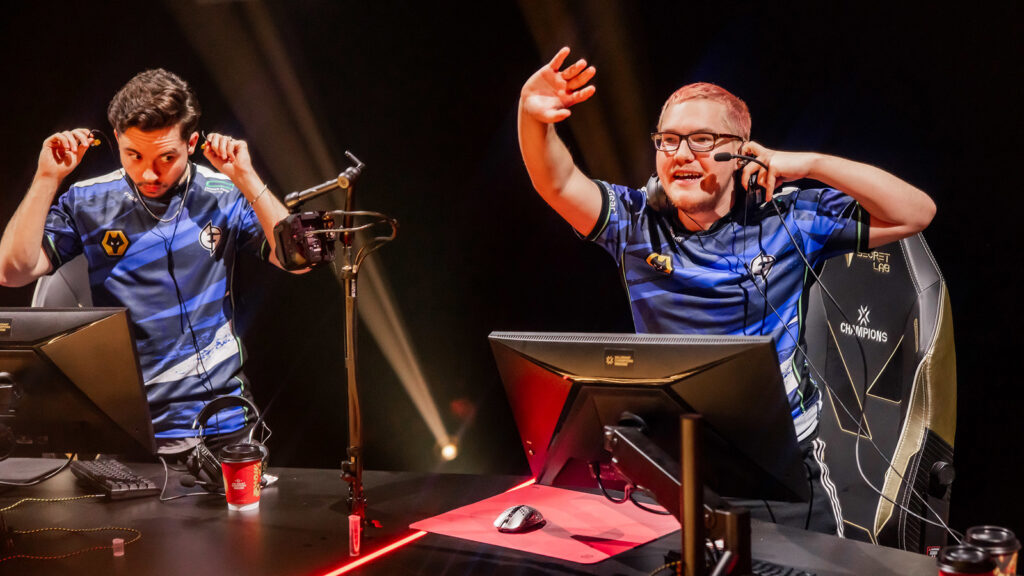 When asked what the reasoning behind EG's comments towards the Chinese Valorant region was, Boostio said it was all about showmanship.
"I don't actually mean that China is the worst region in the world," he said. "But they're a new region to Valorant, so taunting them is fun."
EG's IGL also said that having his pride on the line gets him all the more motivated.
EG had an incredible run at Masters Tokyo, a tournament they only lost one match, the 3-0 sweep to Fnatic in the grand final.
"I was more excited to play that EDG match than to play in the Masters Tokyo grand final against Fnatic because of how much I dissed them and how much my honor was on the line."
"It felt extremely stressful, which was amazing," he continued. "It was a really good feeling. So creating these storylines is very good for esports. I think people don't do it enough."
Boostio also explained that he taunts his opponents on stage because it helps him play better.
"I just like to hype myself up," he said. "I usually do it when I think I did a play that was good or found a good timing, or got some nice shots."
He mentioned that getting inside his opponents' heads during matches was a strategy he adopted early on when he began playing competitive games.
"I just remember when I was 11 years old, I'd be in Counter-Strike Source playing mini-games, and I would get a 3k randomly, and I would be screaming into the mic, yelling I'm better than the other player."
He said he does it at tournaments now to hype himself up, and it does help him perform better on stage.
Follow ONE Esports on Instagram and TikTok for more Valorant exclusives.
READ MORE: Exclusive: CGRS' unfiltered reaction when he realized he had to fill something's shoes