WWE Superstar Xavier Woods took on a fan's challenge to a Tekken match at the recent GameStop Managers Conference.
In his tweet, Woods, who also goes by his gamer name Austin Creed, claimed he was "verbally bombarded by a man named Byron" during his signing session. According to the pro wrestler, Byron, who happens to be a "really nice guy," was challenging him to a game of Tekken.
Xavier Woods showcased his skill with King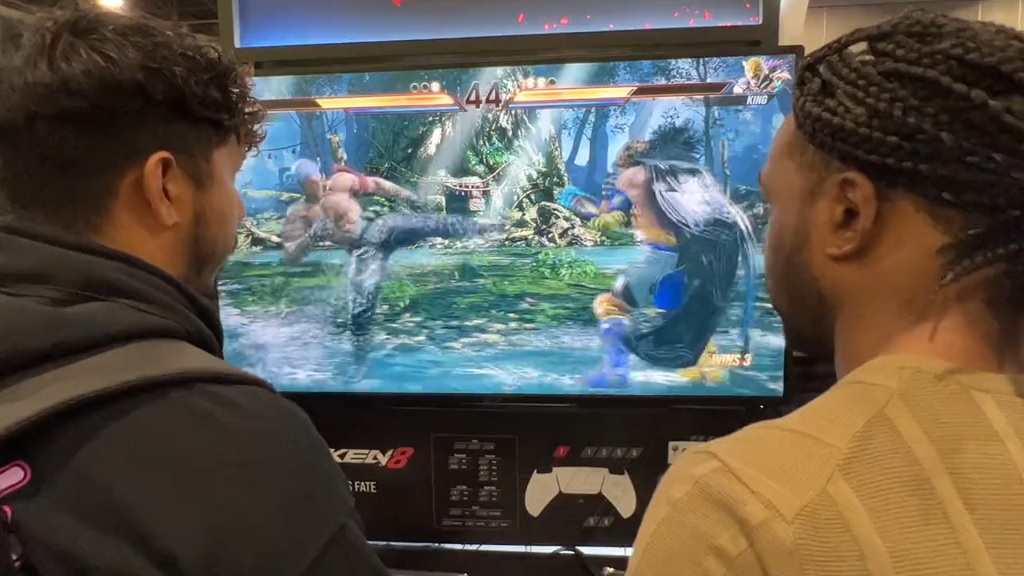 The excitement unfolded as the known avid gamer and wrestling sensation played Tekken versus the fervent fan. To no surprise, the wrestler chose to play as King, a formidable character known for his wrestling-inspired moves and powerful strikes.
The clash between the WWE superstar and Byron quickly escalated into a thrilling spectacle, catching the attention of onlookers and attendees. As the intense battle raged on, Woods played King like a true master of the game mechanics, deftly maneuvering his character's intricate move set to outwit his opponent.
In the fourth round of the match, Woods was able to block a Snake Edge, leaving his opponent open to a world full of hurt. He punished the enemy with a Jumping Knee Lift launcher, followed by the first two hits of the Mincer combo. He then jabbed the airborne opponent, so he could flip him with a Quick Hook to Uppercut combo. Woods finished off in style with a nicely executed Running Jaguar Bomb to end the match.
---
---
The WWE superstar faced the camera with a smolder before he laughingly gave his opponent a hug as a sign of sportsmanship.
Follow ONE Esports on Facebook, Instagram, and TikTok for esports and gaming news, guides, and updates.
READ MORE: Full list of all Tekken 8 characters