ONE Esports is working closely with FWD Group on its newly launched lifestyle app, Omne, which aims to change the way the esports community feels about insurance.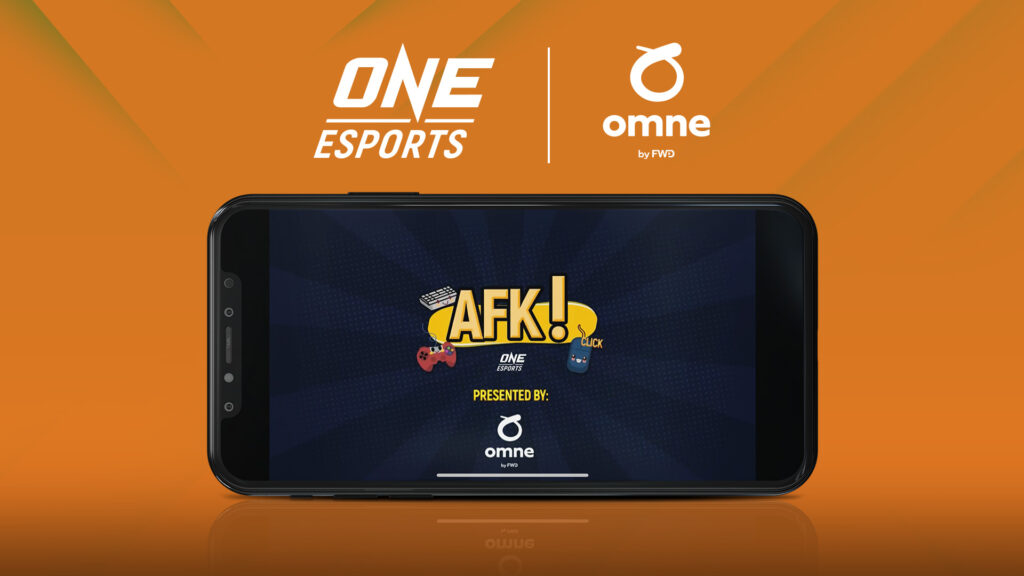 Building on a successful partnership with FWD Group since 2021, ONE Esports, a subsidiary of Group ONE Holdings (ONE), has extended its partnership with the pan-Asian insurer. ONE Esports has been appointed by FWD Group to drive the esports vertical of their newly launched lifestyle app, Omne. The partnership will span across Indonesia, Japan, Thailand, and Vietnam, deepening FWD Group's reach and engagement within the gaming and esports community in Asia.
Omne is a new mobile app by FWD Group that empowers individuals with a unique set of value propositions centered on personalised goal-based journeys to help bring the best out of them. Esports, Music, Games, Sketching, the app is designed to help people celebrate living and empower micro-habits for everyday success. The app can be downloaded for free on both the Apple and Google app stores in selected markets.
As part of the partnership, ONE Esports will run an integrated marketing campaign aimed at growing the Omne fanbase. The campaign will see collaborations with popular gaming personalities and promotional content that will be amplified through ONE Esports' digital channels including Facebook, Twitter, YouTube, and its website, http://oneesports.gg.
ONE Esports will also produce exclusive experiences and contribute gaming and esports content, such as articles and videos, to be hosted on the app. These experiences include interviews with professional esports athletes, as well as a mini content series that gets up close and personal with esports personalities.[1]
"ONE Esports and FWD launched a successful partnership last year, and we are thrilled to expand the scope this year. Working with them on their Omne app avails more opportunities for us to create better fan experiences and grow the esports ecosystem across Asia," said Carlos Alimurung, CEO, ONE Esports. "It is great to see FWD, an internationally renowned brand, doubling down on its focus and investments in esports, and we are honoured to be the platform of choice for their efforts to deepen engagement with the community."
"Our flagship mobile app, Omne, reflects our vision of changing the way people feel about insurance by anticipating their lifestyle needs. Asia's increasingly digital and mobile population is one of the fastest growing regions in terms of esports audiences – a clear sign that esports is pushing into the mainstream. We're excited by the possibilities to scale up our partnership with ONE Esports and build brand affinity with the passionate esports community in Asia," said Troy Barnes, Group Chief Transformation Officer, FWD Insurance.
---
[1] Custom experiences and content will vary across markets.
– END –
About ONE Esports
ONE Esports features the world's biggest games, the world's best teams, and the world's best esports athletes. As the Home of Esports Heroes, ONE Esports unleashes esports heroes who ignite the world with hope, strength, dreams, and inspiration. ONE Esports also owns oneesports.gg, a top global esports site that reaches millions of visitors each month, and delivers to its community the latest esports news, reviews, features, how-to guides, and in-depth stories on esports athletes, teams, and fans.
For more updates on ONE Esports, please visit www.oneesports.gg, follow us on Twitter and Instagram @ONEEsports, Facebook at www.facebook.com/ONEEsports, and LinkedIn at www.linkedin.com/company/ONEEsports/.
About FWD Group
FWD Group is a pan-Asian life insurance business with approximately 10 million customers across 10 markets, including some of the fastest growing insurance markets in the world. Established in 2013, FWD is focused on making the insurance journey simpler, faster and smoother, with innovative propositions and easy-to-understand products, supported by digital technology. Through this customer-led approach, FWD is committed to changing the way people feel about insurance.
For more information please visit www.fwd.com
Media Contact:
ONE Esports
Elissa Young
Senior Manager of PR & Communications
(e): e.young@oneesports.gg
(m): +65 9226 4022