Singaporean esports player, Figo "Azalea" Chua, has been granted a four-month deferment from national service to let him represent Singapore in the Overwatch World Cup in November.
Azalea was one of Singapore's original choices for the damage role on the team, but was not part of the roster submitted to Blizzard in June, as he was due to enlist for NS in August.
Team Singapore community lead, Nicholas "Caldoran" Tay, confirmed in a Facebook post that Azalea's request to defer was successful, but clarified that he was "granted his deferment to complete his tertiary education, and was NOT granted a special deferment purely for esports".
However, Tay further explained that "the Overwatch World Cup was likely a factor in allowing him to defer with less than three weeks remaining".
Tay also said that Blizzard has approved the roster change, despite missing the deadline for changes, and had been "incredibly helpful and supportive throughout the entire process".
In addition to Azalea, Team Singapore also includes Timotheus "Bubblekitty" Yeo, Jasper "Yuris" Yue, Mohammed "Sachokk" Asri, Muhammad "Xenofly" Syafiq, Alston "Jervyz" How, and Hao "ZeonFlux" Haiyang.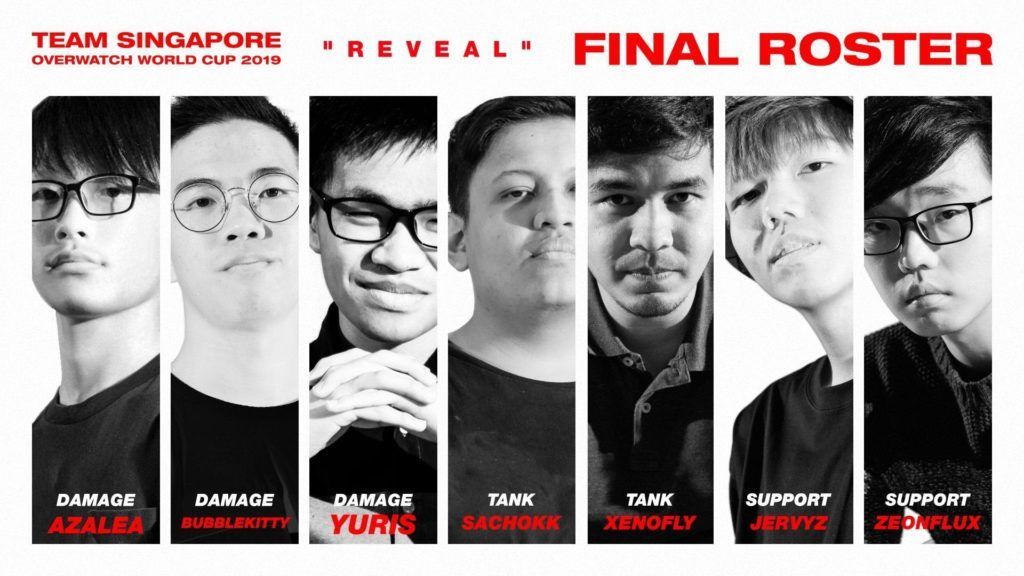 The Overwatch World Cup takes place at Blizzcon in Anaheim, California on November 1-3.
READ MORE: Team South Korea has announced its Overwatch World Cup 2019 roster