Element Mystic has done the unthinkable, running a 2-2-2 comp of Reinhardt, Zarya, Sombra, Doomfist, Ana, and Lucio in Overwatch Contenders Korea right at the peak of the GOATS meta.
Coming off a mediocre group phase, where they went 4-3 with 16 map wins and 14 losses, mostly playing GOATS, Element Mystic switched tactics for the playoffs, pulling out an off-meta 2-2-2 comp centered around Dong-Ha "Doha" Kim's Sombra and Yeong-han "Sp9rk1e" Kim's Doomfist.
The comp clearly took opponents by surprise, and EM didn't drop a single map throughout the playoffs, stomping WGS Armament 3-0 in the quarterfinals, Gen.G esports 3-0 in the semifinals, and O2 Blast 4-0 in the finals.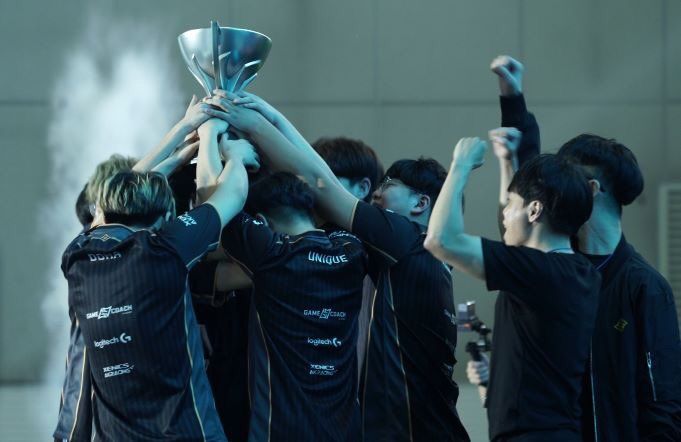 Doha's Sombra was the key to breaking the many GOATS comps EM faced. He was able to farm ult charge with an aggressive flanking style, charging his EMP ult much faster than most Sombras. EM then initiated with EMP, which prevents the enemy team from using any abilities for six seconds, taking out the enemy Reinhardt and Brigitte first, then cleaning up the rest of the team.
In the finals, O2 Blast tried to counter the Sombra/Doomfist comp with a traditional Dive comp, but Sp9rk1e switched to Brigitte, which counters the Dive setup.
Could this be the start of a new meta? Overwatch League regular season games don't return until Stage 3 starts on June 6, so teams will have plenty of time to analyze EM's tactics.
READ MORE: The San Francisco Shock are your OWL Stage 2 Champions