New collector skin Supernal Tempest Vale is the perfect mix of Oriental and Middle Eastern influences combined into a single gorgeous male specimen.
What's more, his hair color is–you guessed it–white like Gojo Satoru. And M-World Ling. And Fulgent Punch Paquito. You get the trend.
The fifth skin in Vale's collection, it has the best theme so far. In his original skin, Vale has overtly spikey white hair, and showed off his toned and tanned six-pack body. This collector skin retains his white hairdo while adding a lot more elegance and mystique to the Windtalker.
---
---
Preview of Supernal Tempest Vale collector skin and its skill effects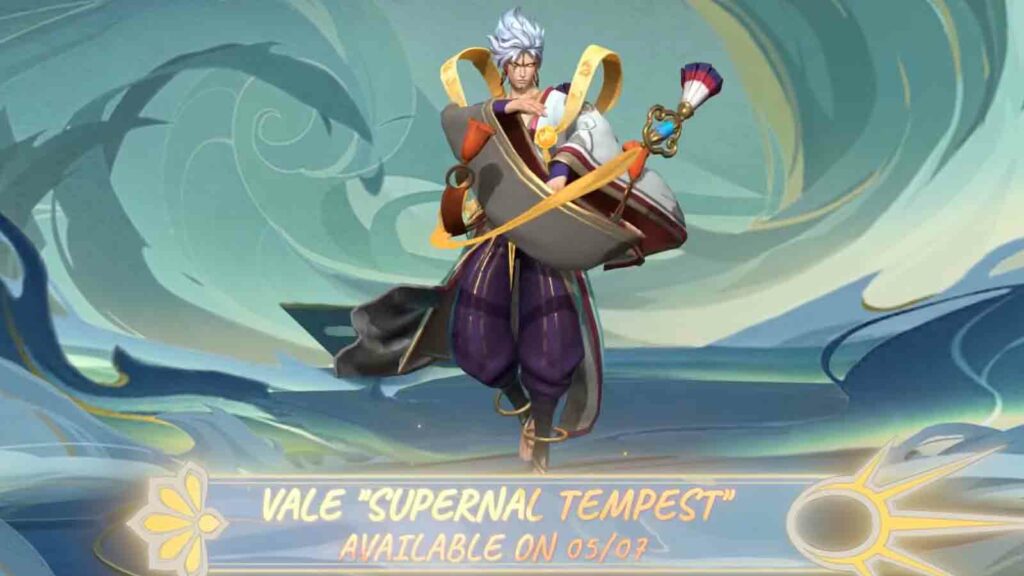 Supernal Tempest Vale's outfit resembles the hanfu, a traditional Chinese clothing, that color blocks magenta, gold, and violet colors with cream and black, with printed Japanese motifs.
A flowy, loose fitting garment, it forms a deep V-neck at his chest where a large, ostentatious golden necklace sits. It also partially covers his baggy boho pants that adds a Middle Eastern flavor to his outfit.
A calm, heavenly aura surrounds the wind mage, as golden ribbons from his waist twirl around him, completing his overall majestic look.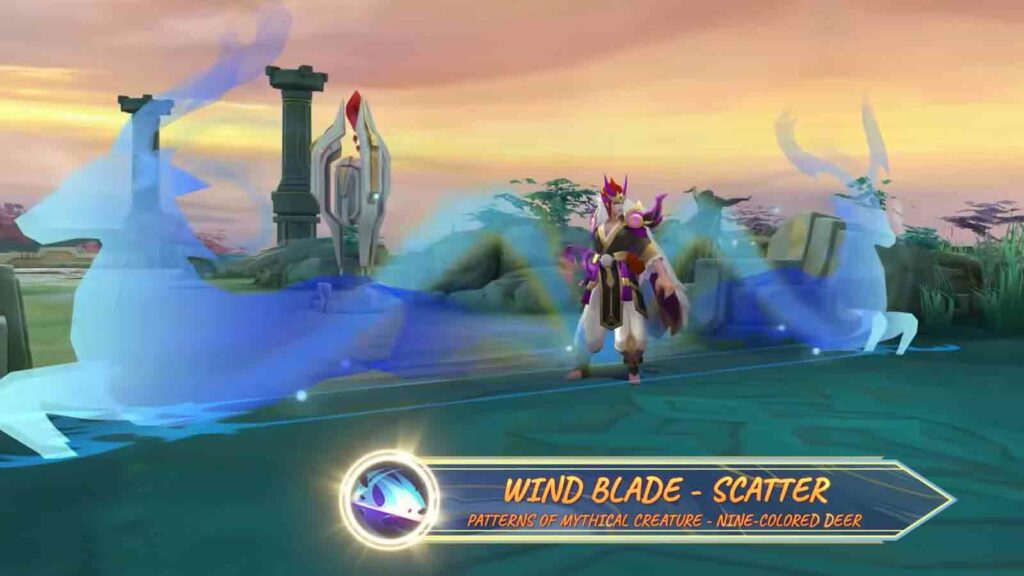 When you cast his first skill, Wind Blade, two large, majestic creatures appear: the bai ze, a mythical cow-like beast, and the fuzhu, a deer with antlers, two of the most prominent mythical figures in Chinese folklore.
These creatures remind us of Genshin Impact's adepti, mythical beasts created by the Geo god to protect the region of Liyue that's also heavily inspired by Chinese culture.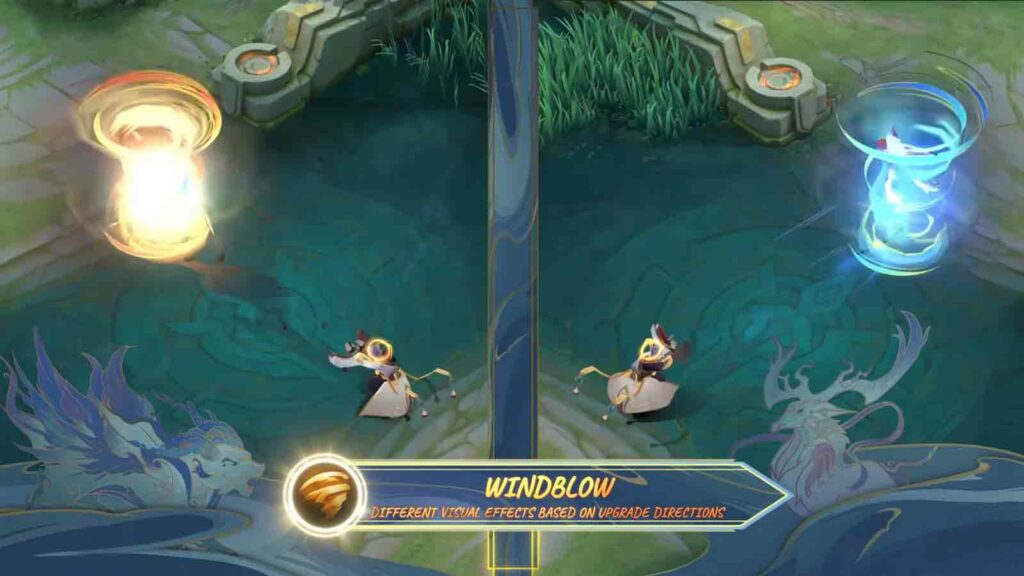 When Windblow is cast, depending on your upgrades, the whirlwind will be colored in hues of orange or blue, representing each of the two creatures.
Out of all the skill effects, his ultimate, Windstorm, is most impressive. If you choose to upgrade its damage increase, Windstorm: Death will summon Bai Ze in explosive, swirling flames that will make you feel like you packed a punch.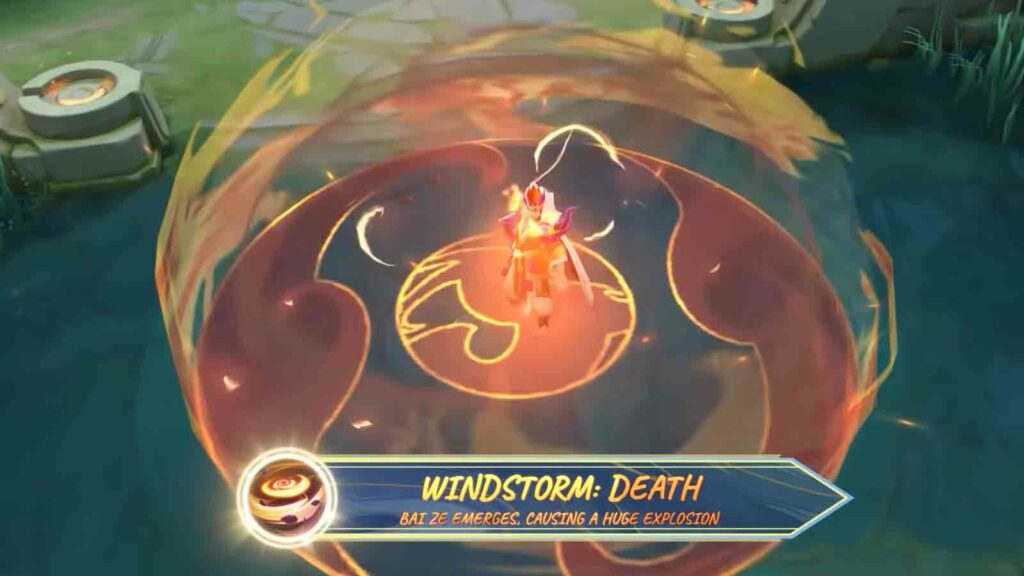 If you upgraded Windstorm to add more crowd control to your kit, Gather summons a larger than life calming blue deer that towers above Vale.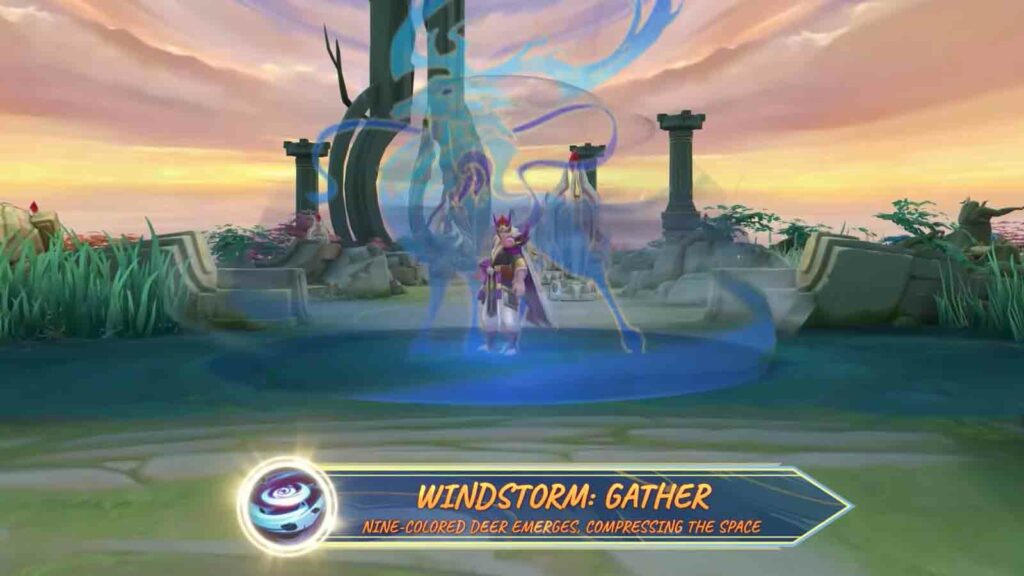 Supernal Tempest Vale will be available in-game from May 7.
---
---
Follow ONE Esports on Facebook for more Mobile Legends news, updates, guides, and more.
READ MORE: Moonblade Benedetta confirms simplicity is the keynote of true elegance