SIBOL's Mobile Legends: Bang Bang team have proven once again that they're the best MLBB team in Southeast Asia after winning the gold medal at the 31st Southeast Asian Games (31st SEA Games).
The Philippines' delegation, represented by the M3 World Championship winner Blacklist International, won against Indonesia in the grand final with a masterful 3-1 performance, seizing the gold medal once again after their debut at the 30th SEA Games.
---
---
SIBOL's MLBB squad fought valiantly against Indonesia's star-studded squad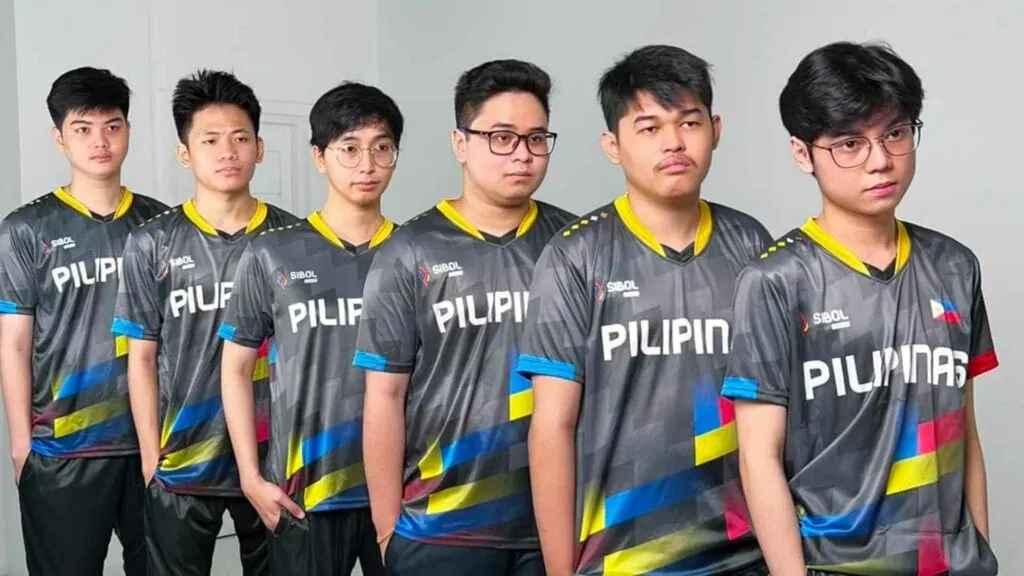 Both teams started off hot in the first game. After numerous trades, The Philippines got its biggest break at the 23-minute mark after killing three members of Indonesia and destroying the midlane base turret.
The Philippines squad was pushing into the base, when Rivaldi "R7" Fatah's Masha miraculously killed three to save the game for Indonesia.
Undaunted, a wipeout led by Howard "Owl" Gonzales' Wanwan at the 29-minute mark near the Lord pit secured the team its first win in the best-of-five series.
Indonesia locked in the lethal Xavier-Franco combo in the second game to successfully tie the game at 1-apiece. It was a dominant game for the Indonesian squad, with Gilang "SANZ" Agama's Xavier securing a flawless 4-0-10 KDA.
Riding on momentum, Indonesia had the upper hand in the third game after securing the Evolved Lord at the 19-minute mark, up until Salic "Hadji" Imam's Xavier and Kyle "Dominic" Sotto's Esmeralda jumped the backline to eliminate two members on team Indonesia.
Even though the Lord was marching down midlane towards their base, SIBOL went in the opposite direction, wiping out the entire Indonesia squad from mid, putting themselves at match point.
Owl stepped up in the fourth game with his signature Beatrix pick, getting a triple kill with Nibiru's Passion at the 10-minute mark. Just like that, SIBOL once again went down midlane to end the series with a 3-1 victory in one of the fastest games of the tournament.
SIBOL won all of their series, only losing two games in the entire campaign. They swept Group B with a 6-0 record before reverse sweeping bronze medalist Singapore in the semifinal.
Follow ONE Esports on Facebook for more SEA Games esports news and updates.
READ MORE: OhMyV33nus and Wise prove that they're still the best duo in MLBB at 31st SEA Games