Moonton announced today that the MPL SG/MY Season 5 regular season will resume on April 10 and conclude on April 19.
The original six week split will be shortened to five weeks, with matches scheduled to be played from Friday to Sunday in the upcoming Week 4, and Thursday to Sunday for Week 5.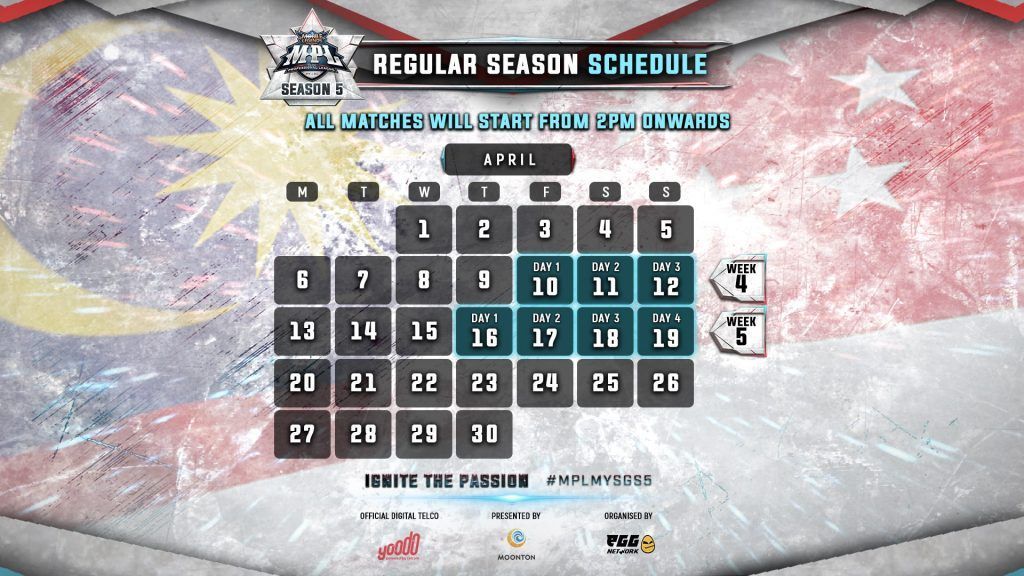 All remaining matches will begin at 2.00 p.m.
This is a departure from the original six-week schedule that only had games played over the weekend.
---
---
MPL SG/MY was suspended in mid March due to the COVID-19 coronavirus outbreak. The epidemic caused Malaysia to put in place restrictions on nationwide movements, which have been extended from March 31 to April 14.
The first match on April 10 will be between Todak and Axis Esports.
Geek Fam, EVOS SG and Resurgence currently occupy the top three spots in the standings.
No announcement has been made yet about the playoff dates for MPL SG/MY.
READ MORE: MPL SG/MY S5 Week 3 Recap: A perfect week for EVOS SG and Geek Fam