The officials at Mobile Legends: Bang Bang Professional League Indonesia released a statement regarding the disconnect incident that occurred during the decider match between EVOS Legends and Alter Ego yesterday.
During game five, Alter Ego's Rafly "Pai" Alvareza Sudrajat suddenly disconnected from the game in the middle of a crucial team fight, which ultimately led to his death. Alter Ego then lost the team fight and the game, giving EVOS Legends the 3-2 comeback victory.
What happened during game 5 of the MPL ID Season 9 playoffs match between EVOS Legends and Alter Ego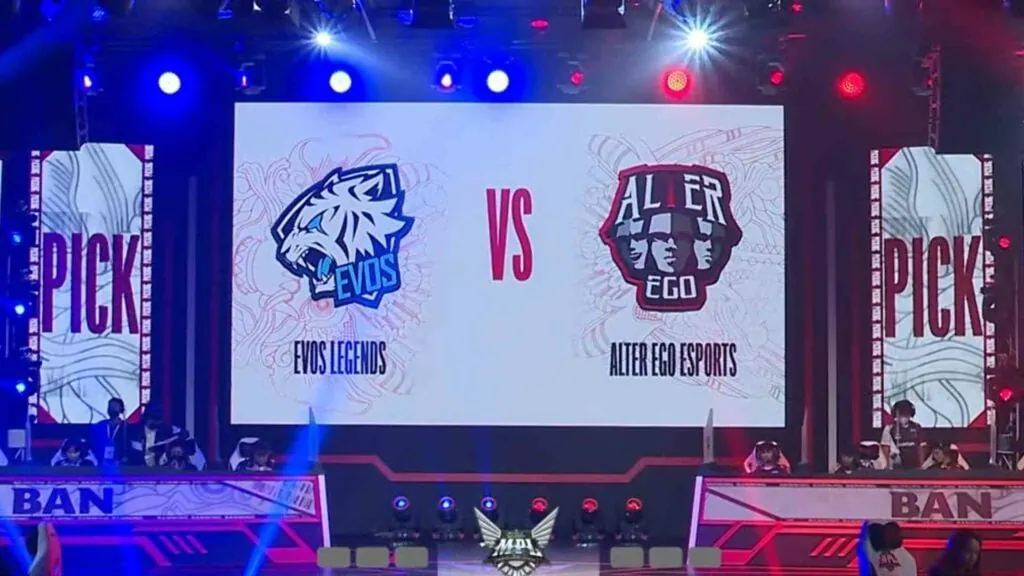 The disconnect incident happened at the 20-minute mark of the game. Alter Ego was ahead in terms of kills and gold, and had destroyed all enemy turrets.
After Pai and the rest of his squad took down two EVOS members, then proceeded to push into the enemy base in an attempt to end the game. Pai's Phoveus was chasing Maxhill "Antimage" Leonardo's Paquito, until the former suddenly stopped moving.
EVOS Legends then went for a counterattack, successfully eliminating Muhammad Julian "Udil" Ardiansyah's Pharsa. They then activated the Immortality passive of Pai's Phoveus. It was in this moment that the game was paused.
After a four-minute technical pause, the fight has resumed, and EVOS Legends had already killed Pai's Phoveus.
The game went on for another 10 minutes, but Alter Ego failed to hold on to their advantage. EVOS Legends won the series with a score of 3-2 and have advanced to the upper bracket semifinal against RRQ Hoshi for another round of El Clasico.
---
---
Moonton's official statement on the lag incident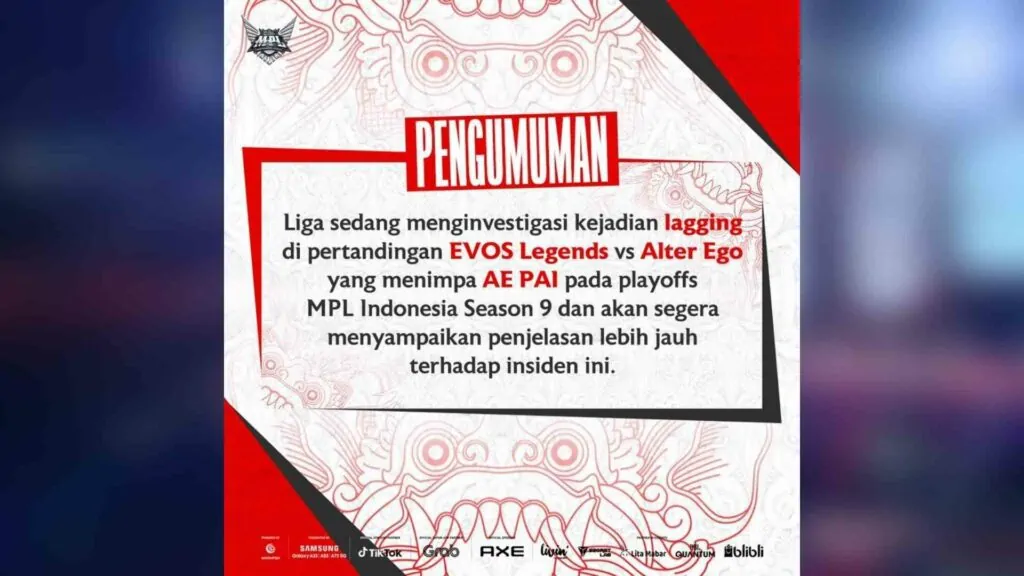 Moonton said that they are thoroughly investigating the incident.
"The league is investigating the lagging incident in the EVOS Legends vs Alter Ego match that happened to AE PAI in the MPL Indonesia Season 9 playoffs and will soon provide a further explanation of this incident," they wrote.
Follow ONE Esports on Facebook for more MPL news and updates.
READ MORE: Blacklist coach BON CHAN believes RSG PH will win MPL PH Season 9